April Write Drunk; Edit Sober is THIS FRIDAY!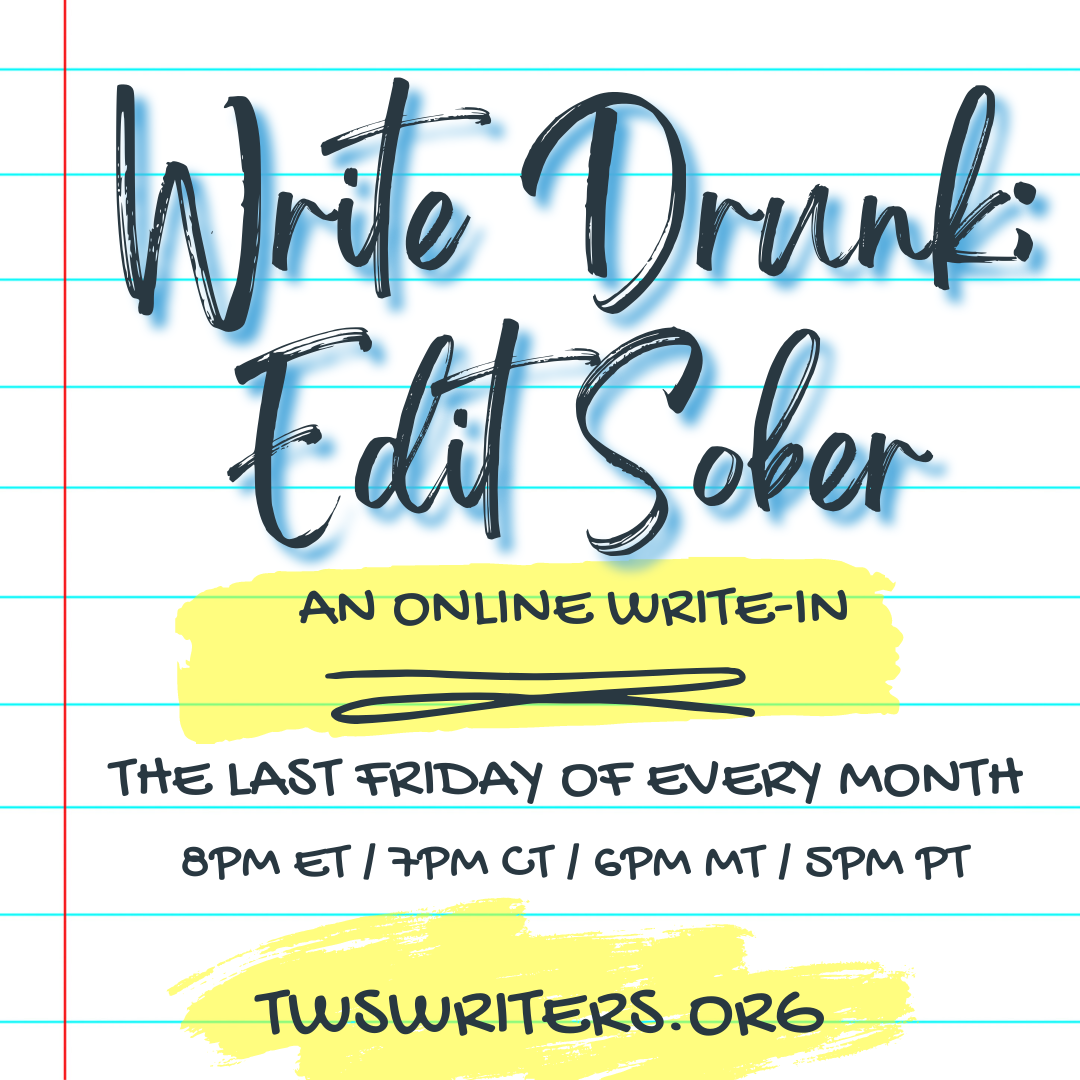 Taken from the famous Hemingway quote, WD;ES is hosted on the last Friday of the month at 8 PM ET / 7 PM CT / 6 PM MT / 5 PM PT. WD;ES is our longest write-in. We complete 4 pomodoros (writing for 25 minutes, then taking a break for 5 minutes). Some participants drink during this event but the choice remains up to you.
We have lots of fun and get to socialize with each other when we're done. Come make some friends!
This is a free event! Feel free to join us on Discord using this link. If you're not already a member or are looking to become one, check out TWSwriters.org for information on free and paid membership.
Enjoy this post?

Buy jmtuckerman a coffee