March Workshop Starts... Now!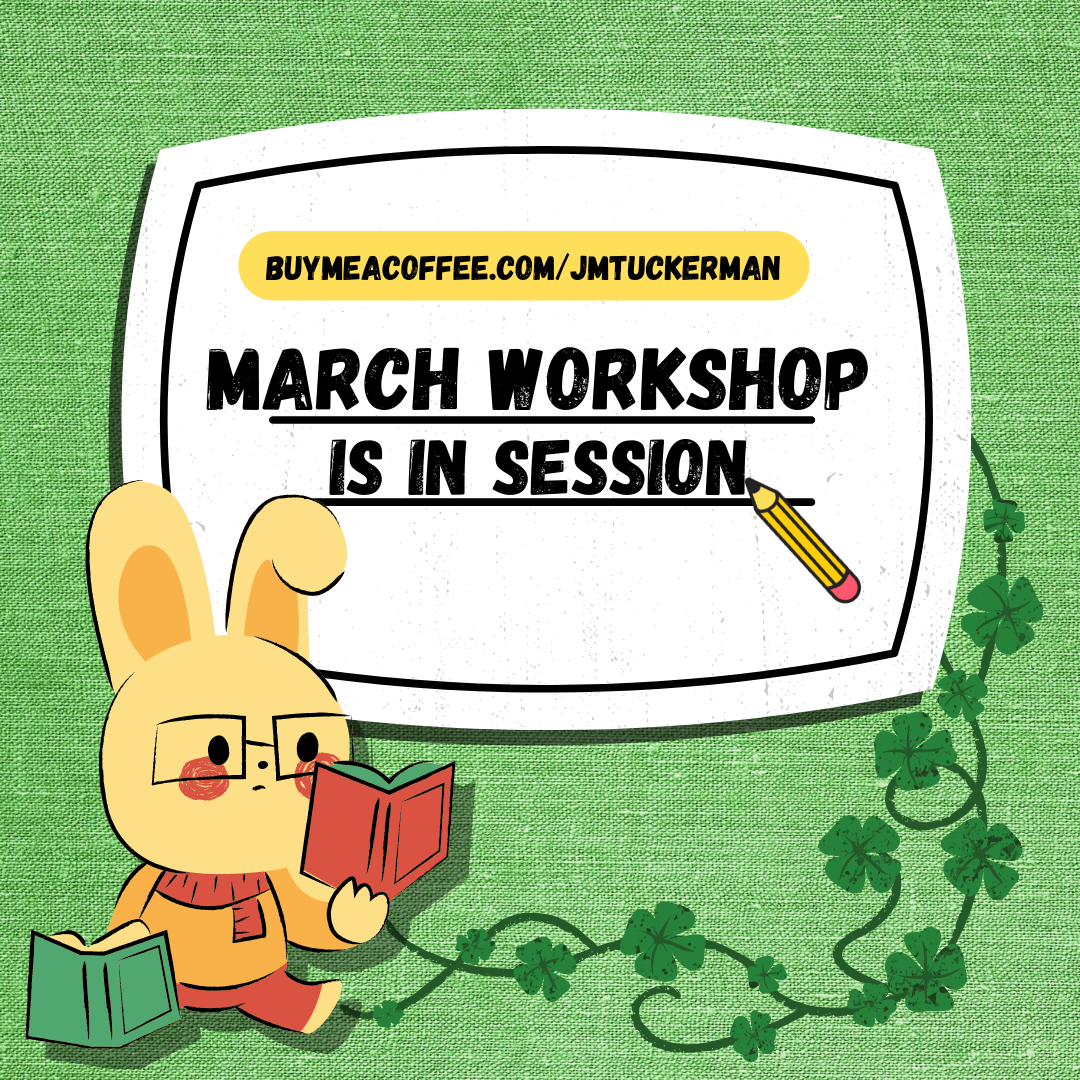 Workshop is in session. Be sure to leave feedback on the pieces sitting in the workshop folder waiting for your feedback. You must leave feedback before you are eligible to get your work workshopped.
Remember: leave your feedback on the Google Doc so we can have a discourse about the work, feedback is due by the last Friday of the month, try to leave a comment per page.
If what you want to say has already been said, simply reply to the feedback to let the author know you agree.
Enjoy this post?

Buy jmtuckerman a coffee