Sims mods updater 1.10.0 is out 🥳
Hi 👋
The new version of Sim mods updater is out! Nearly month after the last version, this one comes with some new functionalities like the ability to ignore an update.
Highlights
⬇️ Nearly 12 000 downloads

👤 More than 18 active users at anytime of the day

👤 Around 400 daily users

🔍 More than 9 million search requests in a month

🔥 More than 117 000 mods installed using the application

✨ More than 36 000 mods updated using the application
Let's talk about the 1.10.X version
This version had 2 goals: the first one was to ignore an update and the second one was to help the user to fix his setup.
In the update screen, you can ignore an update by checking the checkbox next to the mod's title. This will force the application to ignore this update. If a newer update is published, then the application will ask you if you want to update it.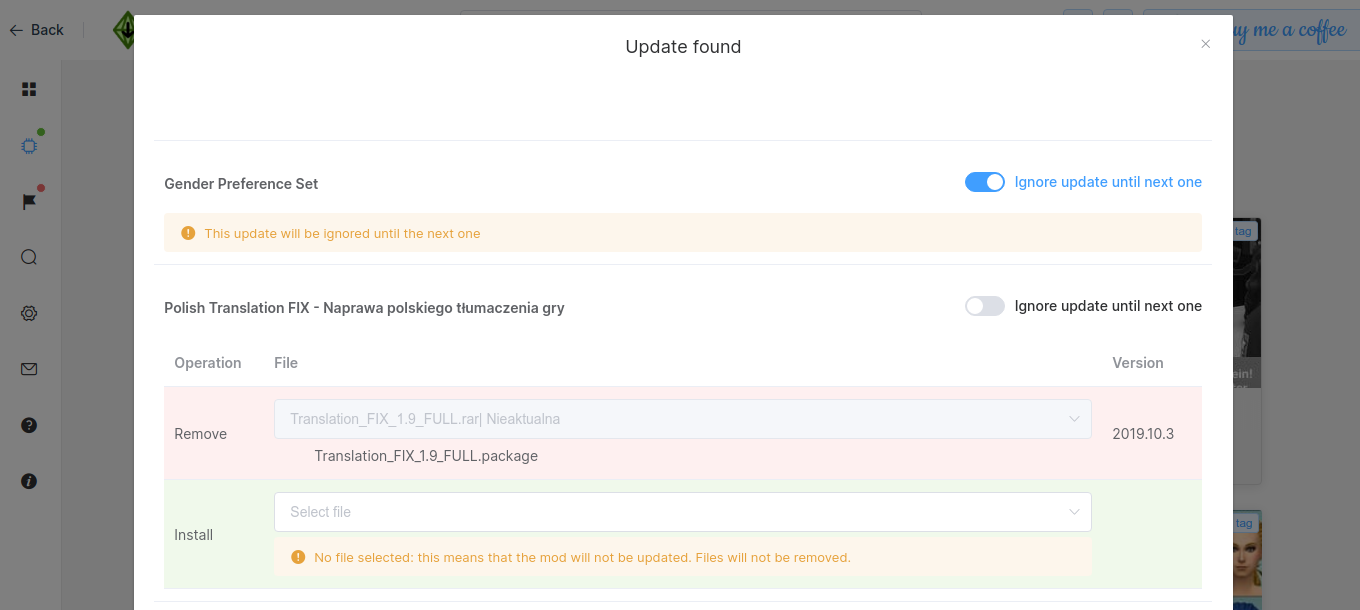 On the mods screen, you can filter mods with update ignored. This will help you to find them. You can also remove the "ignore flag" by using the actions buttons bellow the mod's title. Please note that actions buttons now have a tooltip ✨
This version comes with some checks on your installation. So the application is now able to detect misplaced tray files, misplaced ts4scripts and duplicates files. This should help you to avoid some issues with your mods (you should not a have any issues with mods installed using the app). For each kind of issue, the app can fix them for you.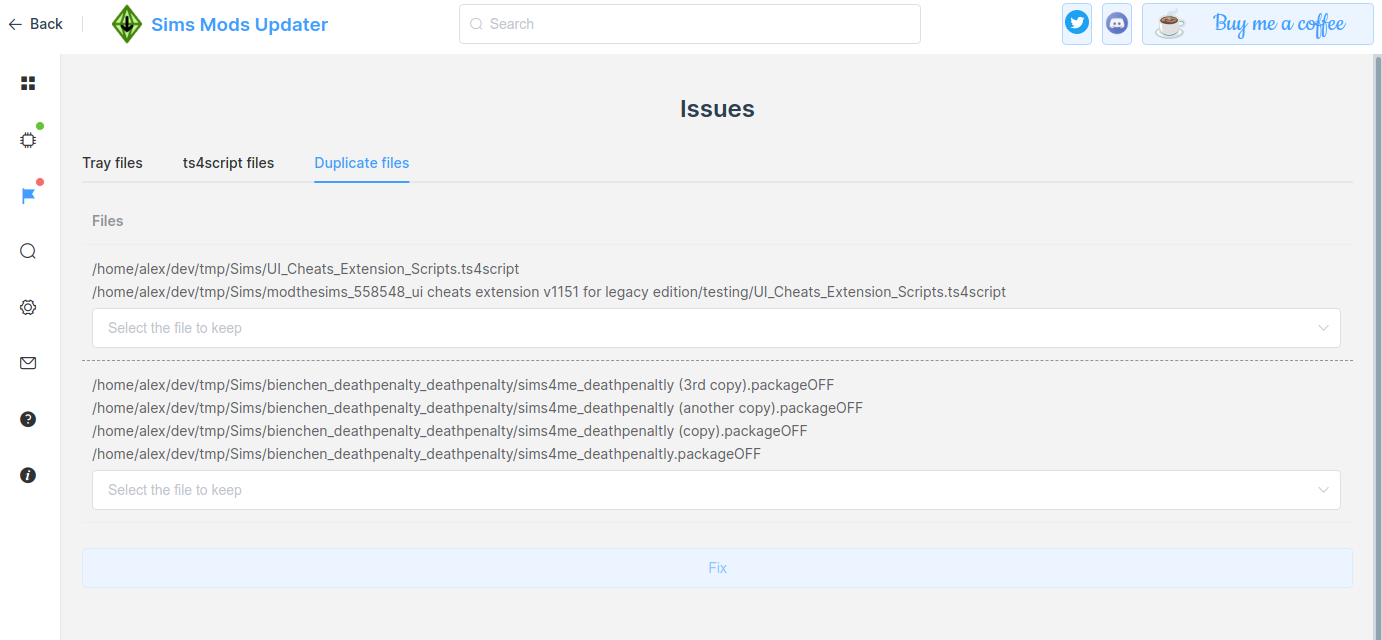 Another thing, is the fact that the application will now be more fluid, specially on Mac.
Changelog 1.10.x
Features:

Files deletion are now watched, this means that the application will automatically detect files deleted

You can now ignore updates

On mod screen, you can now filter on mod with update ignored

On mod screen, action buttons now have a tooltip

The app detects misplaced tray files and ts4script

You can now fix misplaced tray files and ts4script

The app now detects duplicate files

You can now delete duplicate files

LittleMsSam and Kawaiistacie mods are now indexed

Fixes:

Fix lag on Mac OS

Fix issue with files still installed while not checked (issue on Windows only)

Fix a display issue with wrong tray file path after updating a mod without restarting the application

Fix issue with MCCC retrieval 2022.1.2 version

Fix most errors when you kill my app without kindness

Other:

Improve net code

Add discord on contact screen
What's next ?
Now that everything seems to work fine, I can spend more time on adding new and new mods providers. You may see new providers soon!
Do not forget to see the full description of the tool here: https://modthesims.info/d/663925/sims-mods-updater.html
Also, you can directly go my website : https://sims-mods-updater.com/
Feel free to join the discord : https://discord.gg/ZDjc2C4Vfv
Thank you for your support and feel free to join the discord !
Have a nice day,
Joch ☕
Enjoy this post?

Buy Joch (Alex) a coffee