Recent updates for the iOS 15 Kit!
Hi, all! I'm super thankful for everyone's support and encouragement for my iOS 15 UI Kit for Figma. Just wanted to post an update for everything that's been added or updated since originally publishing this file this back in June.
New components:
Added iOS 15's new smaller App Clip design.

Added in a new component for the Action Sheet.

FaceID UI authentication previews are now included.

Input Fields for placeholder, typing, disabled, and normal states have been added.
Updates & Improvements:
All atom-level components now include a "_" before the component name so they're not published within your design system—only the usable components and templates are shared.

Contextual Menus now support spacers.

Added new views to accommodate for the new Safari design in iOS 15.

All SF Icons have been converted to outlines to preventing them disappearing for some folks. There's still an option to include them as text, though!

Sliders now support Auto Layout (one of my favorite components!)—thanks, @realvjy!

Lots of other small fixes & improvements, too!
Thank you again for all of the support—there's more to come! Also, if there's something you'd like to see included, just let me know! I'm @joeyabanks on Twitter.
Duplicate & use the iOS 15 UI Kit for yourself.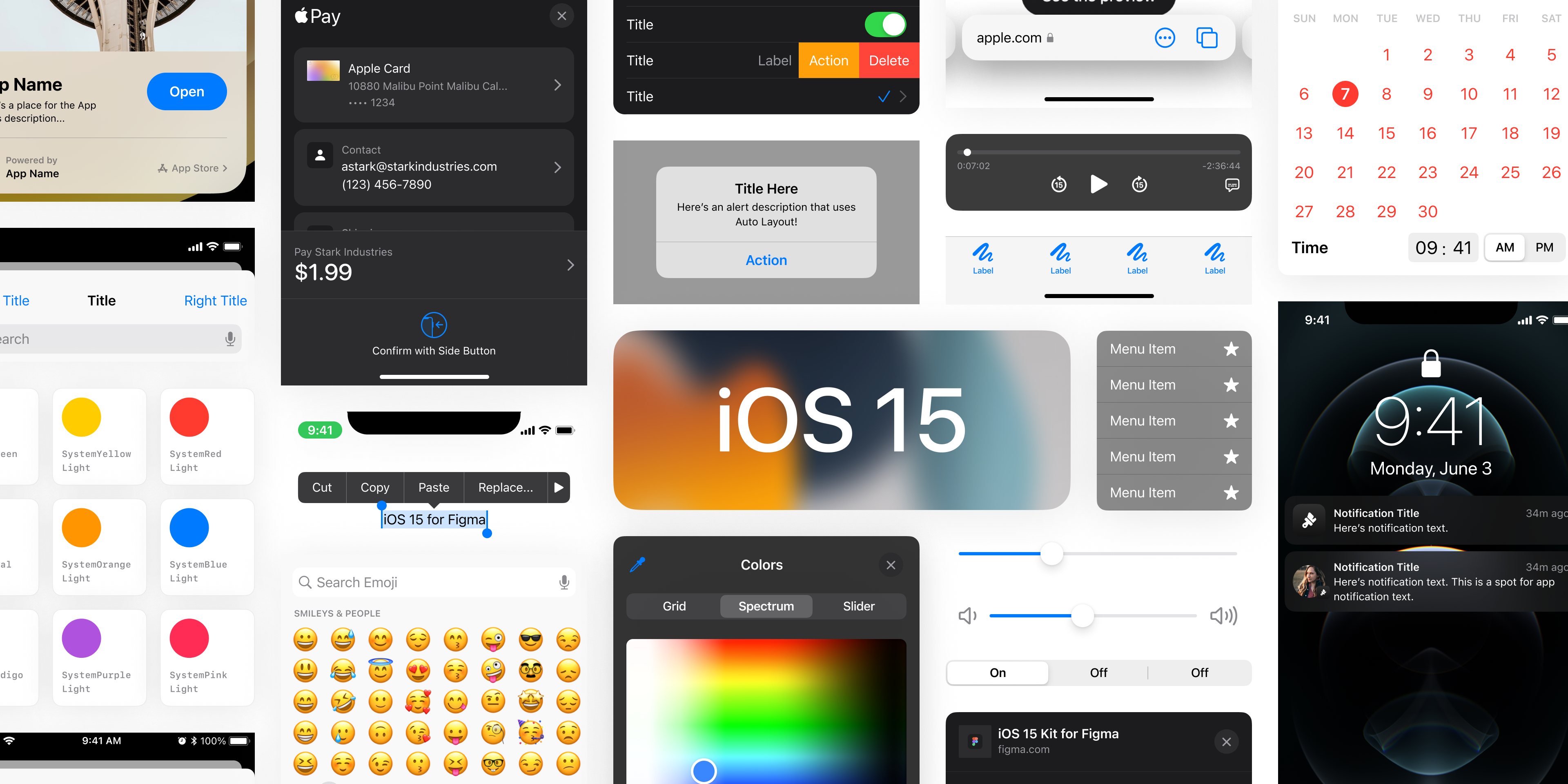 Enjoy this post?

Buy Joey Banks a coffee