Our 'Listen to Christian Hymns Vol. 2' is Premiering Soon...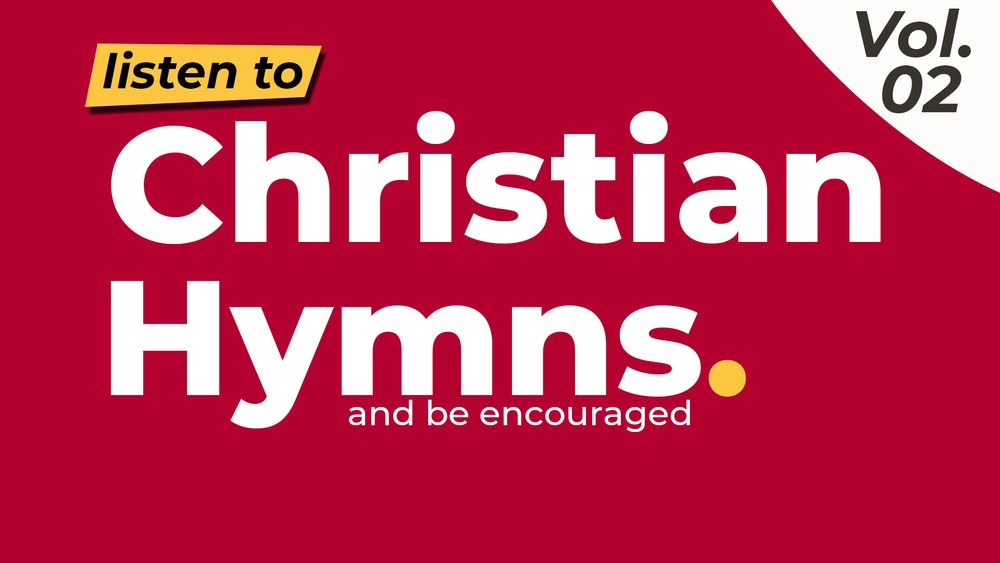 Click Here to Listen/Watch Live:
Listen To Christian Hymns Vol. 02 Credit to:
NYCYPCD Please consider supporting Hymns Radio at: https://www.hymnsradio.com/support-hymns-radio/
For More Hymnal Lyric: https://www.hymnal.net/en/home
To Listen to More Christian Hymns Online: https://www.hymnsradio.com/
Download Christian Hymns Radio App:
Android App: https://play.google.com/store/apps/details?id=com.hymnsradio.hymnsradio&hl=en
iOS App: https://apps.apple.com/us/app/hymns-radio/id580799652?ls=1

Enjoy this post?

Buy John 3:16 Ministries a Pizza