PROMO EXTENDED! Upgrade - $100 Signup and Referral Bonuses (easy to trigger). Exp. 10/31
9/29 Update - Upgrade extended this promo through 10/31!!!
8/27 Update - Upgrade extended this promo through 9/30!!
Have you signed up for Upgrade, yet? If not, you only have a few days left to do so. You must sign up by 9/30 to get in on their $100 signup bonus, $100 referral bonuses promotion! [US Only]
Upgrade - https://upgrade.com/r/P1p8TqIlUd - Get $100 when you open a checking account, deposit $5+ and make three transactions (any amount) within 60 days. Once you trigger the deposit, you'll receive your bonus within 1-2 business days.
Upgrade doesn't come with a virtual card so you'll need to wait to receive the physical card to meet the spend requirement and trigger the bonus. As for purchases, there is no minimum spend requirement. P2P transactions don't work, but you can make purchases anywhere. You can also do as some have done and reload your Amazon gift card balance with $1 three times to trigger.
The sooner you sign up, the more time you'll have to earn $100 referral bonuses, as well (up to $1,000 per year)! I've already earned $600 in bonuses, myself!
ACT FAST! This promotion expires 10/31/22.
If you're interested in more bank bonuses, check out my post, Featured Bank Bonuses and Tips on How to Trigger Them!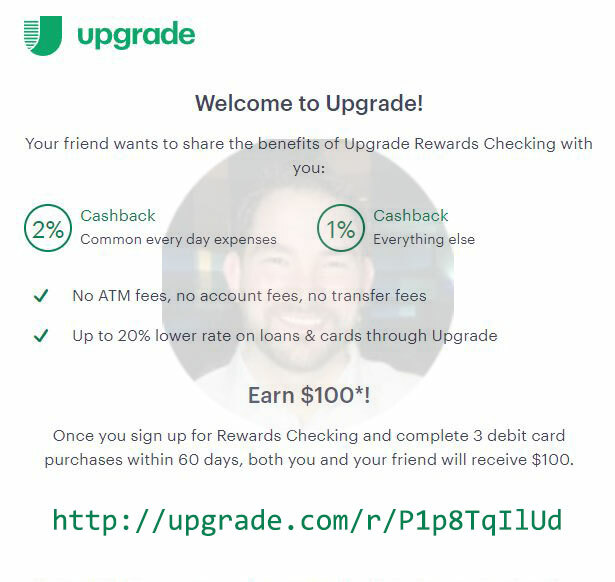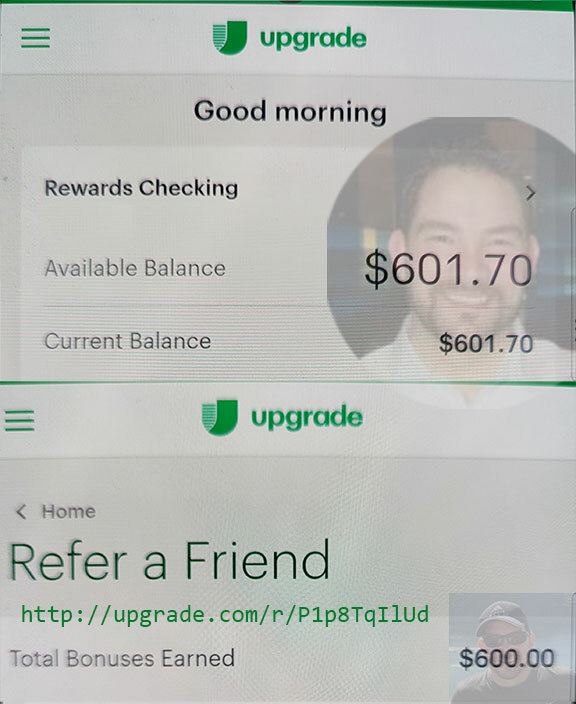 Check out my profile, where you can follow me and find my latest posts! Check out my new blog/website, https://referralworldnews.com, updated daily. You can also find more of my referrals at https://invt.co/@johnmego . And if you haven't signed up for BuyMeACoffee and/or Invitation yet, please use my referral links below to sign up:
Enjoy this post?

Buy John Mego a coffee