Lili Bank - $50 Swagbucks + $100 Referral offer, No Direct Deposit Required

Lili has two great signup options right now:
Get $50 when you sign up through Swagbucks and deposit $25; and

Get $100 when you sign up using my referral link - https://get.lili.co/referral?r=JohnMegowan - download the app and signup using code JohnMegowan, and make $250 in debit transactions within 45 days.

You can do either of these promotions... OR, STACK BOTH PROMOTIONS and earn $150!
Proof
(Note: this is from when the referral bonus was $50 (it is now $100)

Full Details and Steps To Earn $150
Swagbucks has a promotion right now offering 5,000 Swagbucks ($50) when you sign up for a new account and deposit $25 (if you don't have Swagbucks yet, click here to sign up for Swagbucks and you'll get $3-$14 in signup bonuses).
Lili also allows you to sign up using my referral code - JohnMegowan - where you get a $100 bonus when you sign up and make $250 in debit transactions within 45 days. You can stack both offers and earn $150 by doing the following:
1) From Swagbucks, search for the Lili deal, or use this direct link
2) Click "View Offer" and then "Earn 5000" and download the Lili app
3) Sign up for your account, and make sure to enter referral code JohnMegowan (this will enable you to earn both the swagbucks bonus AND referral bonus)
4) Supply the info asked for by Lili. Regarding your deposit(s): Lili has a $200/day deposit limit, but you can bypass this by transferring $200 via bank and $50 via debit card. Or, or you can make a $200 bank deposit the first day and $50 deposit the next day.
5) Be patient and wait for your deposits to post (when I signed up, it took a week).
Note that there is NO HARD PULL to your credit, and Lili DOES NOT use ChexSystems.

Once you've completed the steps above, the 5000 SB should show up as pending in your Swagbucks account. If for any reason the bonus isn't showing up, you can easily resolve this by taking a screenshot of your Lili email confirmation and submit a ticket after 7 or so days. This happened to me... Swagbucks credited me the 5000 within 15-30 minutes of me submitting the ticket.
When your deposits have posted, you will most likely have received your Lili card in the mail. Now you're able to make the $250 in transactions. Pay bills, buy Amazon gift cards - however you want to do it - you have 45 days from the date of signup to complete this step. Once you've done this, you will receive the $100 from Lili within 2-3 days and can immediately withdraw.
Important note: Lili used to accept P2P payments - i.e., Cash App, FB Pay - as qualifying transactions, but they put a stop to that. If you have a Square account - or know somebody who does - you can make a Square purchase which WILL QUALIFY and will cost between $6-$13 to do. If you don't have Square, yet, see this post on how to sign up which will save you the processing fees, making the Lili transactions free.
If you have ANY questions on any of these steps, please don't hesitate to reach out to me.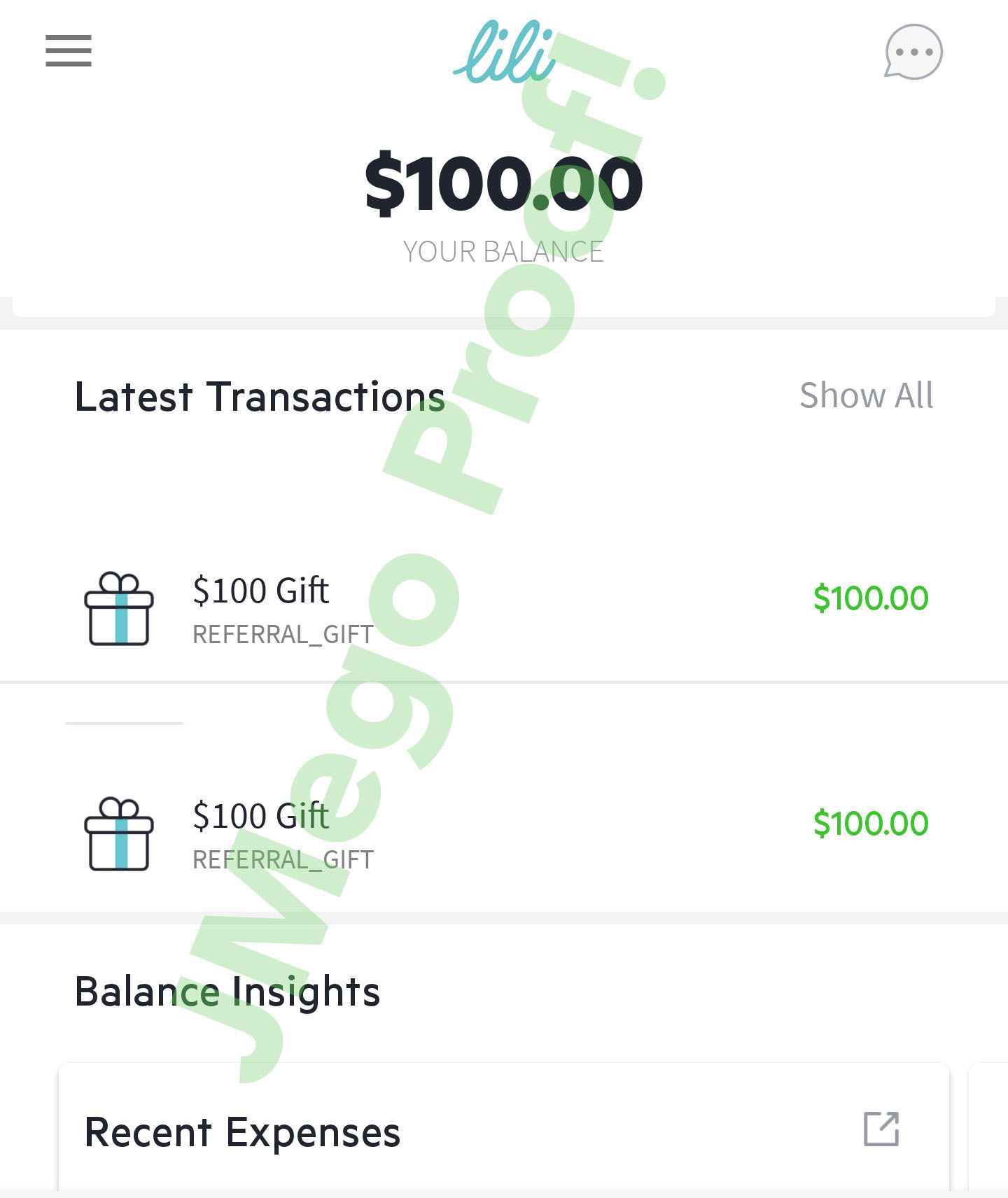 Lili is a mobile bank account catering specifically to freelancers and independent contractors. As Lili is not a bank, its banking services are provided by Choice Financial Group and deposits on all accounts are insured up to $250,000 by the Federal Deposit Insurance Corp

Check out my profile, where you can follow me and find my latest posts! You can also find more of my referrals at https://invt.co/@johnmego. And if you haven't signed up for BuyMeACoffee and/or Invitation yet, please use my referral links below to sign up:
Enjoy this post?

Buy John Mego a coffee