Stash Stock Party Today (9/24), 5pm PT/8pm ET! Free Sony Stock + 4K TV Giveaway - US ONLY
Want to add free Sony ($SONY) stock to your portfolio today (9/24) ? Stash is having a surprise/pop-up Stash Stock Party today at 5pm PT/8pm ET and is giving away $SONY to everyone who signs in for today's party! US only.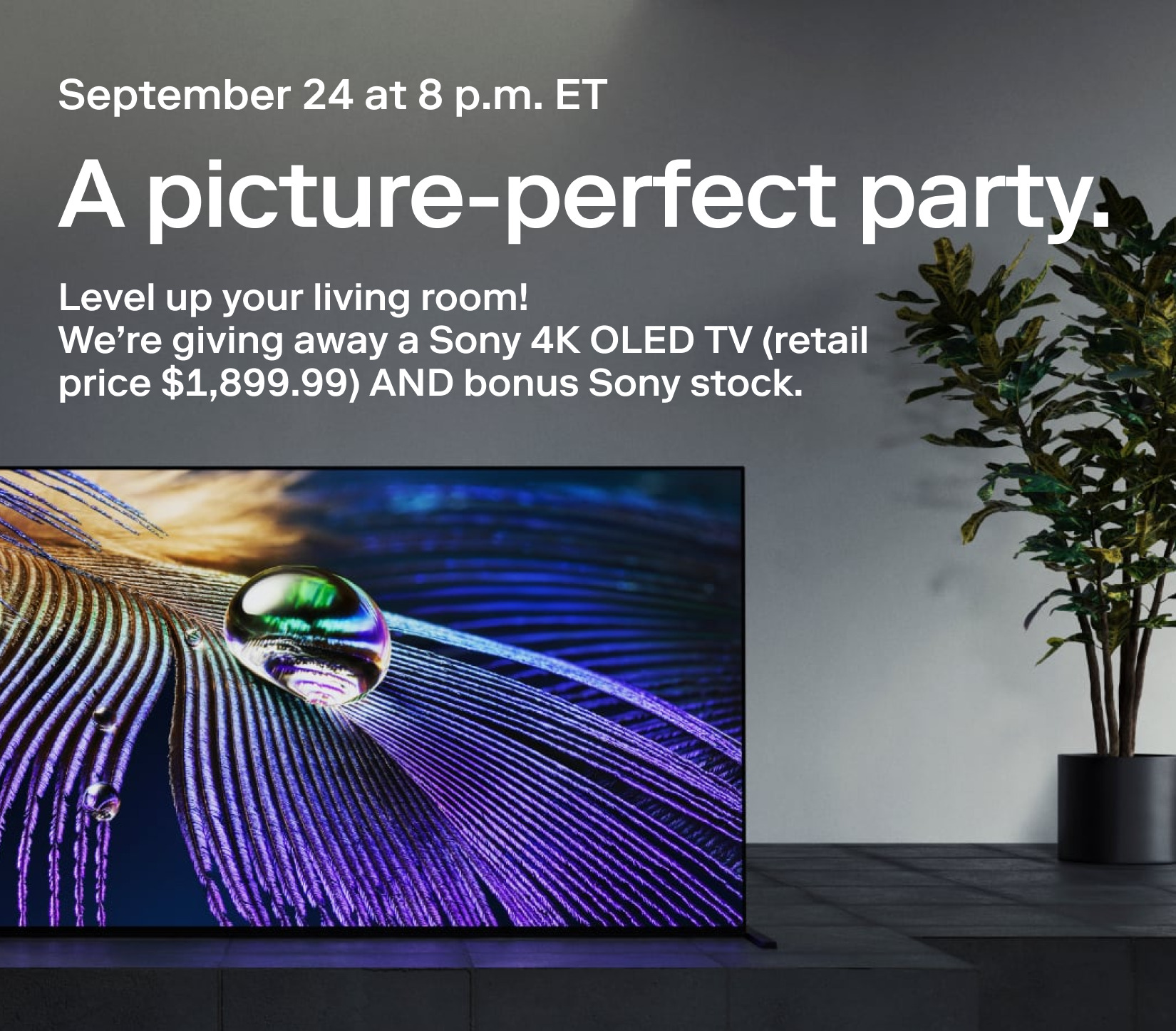 If you're not yet a member, you'll need to first sign up for Stash. Use my referral link - https://get.stash.com/john_h88crts - to sign up, add 1 cent or more to your account, and we'll both get a $20 stock bonus (you can opt for cash bonus as well). Once you are a member, you can take part in the Stock Stash Parties.

At 5pm PT/8pm ET today (9/24), sign in at https://party.stash.com/ to claim your piece of free Sony ($SONY) stock. The more people who sign in, the larger the stock prize. The party typically runs for 30-60 minutes so be sure to sign in promptly come 5pm PT/8pm ET.


Check out my profile, where you can follow me and find my latest posts! You can also find more of my referrals at https://invt.co/@johnmego. And if you haven't signed up for BuyMeACoffee and/or Invitation yet, please use my referral links below to sign up:
Enjoy this post?

Buy John Mego a coffee