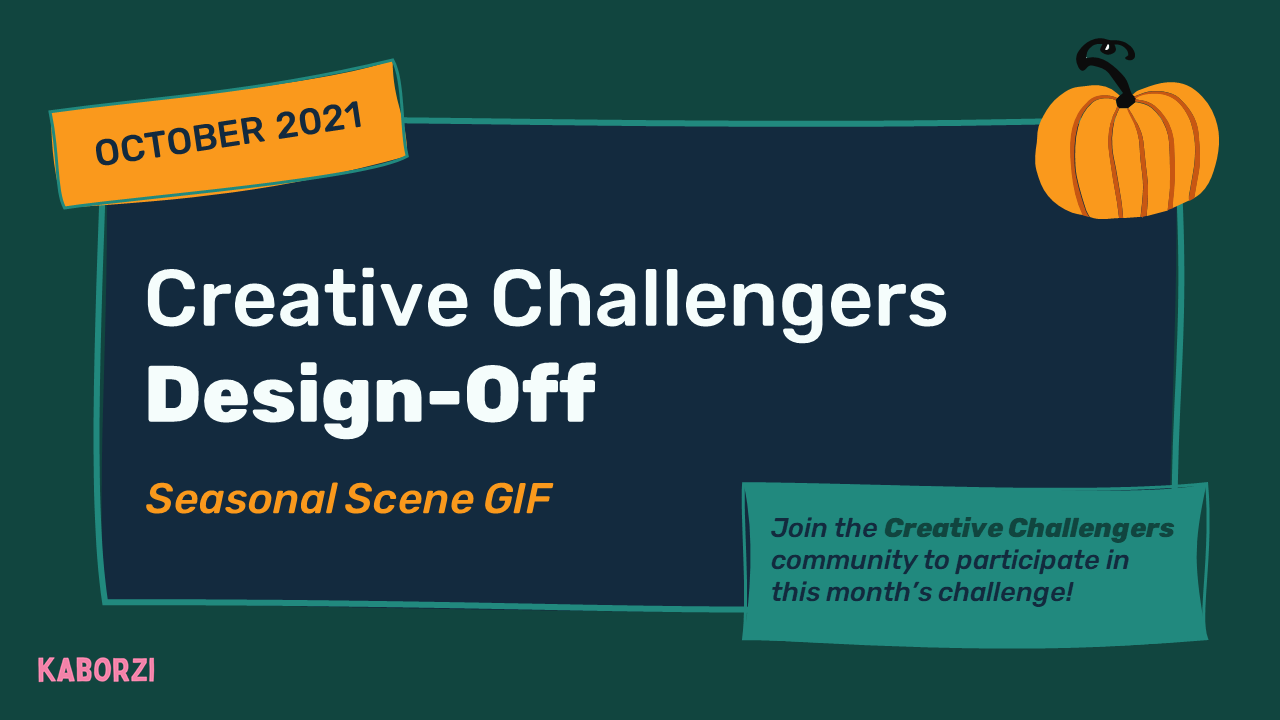 What's the challenge?
TELL A SEASONAL STORY WITH A GIF:
Using a provided PPT doc w/ vector art, create one 16:9 GIF that tells a seasonal fall story. 

(It can be spooky, but doesn't have to be!)

You'll insert this into a Google doc along with other glimpses into your creative process. (Palette, design inspiration, etc.)
SUBMISSION MUST INCLUDE:
A 16:9 canvas.

Vector images from this document. 

A background. (A plain color will do, but feel free to expand)

2-3 moving elements. (Text, pictures, or both) 

Motion moving in more than one direction.

Words on screen!
EXAMPLE: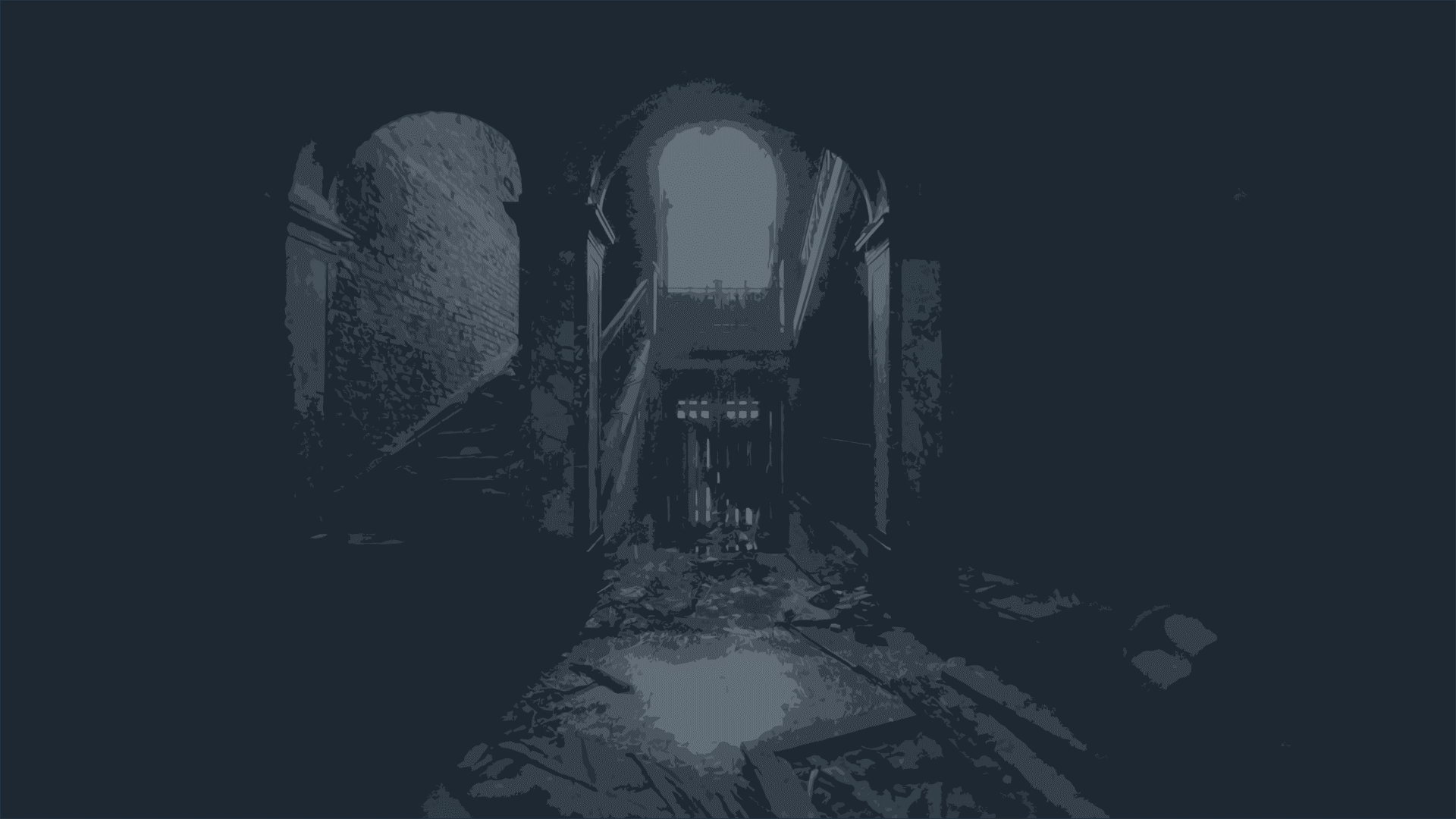 WANT TO TRY THIS ON YOUR OWN?
Feel free!
But you're also welcome and invited to join the Creative Challengers community and play along with the group!
WHERE'S THE VALUE IN THAT?
Community: When you join the Creative Challengers membership, you'll get access to the private eLearning community on the Kaborzi Learning Network!

There you'll get access to monthly creative challenges (like this one!)

You'll also meet other IDs and build connections with others hoping to grow.


Details and Directions: All members will receive in-depth details and directions for this assignment, as well as a behind-the scenes break-down of how I created the example.


Support: It's fun to create together in a supportive environment! Plus, all members will get to see everyone else's submissions, too. 👀


Friendly competition (and encouragement!) We'll also vote as a group for winners in FOUR categories:

🏆 Most Unexpected Use of Motion

🏆 Most Cohesive Look/Feel

🏆 Most Entertaining Story

🏆 Most Impressive Creative Evolution (from start to finish)


Show & Tell with Friends: We'll host a "Sip 'n Share" Zoom Meet-Up on 10/26 for everyone to share their work!

That's also when we'll award our prizes!
WANT TO DESIGN WITH FRIENDS?
Become a member of the Creative Challengers community for $10/month! When you do, you'll receive a participant form and a link to the Network.
Within minutes, you can get the full details of this assignment, plus access to our thriving community!
ONE LAST THING!
Everyone who enrolls in Whose Design Is It, Anyway? will be gifted a free membership to the Creative Challengers community!
We've extended registration through 10/3 to allow for any late additions. (We welcome you!)

The community is thriving and abuzz with excitement about our 10-week long program!

Class starts 10/7, but the community is open, and excited to learn.