kahyalar.xyz 2.0 is here!
Well.. Finally, it's here!
Let me introduce you: kahyalar.xyz v2.0!
With this fresh design and fresh mind, I hope more and more good stuff will take place here.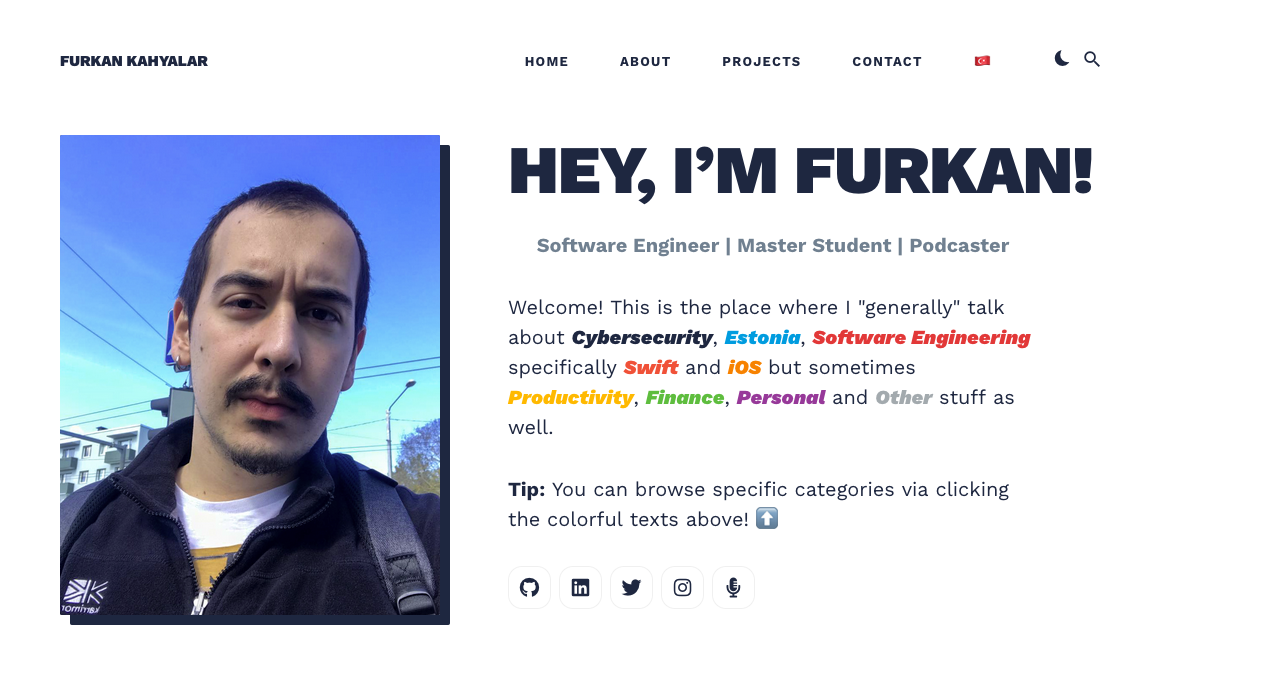 Thank you for your support along the way and I will see you at the next one!
🤜💥🤛
Best,
Furkan
Enjoy this post?

Buy Furkan Kahyalar a coffee