2021 TAROT FORECAST FOR WOOD HORSE
This a 2021 Tarot Reading forecast for people born in the year of the Horse with Water as their element. The last digit of the birth year should end in 4 or 5. If you were born in the year 1954 and 2014, this is for you.
MONEY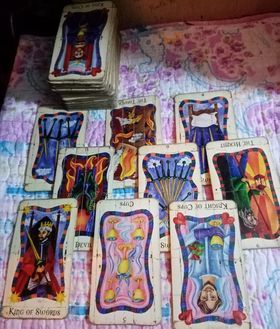 Do not allow past loss and grief to ruin your visions for yourself and future. Strategize as to how are you going to use your sadness to maintain the flow of money or improve business. There is nothing to worry and if you think you won't be able to move forward and continue after losing someone or an opportunity, you are wrong. You can find a new person to take up the position of the person you have lost and you can always make opportunities for yourself if few or none arrives. If you do this, you won't be able to give a competitor a chance to take the opportunities meant for you. So pray, strategize and focus. Leave the negativity brought to you by 2020 in 2020. Restart for 2021.
CAREER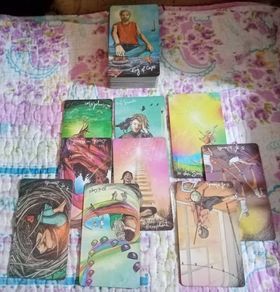 You will be enlightened thru defeat or failure. A decision will be finalized and you have to prepare for opposition and people or loved ones possibly leaving you behind because of this decision. Stay committed to your decision especially if you know in your heart that it will lead you to your purpose. Do not allow other people to grab recognition and reward that you deserve. You will be given a chance to put your strategies to work and find happiness while you are at it. Pray always.
LOVE ( FOR SINGLE WOOD HORSES )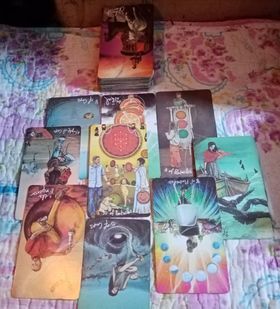 If nothing's happening to your lovelife due to interferences from work, a group of people or family and you feel tired and uninspired romantically, try to look at these blockages as your advantages to look for love. Use your errands to meet people. Have family, friends and workmates introduce you to a new romantic prospects and make do of the options you have. If you do this, you will no longer feel discouraged towards romance and you'll no longer fell controlled by your situation. If you actually have an idea that you think may help but you're hesitating about it, try to listen to your intuition first and do not rely on logic too much then make up your mind. Pray and you will be guided.
LOVE ( FOR WOOD HORSES IN A RELATIONSHIP )
Put everyone who tries to ruin your confidence or concentration into their proper places. If this includes your partner, go ahead and tell them what you think about their controlling nature if this resonates to your situation. Gather all details needed for your next project and take note of the reasons why your progress had been slow and the situation stayed stagnant. A small amount of money from an unstable source can be used to start something that may last so play your cards right. You may not feel supported by your partner at this but if you know you can do it and you have studied the probabilities well, go ahead and take a risk. You have to do something to improve your situation and do not allow somebody else's insecurity and hesitation ruin your chances. Pray always for clarity and blessing, have faith.
Enjoy this post?

Buy kakaukunemi a coffee