To be loved
"To be fully seen by somebody, then, and be loved anyhow-this is a human offering that can border on miraculous."-Elizabeth Gilbert
In a relationship we want to be seen as our best selves. This often limits our partner from seeing us at our worst.
When we finally let our guard down and our partner can fully see us and still love us is a bit miraculous. To be that vulnerable and exposed, yet still chosen.
Being imperfect and human doesn't make you less worthy of love. It means that you have to be able to find the right person to love you as you are and grow into the best version of yourself along the way.
Who doesn't want to be loved and fully seen?
Book a discovery call with me today! You've delayed a healthy long-lasting romantic relationship with your divine life partner long enough, haven't you?
Love Karla, Coach & NGH Certified Hypnotist
Use this link to schedule a FREE call with me.
https://calendly.com/prioritizingpeace/discovery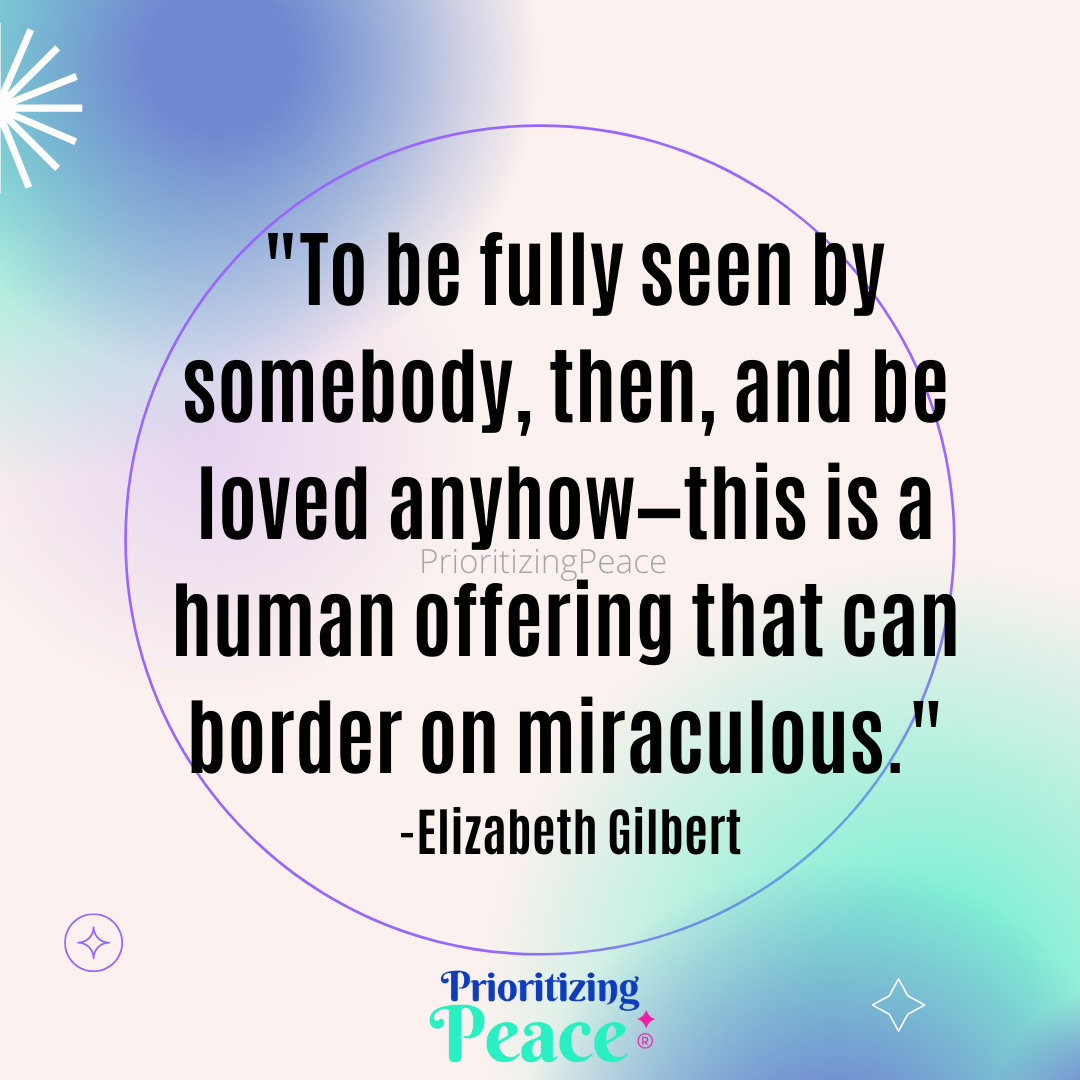 Enjoy this post?

Buy Karla Hunt a coffee