161.7 MILES! What next?
Another (short, 2 day) week of dancing! Two corner discos, lots of toots, smiles and dances. Not so many photos this week as I was immersed in the actual act of dancing and engaging and sometimes I forget! (and time runs out between school run and work commitments). That said dozens maybe even a hundred folk took videos and photos from street and car.
This couple started dancing on my approach down Nithsdale Road and waved me over and insisted on getting a photo. I was pleased, they were pleased it was a veritable joy fest! How lovely!!! Just another day in the life of lemon!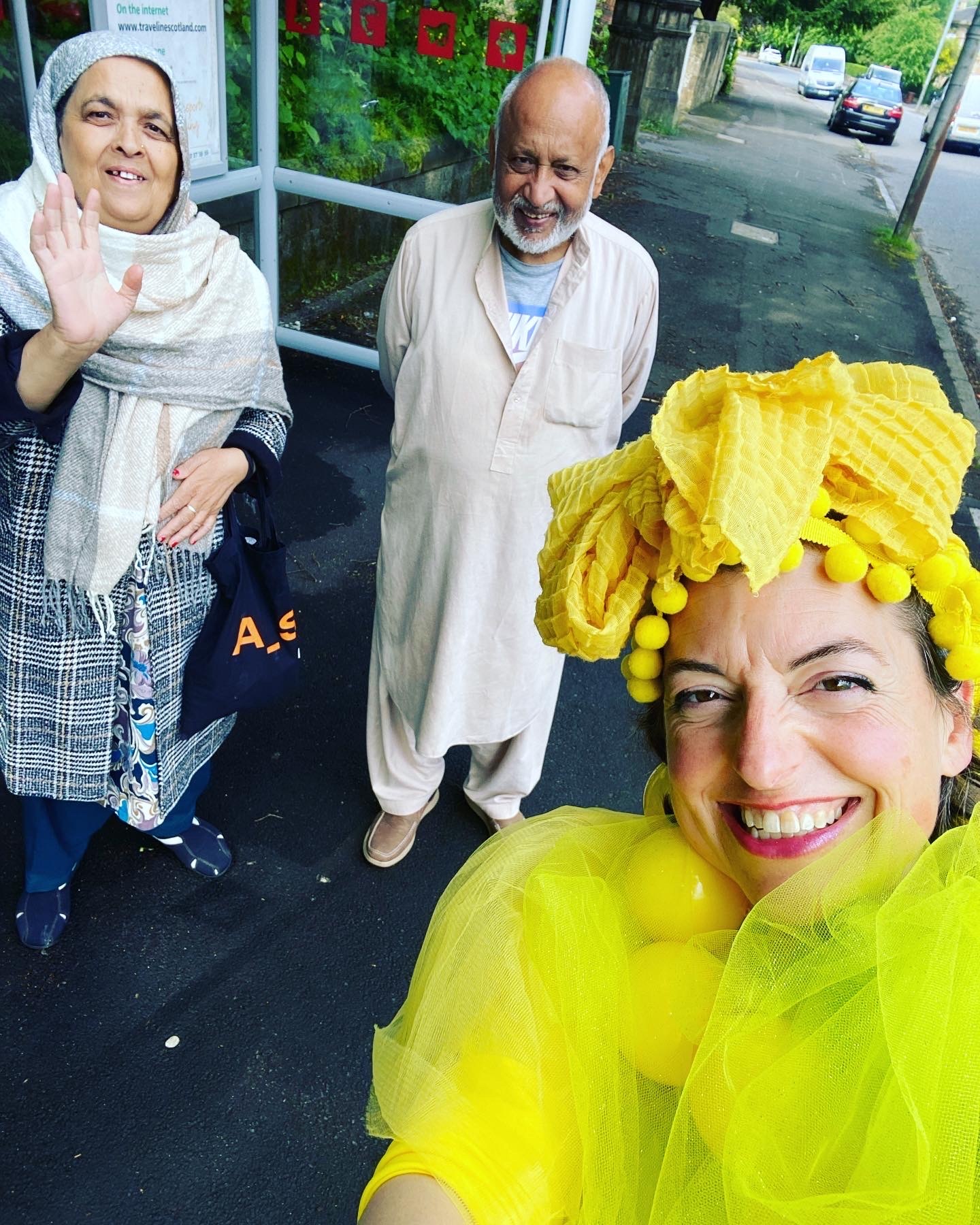 As the school term winds up this will be the last week for official corner discos. As I am (*only* ha!) 161.7 miles into my 500 mile of joy goal, I am contemplating WHAT NEXT?
How and where should the Dancing Lemon place herself?
Do YOU have any ideas?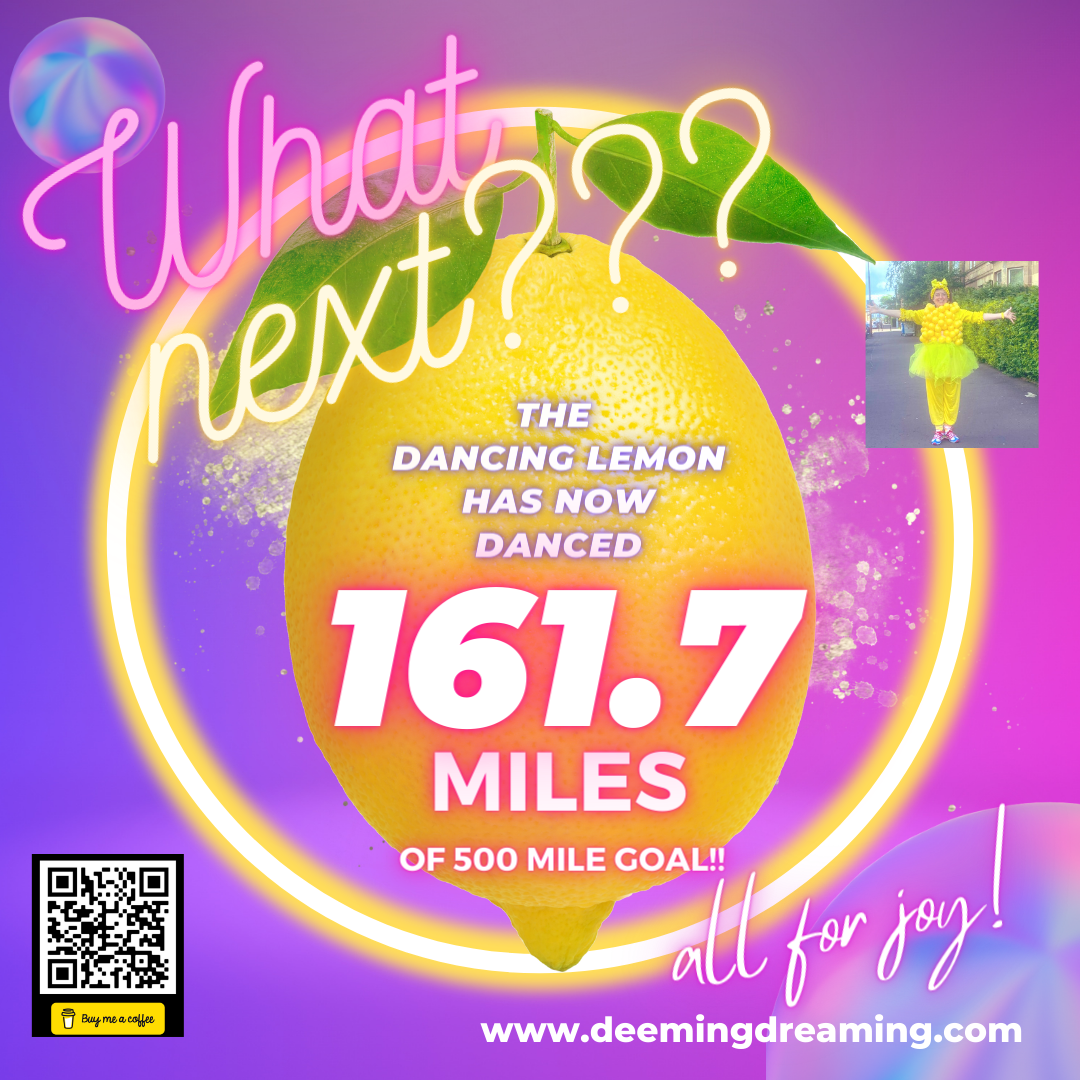 Keep in mind there will be another end of school term LEMON DISCO on Friday the 24 June from 1-3 in Pollokshields Square Park.
Get in and get your groove on!
Thanks again for all the cups of coffee in addition to paying for my new lemon costume, it is helping my to sustain my ACTUAL life. Raising my child on my own brings many practical challenges and your pennies help to keep us both going which allows me to continue supporting my local community and spreading messages of joy and dancing worldwide!
Enjoy this post?

Buy Kate E. Deeming a coffee