A HUGE Milestone Met!!!
Not gonna lie, I've been checking my stats for months, excited for the day I roll over a million views. Welp, apparently in the bustle of the lest few days, I missed the day itself.
But either way, I HIT ONE MILLION VIEWS on YouTube! Isn't that fabulous!?! That's a whole lot of students accessing the materials they need in order to be successful.
Thank you all for your crucial role in this!
If you aren't subscribed to the Light & Salt Learning YouTube channel, join the crew!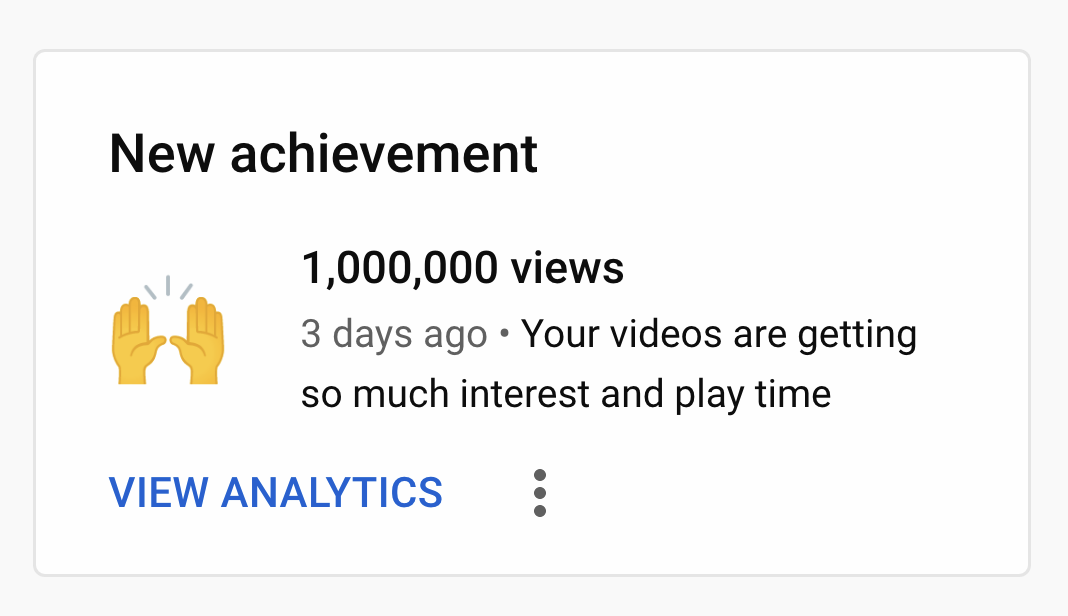 Enjoy this post?

Buy Kate Redmon a coffee