Treading Water...but that's good
I'm definitely not drowning, so don't worry! But this past month has been so full and September looks to be jam-packed, too!
I'm really excited to launch the fall series of classes at Collage-Lab called MAKE, SHOW, SELL. These will offer very personalized lessons and are based on some of the most popular questions I field from students about getting into exhibits, pricing, finishing, selling, shipping, etc. The three months will culminate in each student having a Live, Virtual Art Sale experience.
In other news, I'm firming up some dates and details for in-person classes in Rockport (at the brand new Rockport Center for the Arts!) and Corpus Christi. I'll also be doing an Encaustic Demo during one of the weekly Artisans Markets in January. And, I have just been elected to the Board of Directors for the Rockport Center for the Arts - super exciting time, as they prepare to open a beautiful new facility. The new facility will open with members events in all three galleries! (Some other super-secret stuff is in the works, too! Supporters will be the first to find out!)
Other upcoming exhibits include a show at the Art Museum of South Texas - which is kind of a big deal! It's the 50th Anniversary of their Singer Building. I'm drawing my inspiration from the Museum's main exhibit, "Warhol, Johns, and Stella: Revisted" and will use Andy Warhol's cows and Jasper Johns' numbers as inspiration for two new pieces - stay tuned. One of our heifers, Louise, posed as a model the other day: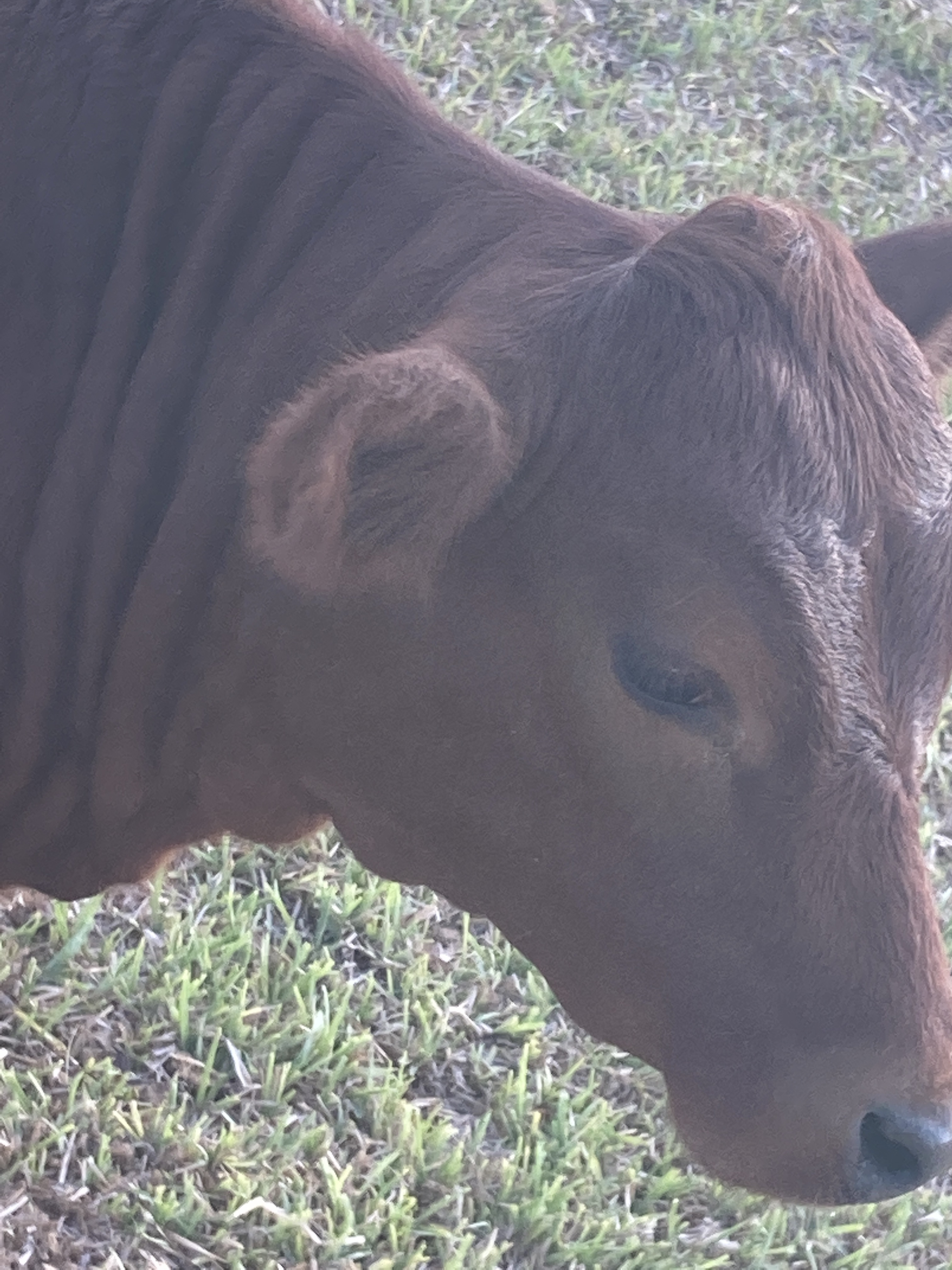 And, of course, I continue to work on pieces for my solo show in January! I'll share some of the works-in-progress in the coming weeks.
Enjoy this post?

Buy Kelly Schaub a coffee