Ruthless original | 09.22

Hello out there friends!
Many of you will have seen the announcement that I've now signed with Polyphony Arts for worldwide conductor representation 🥳 So glad to have this great team helping me realise my vision and looking forward to a future of inspiring project work
We also finally went live this week with the programme for Ruthless Jabiru's 02 December show: a bass orchestra collaboration with Australian group Decibel New Music Ensemble in the depths of the Brunel Museum • • •
The Holy Presence of

Kaija Saariaho Neiges
Lindsay Vickery Bascule [European premiere]
Tansy Davies Feather and Groove
Pedro Alvarez Intersperso-Ultradiano [European premiere]
Julius Eastman The Holy Presence of Joan d'Arc
Cat Hope Never at Sea [World premiere] Soloist: Cat Hope
Full press release here—we're open to all opportunities for editorial, broadcast and social media coverage so everyone please get in touch with your promo ideas! Needless to say I'll be shouting it from the hilltops when we open ticket sales 😇
Some great recent listening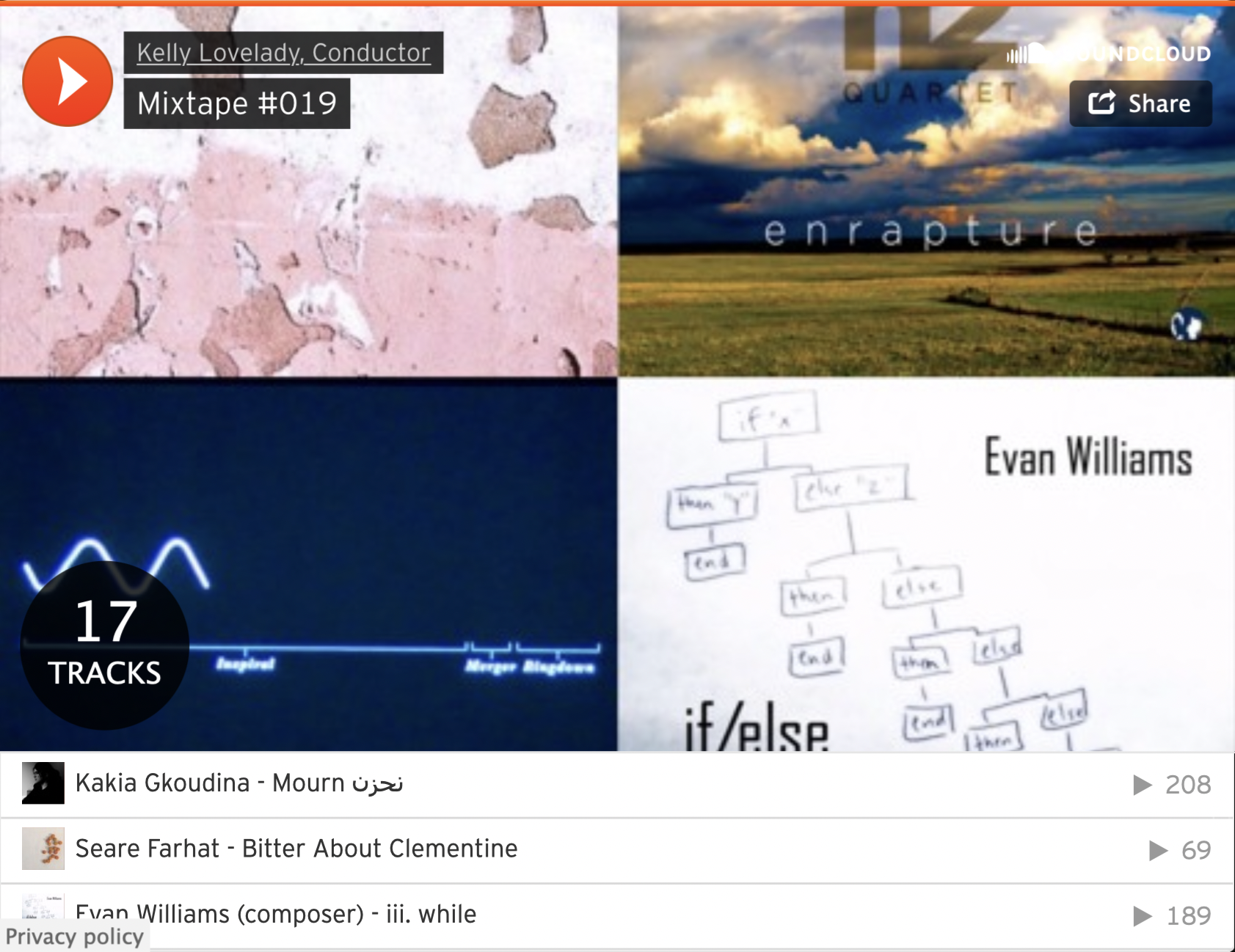 Apart from helping out Paraorchestra in Steve Reich last week, a quiet month for freelancing.. although better believe my Producer alterego has a full workload 🤪
Enjoy this post?

Buy Kelly Lovelady a coffee