Gratitude towards Mui Cheng, Chayenne & Jim
Special thanks to Mui Cheng, Jim and Chayenne for being so kind to buy me a coffee🥤.
Hope you guys enjoy the session and learn something as well. Your support is truly my biggest motivation 🔥. Wish to hear from you guys soon.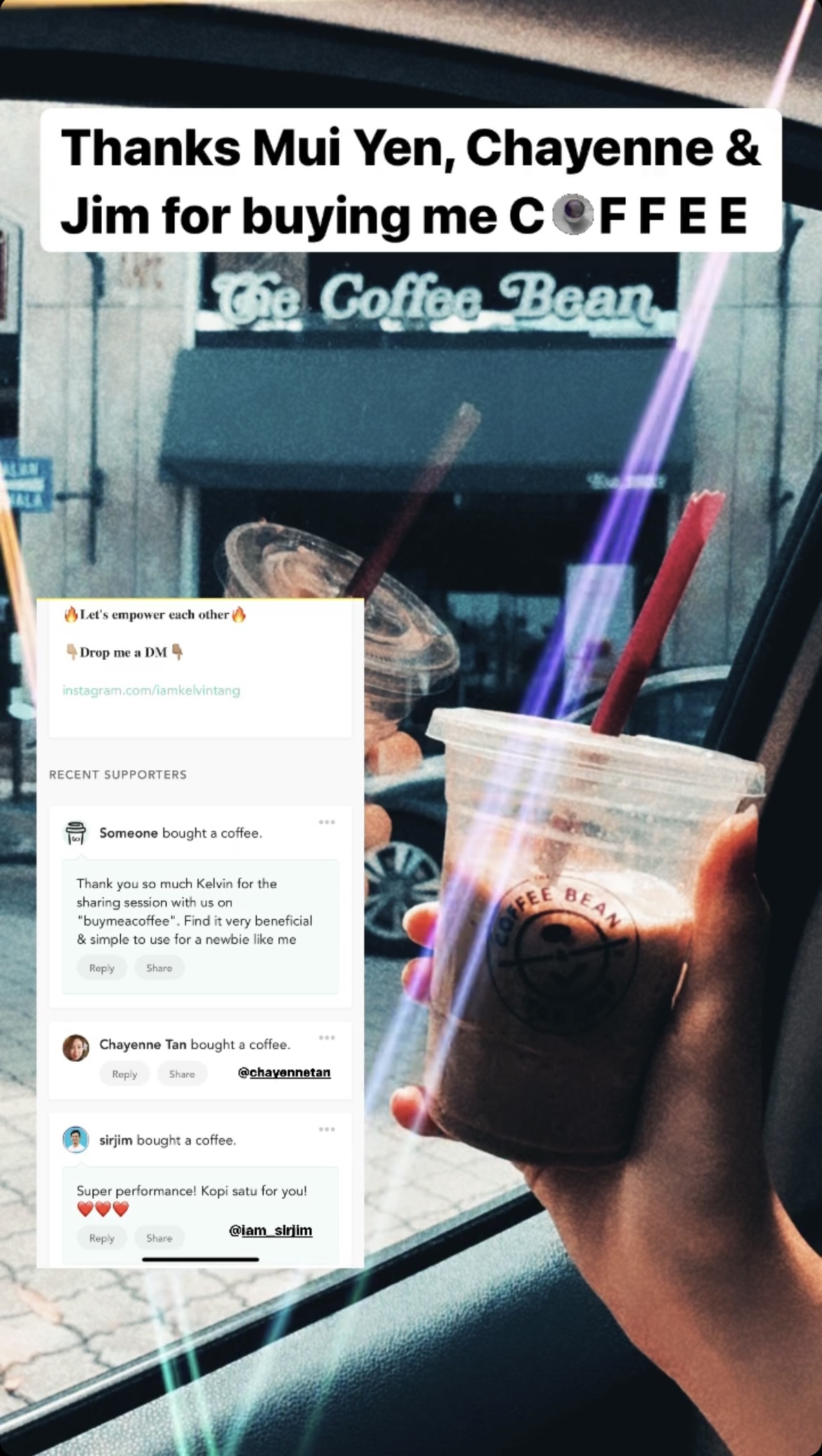 Welcome onboard to the game of MONETISATION 💸https://instagram.com/iamkelvintang?utm_medium=copy_link
Enjoy this post?

Buy Kelvin Tang a coffee