Welcome back to KettleKorner.Oz! Ma and Pa Kettle have decided to swap one form of off-grid living for something a little different and we have hit the road! We bought ourselves a Fiat Ducato fully self-contained mobile home. One of the grandkids calls it the ice-cream truck, while another calls it a Granny Van… we have decided on calling it the G-Van.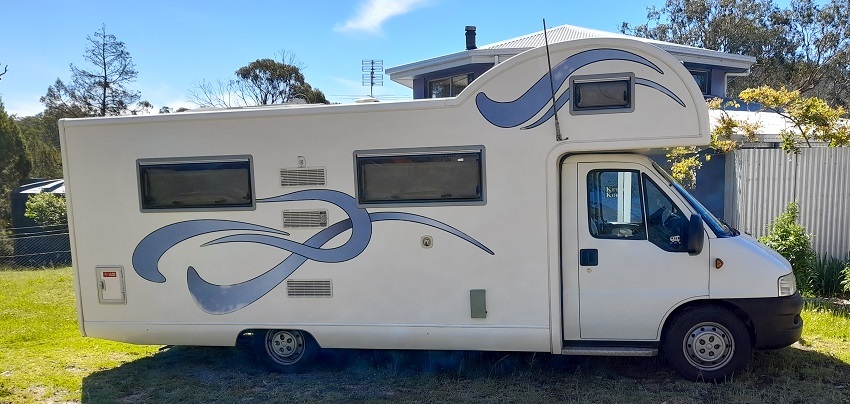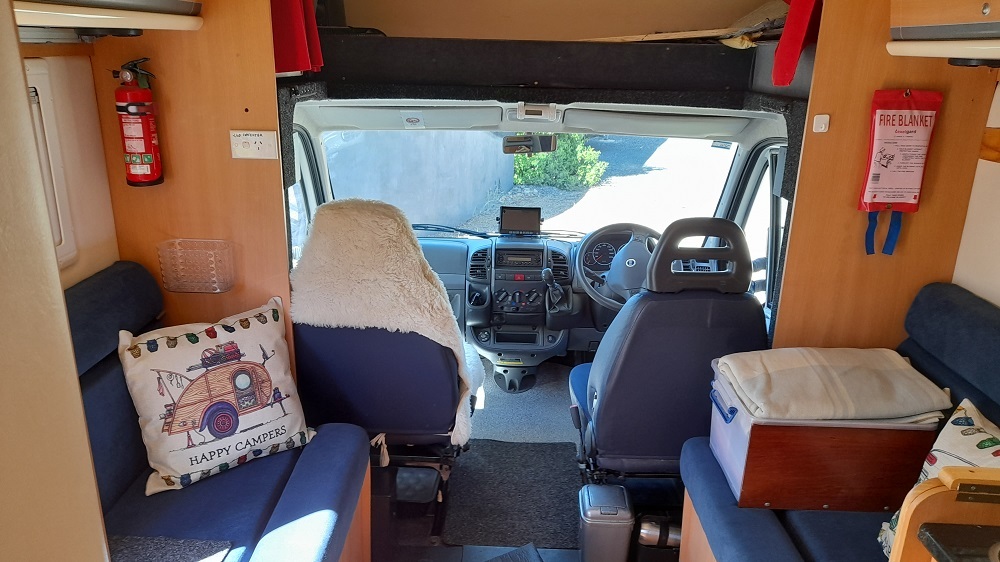 We have left our off-grid home in the very capable hands of photographer @livingocenia who will be supplying us with photographic updates on KettleKorner.Oz while Ma and Pa head off to the Outback! Our G-Van is 7.2 metres long and 3.01 metres high, so we must try and remember those measurements when parking and going under low bridges – so far so good. It has a solar panel on the top and a 100Ah battery and LPG gas hotplate and hot water system. Our plan is to head west and see if we can cross a couple of state borders and end up in Perth, West Australia.
For a trial run, we slept in the G-Van for two nights whilst "free-camping" on the grass at the Korner… Now fully acclimatised to the free camping way of life (and perhaps a little naïve), we set off to the tune of "Go West" by the Pet Shop Boys which was chosen by number two son who obviously lives in Perth, WA! We had hired a Ford Transit Campervan for a week many moons ago, so that and our practice sleeps the Korner, made us fully qualified for this expedition… right? Yeah-nuhh… The G-Van whilst has all the necessities like fridge, cooktop, toilet, shower double bed etc. It is still a truck! The seats were not the most comfortable, the dimensions and weight are not necessarily comparable the family sedan when driving on the highway, all I can say is that the sticker on the back is very appropriate… it reads: "I'M RETIRED, GO AROUND".
I'm not sure how many of you know the geographics of the Australian Outback, but you definitely cannot just head west and if you drive long enough, you will reach the west coast… particularly if you are in a G-Van and also trying to avoid entering sates which are in COVID lockdown! So we headed from the Granite Belt, north to Toowoomba, west to Morven, northwest to Cloncurry, West to Tennant Creek, south to Erldunda and finally, west to Yulara!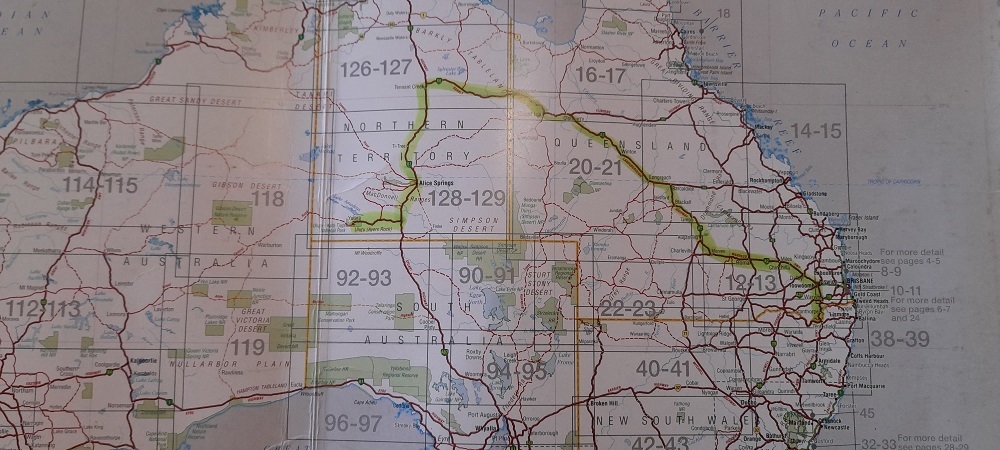 Our next chat we will expand on the trip and give some thoughts and insights on travelling in the G-Van…
Remember "The secret to a happy life is to drink coffee and avoid talking to morons"
Til next time, Ma and Pa Kettle.