Resume Review & Analysis - Danny (General Manager)
Client: Danny
Session Type: Career Consultation & Resume Review
Role: General Manager
Results: Submitted application for Amazon Operations
Client's Review (not altered or edited):
"I got interested in Kevin through YouTube and loved his detail oriented nature along with his deep insights into Amazon, the company he currently works for. I reached out on a whim because I was contemplating a career change but wanted a second opinion so I reached out to Kevin via email. He responds in a timely manner and offered me his services. I booked a phone call with him and he was punctual on the dot to our appointment, made the best use of our time and went above and beyond.
I was very happy with his insights and the confidence of a different perspective that I also enrolled for his resume revision and again, timely, responsive, detailed and insightful. Kevin knows what he's doing and I highly recommend that anyone who is on the fence or looking for a career change to reach out to Kevin. I know that I have received valuable feedback that I can continue to apply and look for different details that will help me standout in future employers."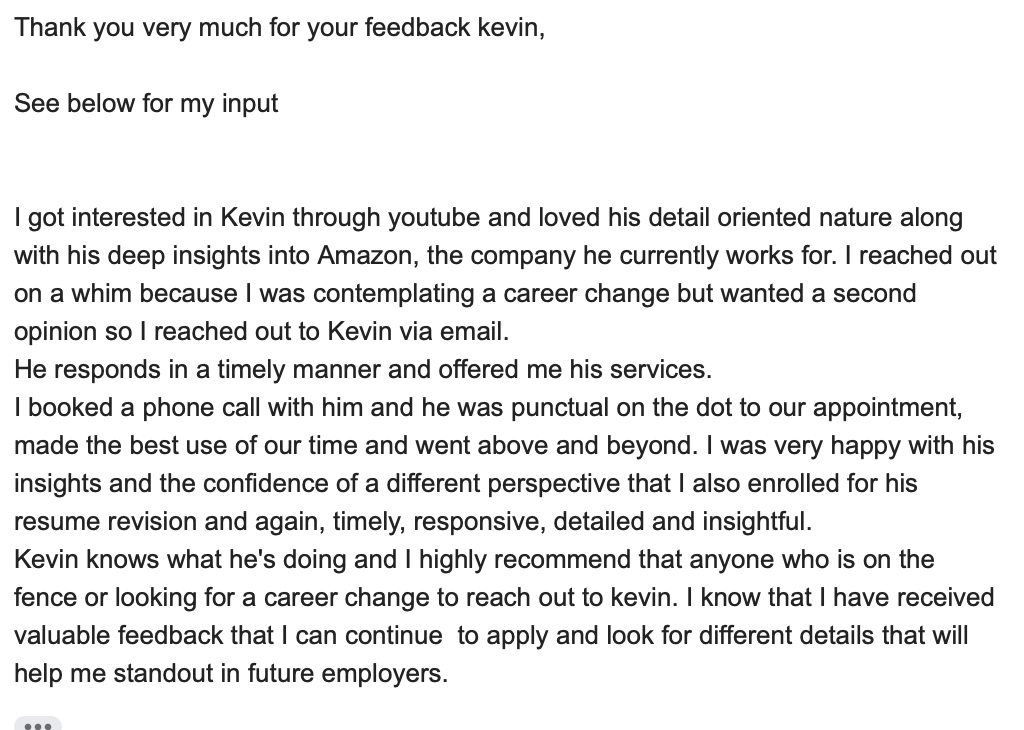 Enjoy this post?

Buy kevinpark a bag of fresh beans