New York Story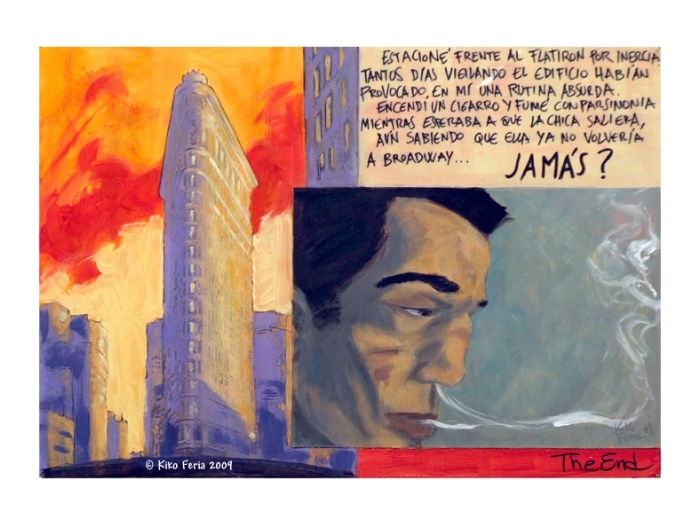 Sueños y visiones. 2008. Óleo, acrílico y collage sobre papel y madera. Sigue la misma tónica de la serie, varios planos dentro del plano para contar una parte de la historia.
Expuesto en el Palacio de Godoy. Vendido.
#artwork #oleopainting #acrylicpainting #novelanegra #newyork #detectiveart #collageartwork #kikoferiaart #popart #comicartist #comics
New York Story. Dreams and visions. 2008. Oil, acrylic and collage on paper and wood. It follows the same trend as the series, several shots within the shot to tell a part of the story.
Exhibited at the Godoy Palace. Sold out.
#artwork #oleopainting #acrylicpainting #novelanegra #newyork #detectiveart #collageartwork #kikoferiaart #popart #comicartist #comics
Enjoy this post?

Buy kikoferia a coffee