Thought for the Day: Christmas.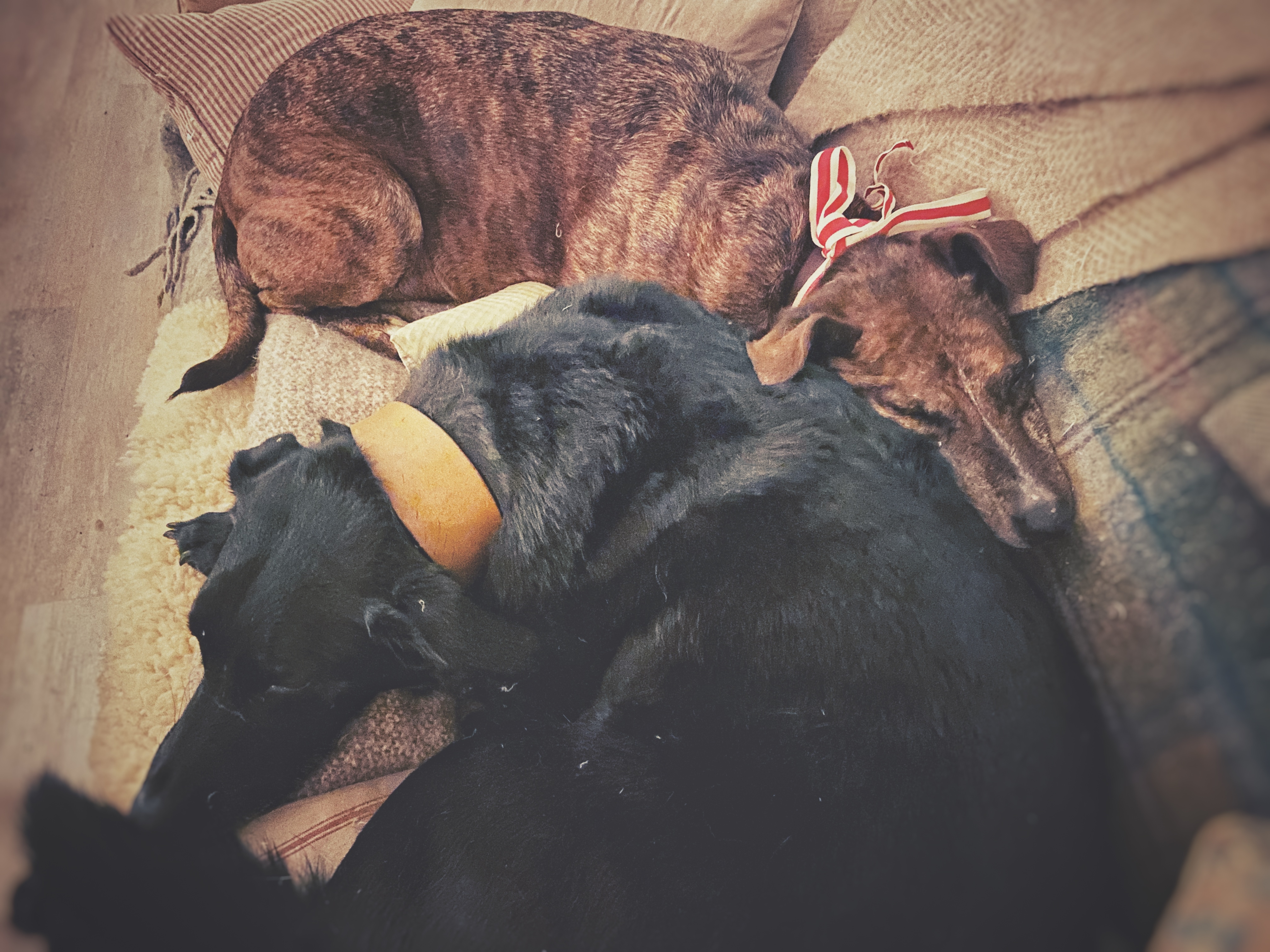 I was very lucky today. I had a gentle, happy, sunny Christmas. The bread sauce and the stuffing and the gravy got ten out of ten, the family were smiling and blithe, the horses looked ravishing and festive in the morning sun, and the dogs romped past the hills on our special post-lunch Christmas walk. (Darwin the Dog even went for a dip in the burn, like those hardy people who swim in the Serpentine each Christmas.)
I don't take that luck for granted. I know not everyone has it. I know that some of you will have had a sad day or a mad day. Some people will be missing their beloved ones who are no longer here. Some will be stuck in isolation, because of the pandemic. Some find that Christmas can touch off old wounds, so it feels like an emotional bomb has exploded.
I think of those people. If you are those people, I think: hold on. Hold on with everything you have, because there is always light after the darkest night. If you can find one thing of joy in each day, however small - a fleeting thought, a cherished memory, a fledgling hope - then your ship will not sink. You are not alone. There is always, always someone who understands. And if you hold out your hand, they will hold out theirs.
Enjoy this post?

Buy Tania Kindersley a coffee