Twitch Studio Beta macOS
Please note: This post contains affiliate links.
Still learning...
This morning I checked my notes from my first stream test, made some adjustments, and tried Twitch Studio Beta for macOS again. It was better. However, I have more notes from my test run today. If I can't share at a high enough resolution, I'll have to go to plan B or plan C!
There is a handy button labeled 'Re-Optimize Settings' in the Twitch Studio settings on the Stream tab. The application will run a few performance tests and check the quality of your Internet connection, and set all Stream options for you.
More updates soon!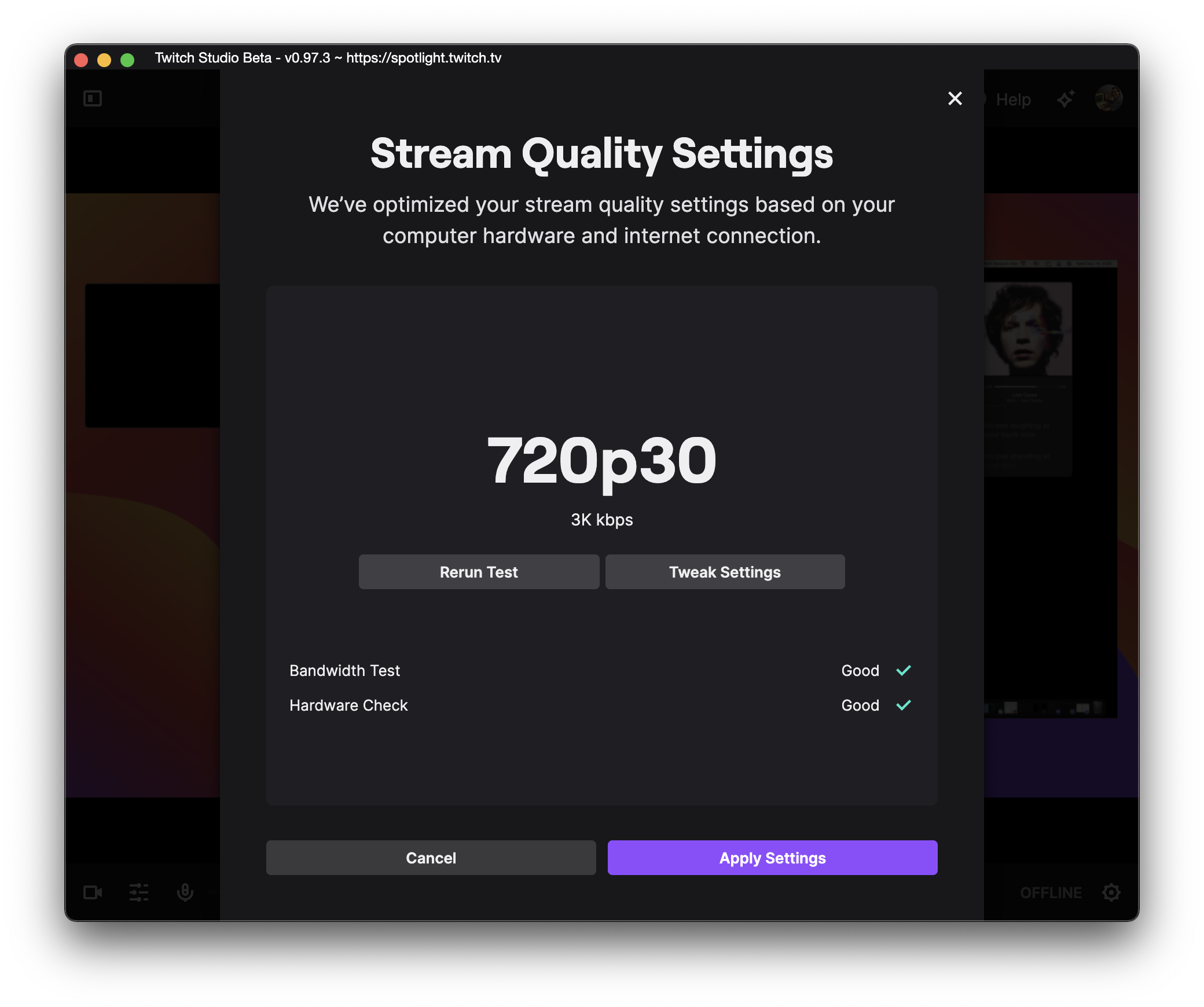 So far, I have learned.
For an iMac with 5K resolution, reduce it to 1280x720 HIDPI.

Disable notifications

Set wallpaper to a light color

Hide the Dock

Safari Browser

Hide Status Bar

Hide Favorites Bar

Place the second display for monitoring Twitch closer to the main camera.

For now, I am using my iPad mini as a second display with Sidecar
Enjoy this post?

Buy Kirby Shabaga a coffee