Behind the Scenes News Style Church Production
Our Church here in Huntsville is a Campus of a larger church that has been around for a very long time. There are often times where all the campus church's join together with the Main Campus for special occasions. This past Saturday was one such an occasion where it was our Senior Pastor's final Sabbath with us, he has been elected as Speaker / Director for a Television Ministry titled Breath of Life. So all the Campus's came together to bid the first family farewell. We could've easily just directed our online followers to the Main Campus Livestream but you know I can't do anything simple right? Here's a clip showing our Setup...
We used the Mother's room which is inclosed but has windows to see into the main sanctuary. This allowed us to setup in the corner and have the Sanctuary behind us in the shot. We used Ecamm to swap between our camera (1-camera on site) and the Main Church Livestream on YouTube as a Share-screen in Ecamm. We then had in StreamYard using Ecamm Virtual Camera and Loopback Virtual Mic. Then had another producer, Talik Taylor, off-site managing StreamYard for Go Live, Comments, and End Broadcast. Sony A6400 with a 28-70mm Sony Lens, M1 Mac Mini, 2 Screens (necessary), Focusrite USB Audio Interface w/ 2 Shure XLR Mics, and a LED Light. We had to keep moving the light around so we didn't catch the reflection of the light in the glass behind us. Charles Rogers was our producer on-site switching between Jennifer Patterson and I as hosts and the main video feed.
Here are some screenshots from the Broadcast, I think it turned out very Well!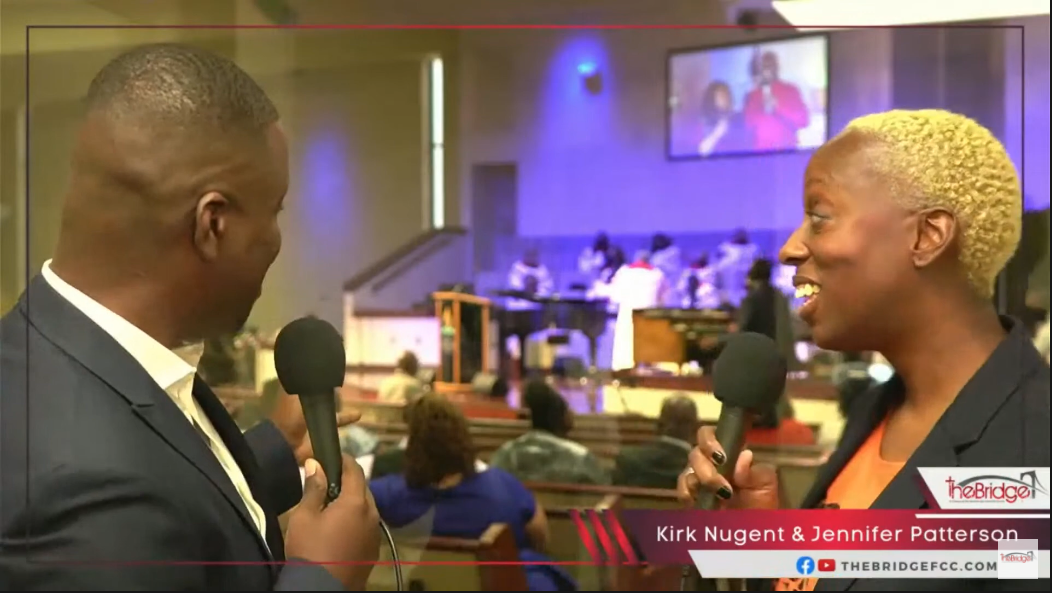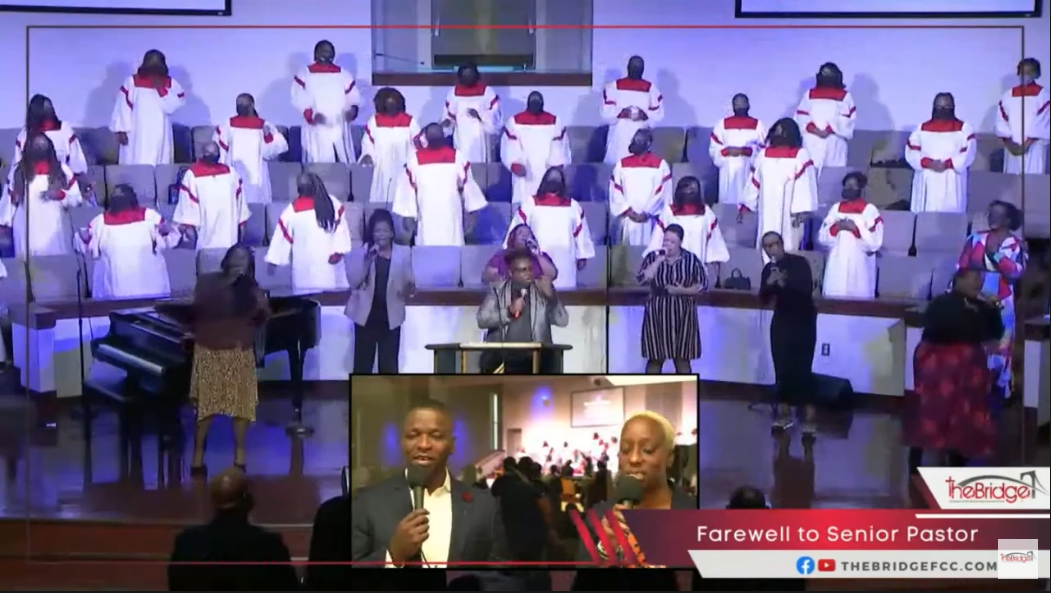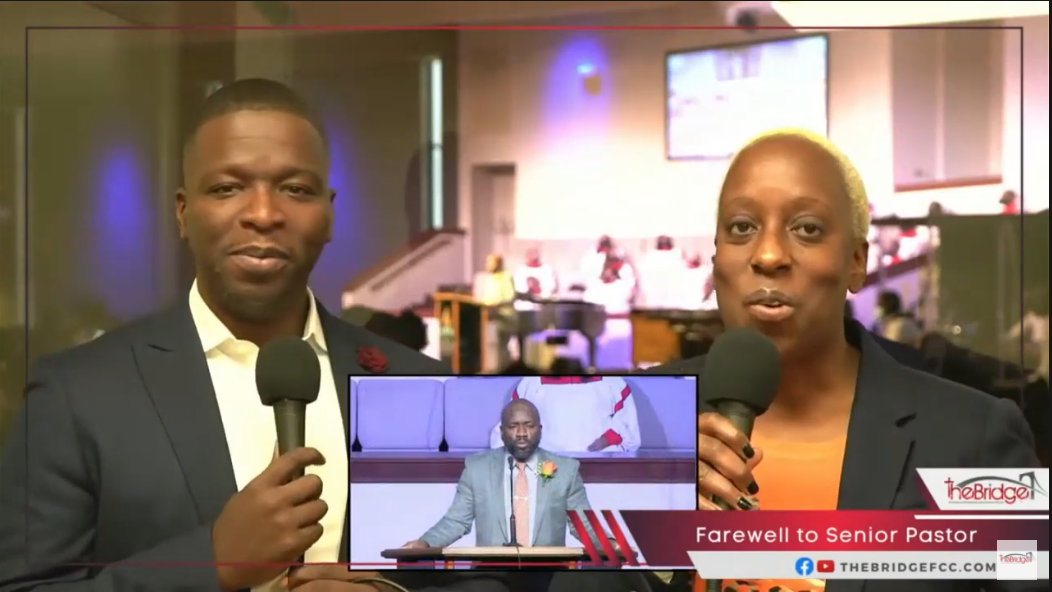 I share this post for you to think widely about the skills you are cultivating to manage your own shows and even shows for others. The feedback we received was excellent and one Pastor of a massive church reached out to setup a meeting because he sees this as a model for how he wants his Online Church service handled. No longer just streaming the service in the main sanctuary for those online but rather having a Curated experience for those online with hosts who will speak specifically to them. Can I share a secret? What this Pastor picked up on is exactly the reason I wanted to do this broadcast in this format. This is a blueprint for hybrid events and more be more specific hybrid church.
Let me know what you think in the Comments below.
Interested in learning about being a Remote producer? Join us on December 12th for the Remote Production Master Class. Get your tickets here - https://www.buymeacoffee.com/kirkrnugent/e/48808
Enjoy this post?

Buy Kirk Nugent a gadget