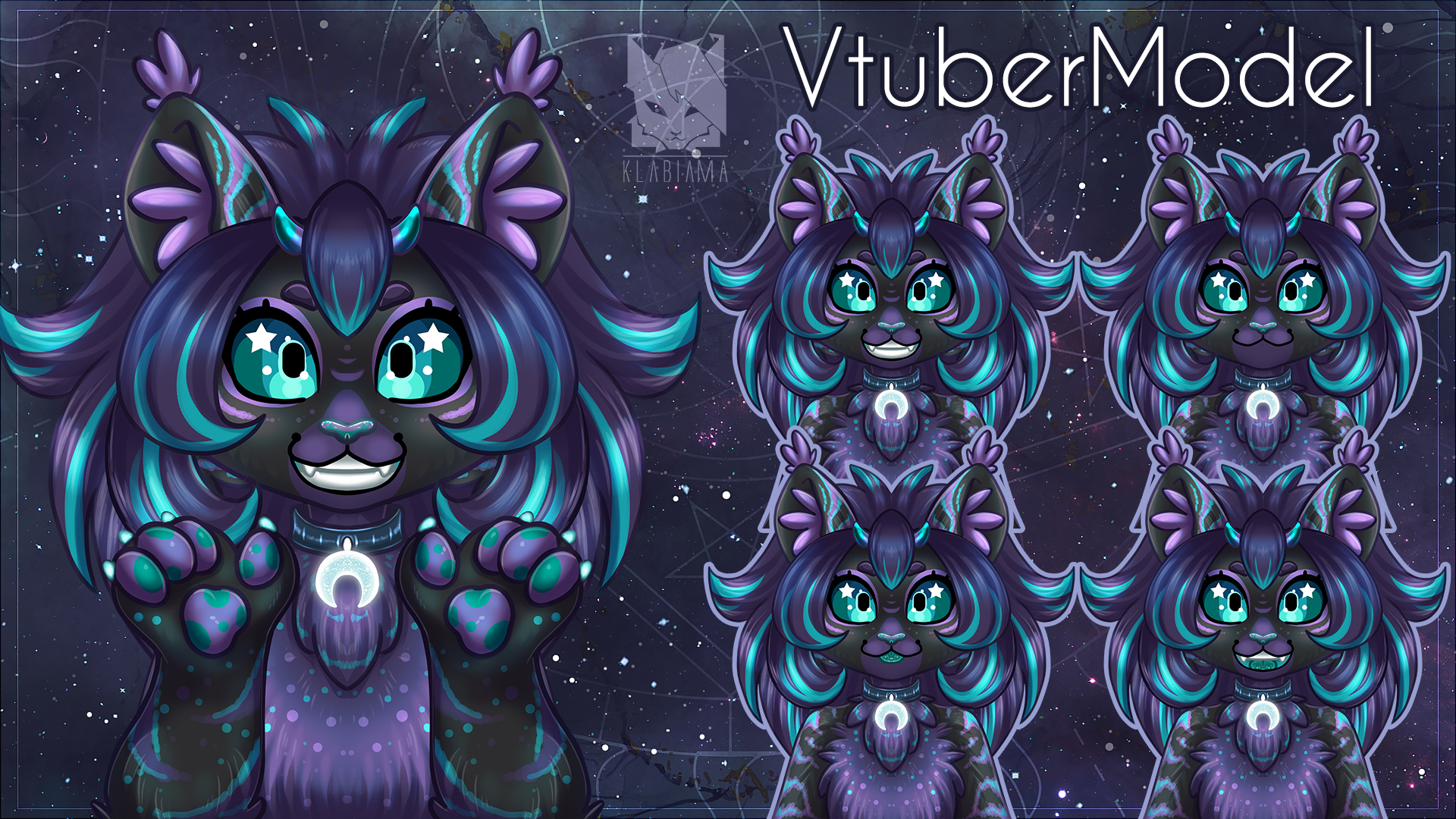 The new model is already available for download for all members to Buy Me a Coffee.
If you are a member of any level, you can get this model for free!🖤
The model has the ability to include a tail, emote with tongue out, and show paws.
This is a free-sale character, you can use him on streamers, videos, etc. without any restrictions.

The model has no purchase restrictions, it can be bought by anyone and as many times as you want.

You can make an Original Character based on this model.

You cannot resell the model. The authorship stays with me.