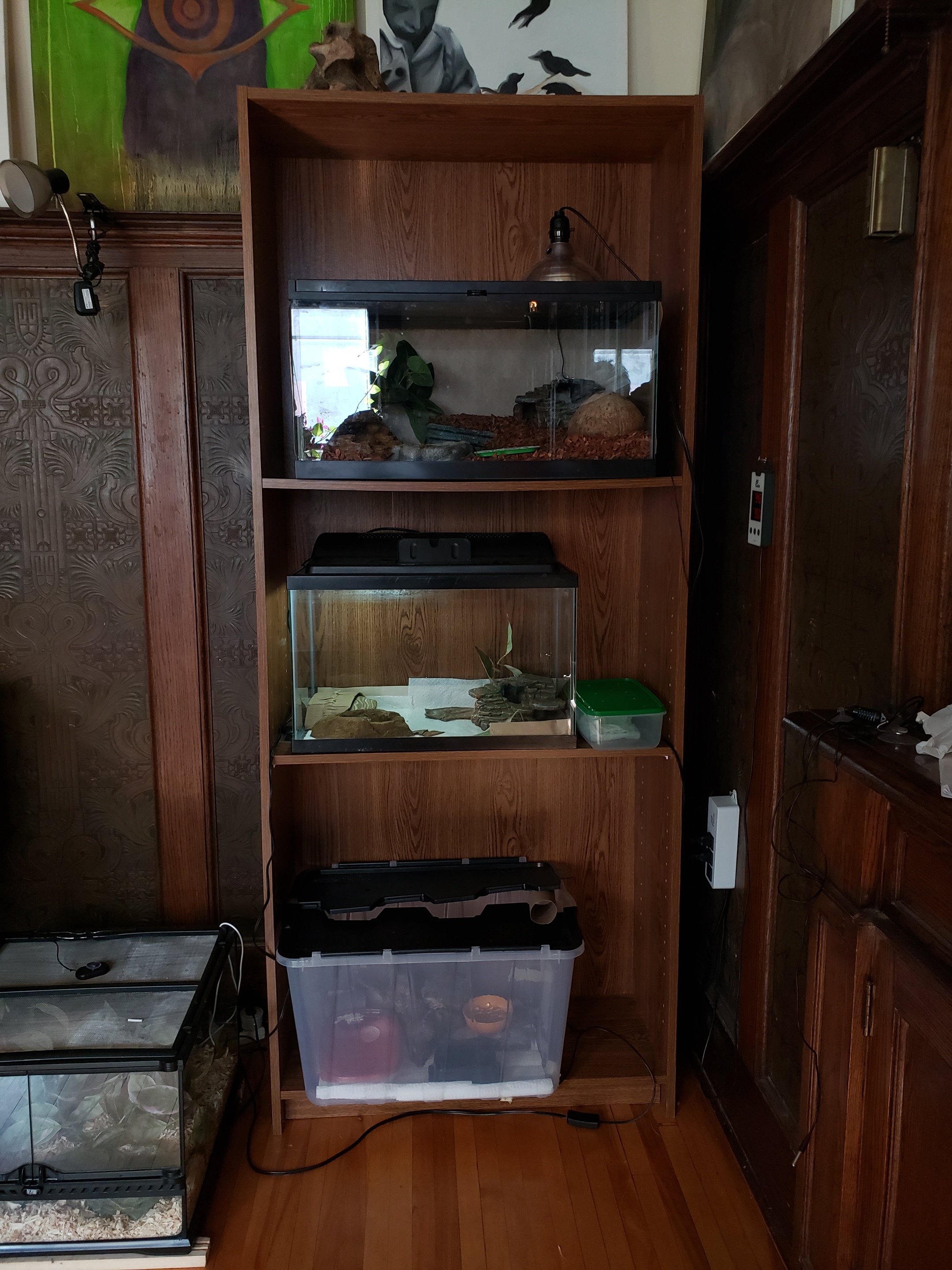 We were inspired by Jessica's Animal Friends to build this shelf and we are SO glad we were! We got this shelf for free on Craigslist a couple of months back with the idea of converting it into a multi-unit enclosure for our leopard gecko rescues. At the time, we only had three but we had two more on the way. I thought we'd at least be able to put their tanks on it while we waited to gather supplies and whatnot but, as you can see, that wasn't exactly feasible. We had to downgrade Big Bea into a 10 gallon tank temporarily because his big 20 gallon was maybe an in inch too wide. FRUSTRATING!
But we finally got it all together and are super happy with the outcome!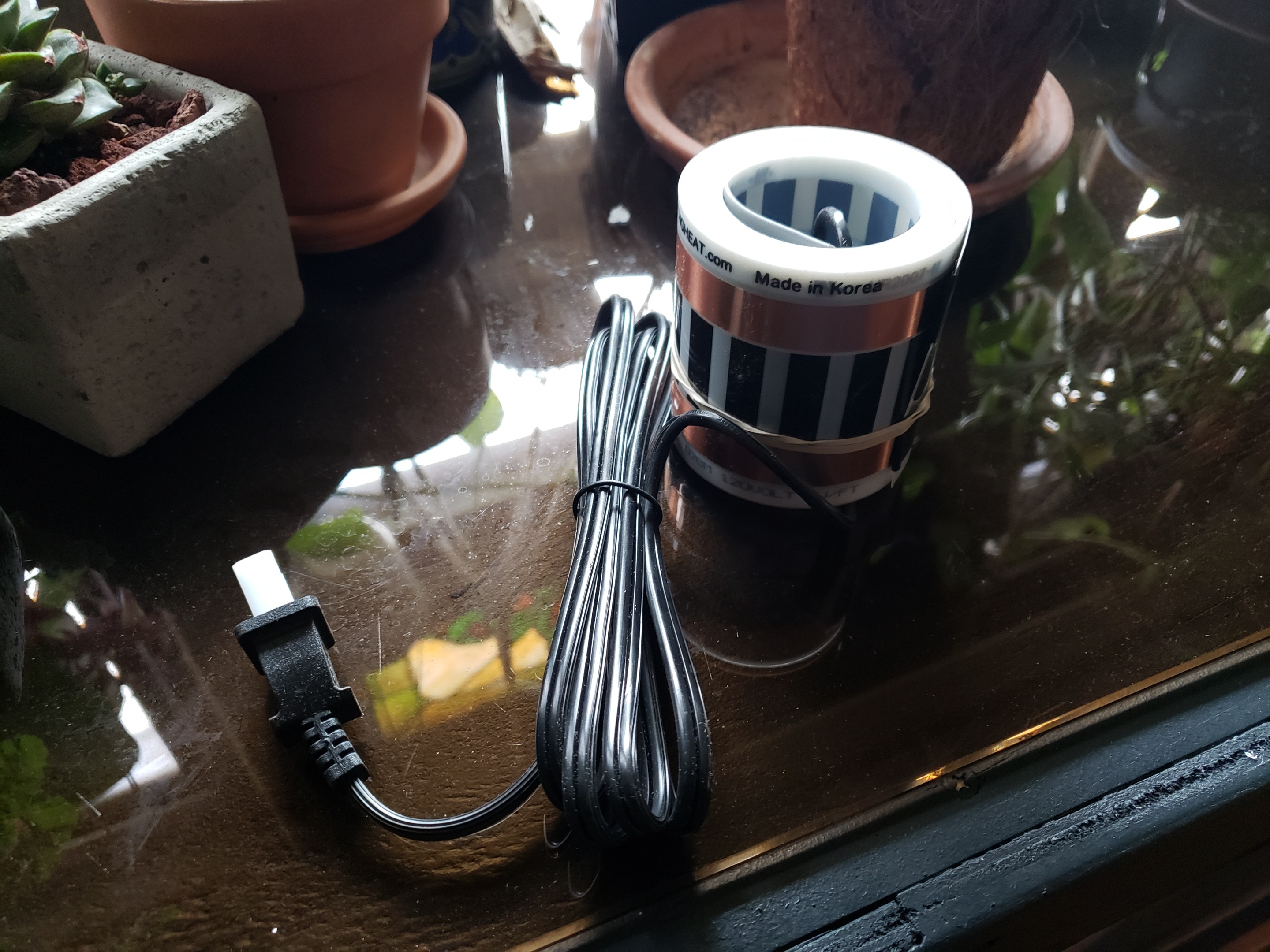 The heat tape was definitely the most expensive part. To get it to run through the whole shelf, we needed 30 feet of it 😬 we are grateful to Reptile Basics for selling customizable lengths that are already wired and ready to plug in!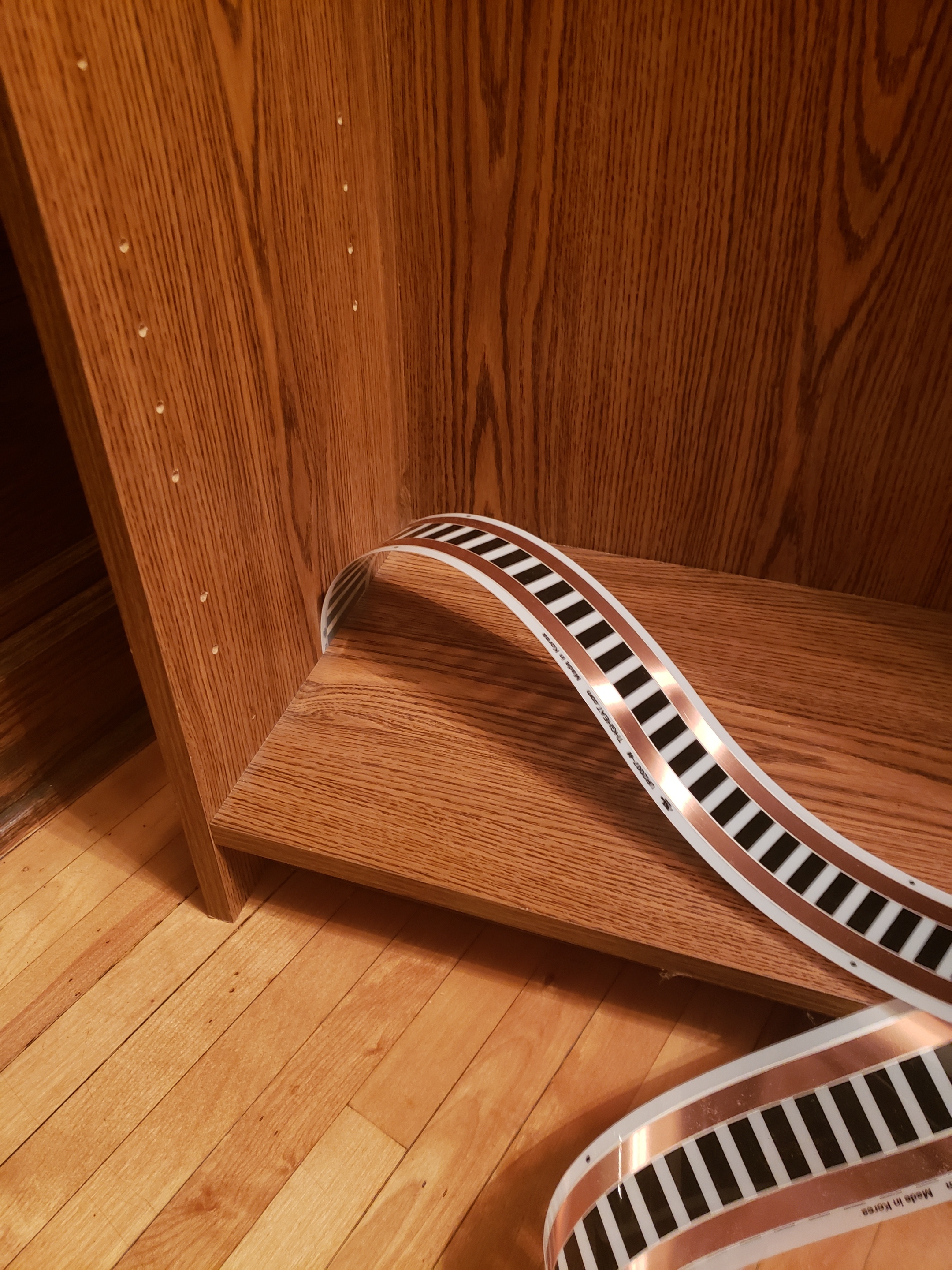 Since the shelf was already built and had 2 permanent shelves attached, we loosened a couple of screws to be able to feed the tape through, taping it to the underside of the shelf.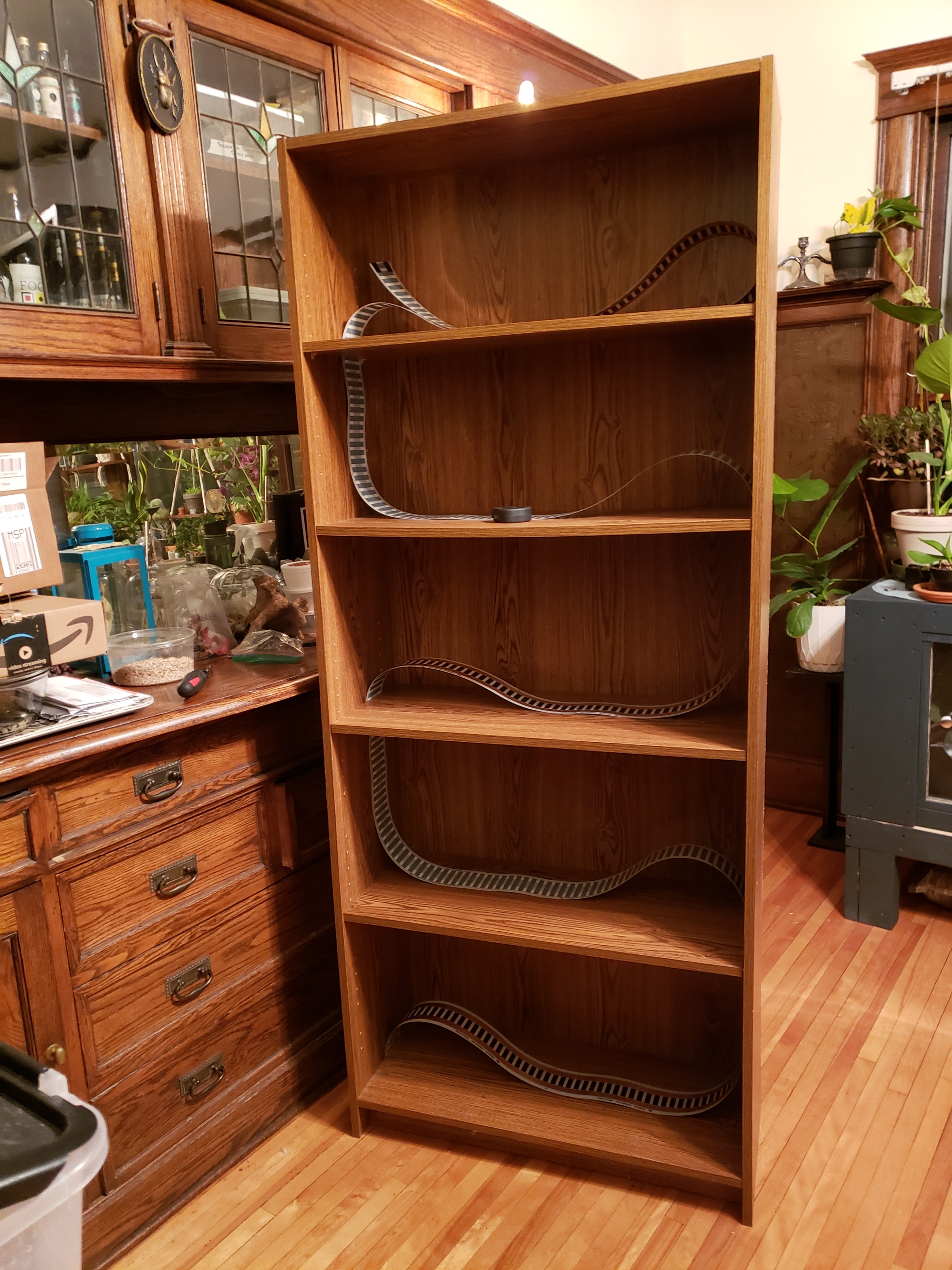 Then we were able to snake it back and forth up the whole height of the shelf. What was frustrating was that the middle shelf is permanently attached and this made it impossible to space each one equally. So the top 2 units are shorter than the bottom 3.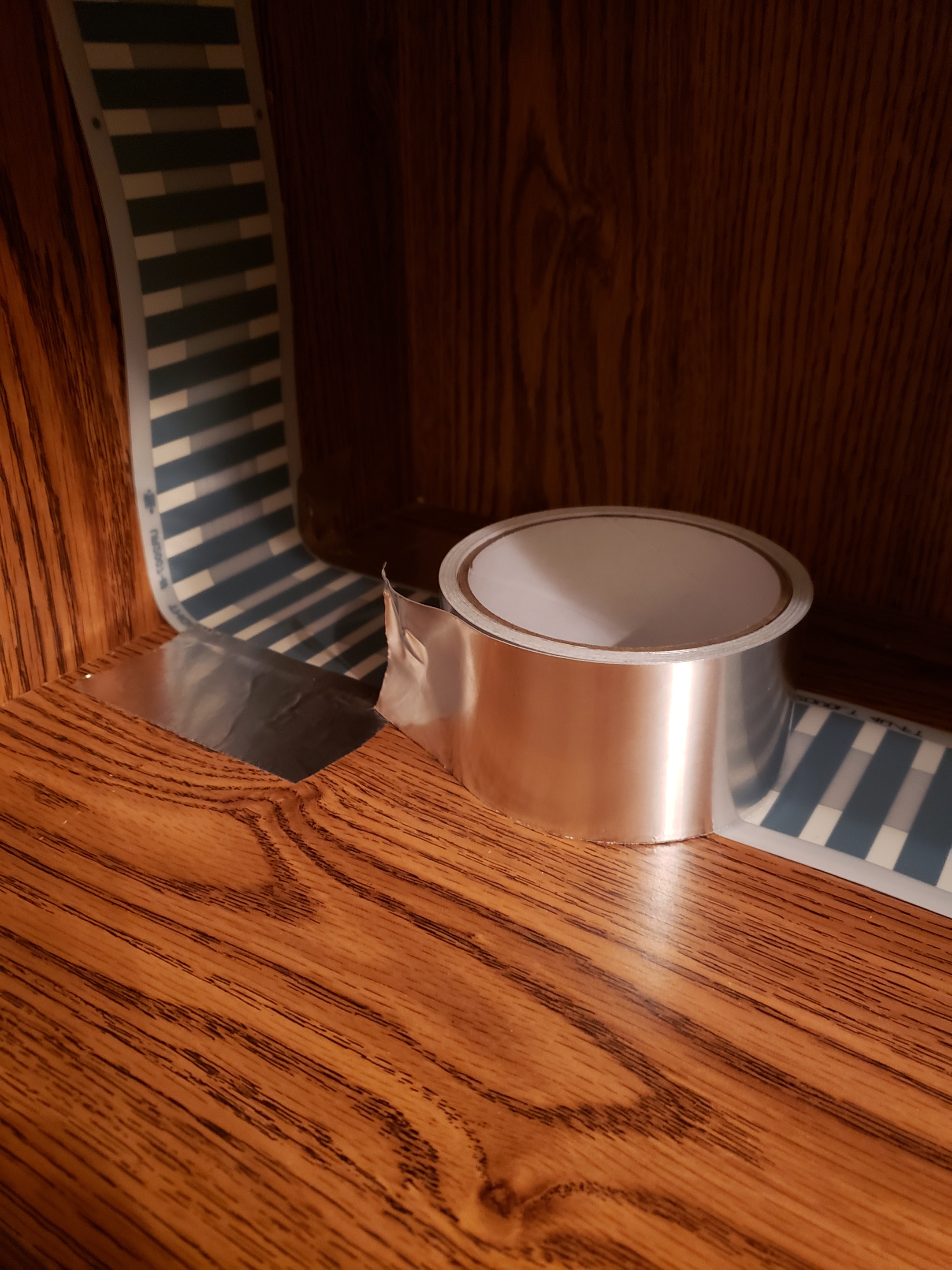 Then we used aluminum tape to secure all of the heat tape down. Once it was all secured, I screwed in all of the shelves on the sides and the back to keep them all in place. This made the heat tape nice and tight. It ain't goin anywhere!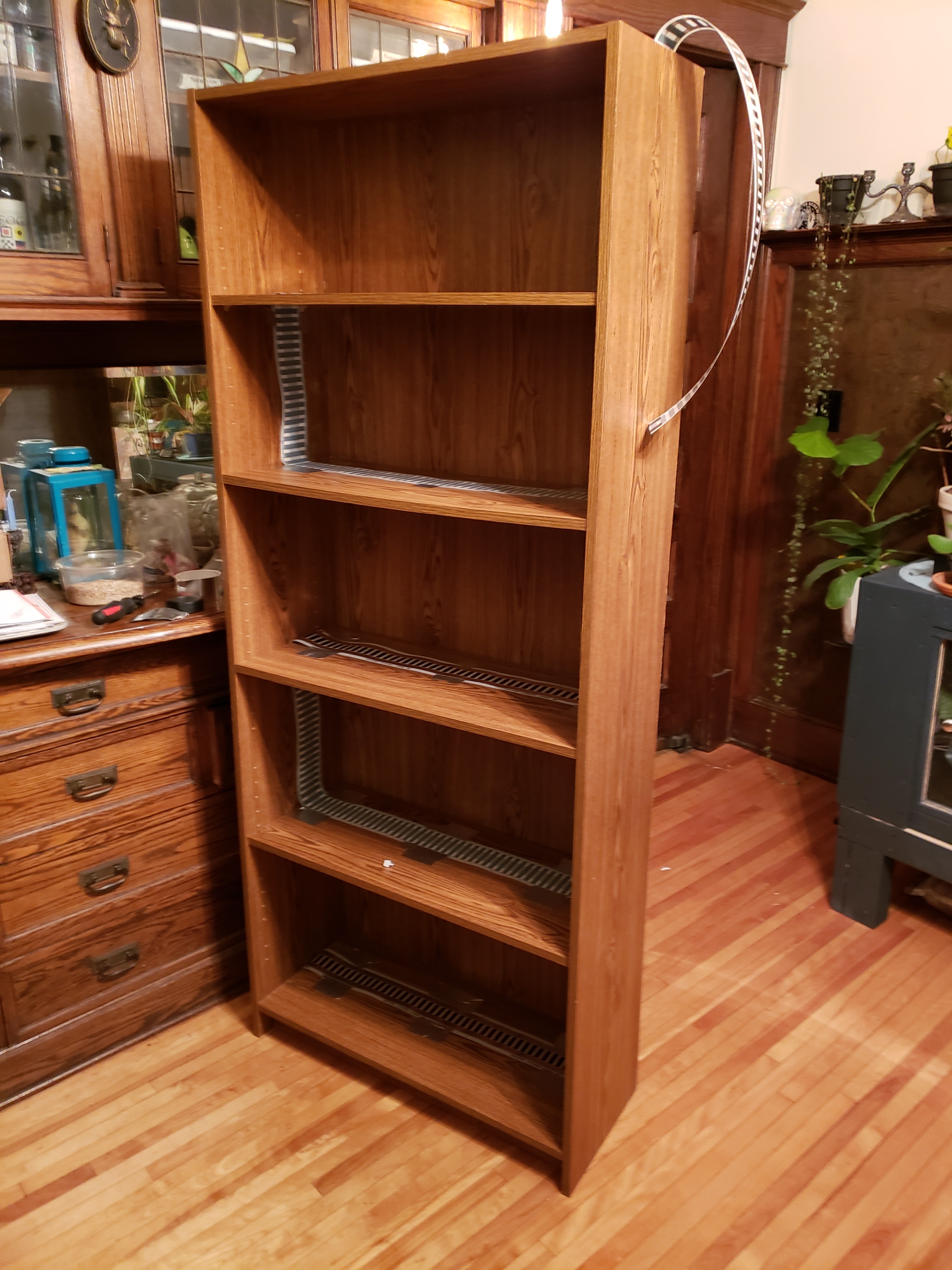 There was a few feet leftover and I taped it down to the top of the shelf to be able to put insect colonies on the top and give them some heat! I was pretty happy about that little addition. Once the heat tape was all secured, we covered all of it with NON ADHESIVE vinyl cabinet liner. This will allow for easy cleaning and really nice heat transference for the babies.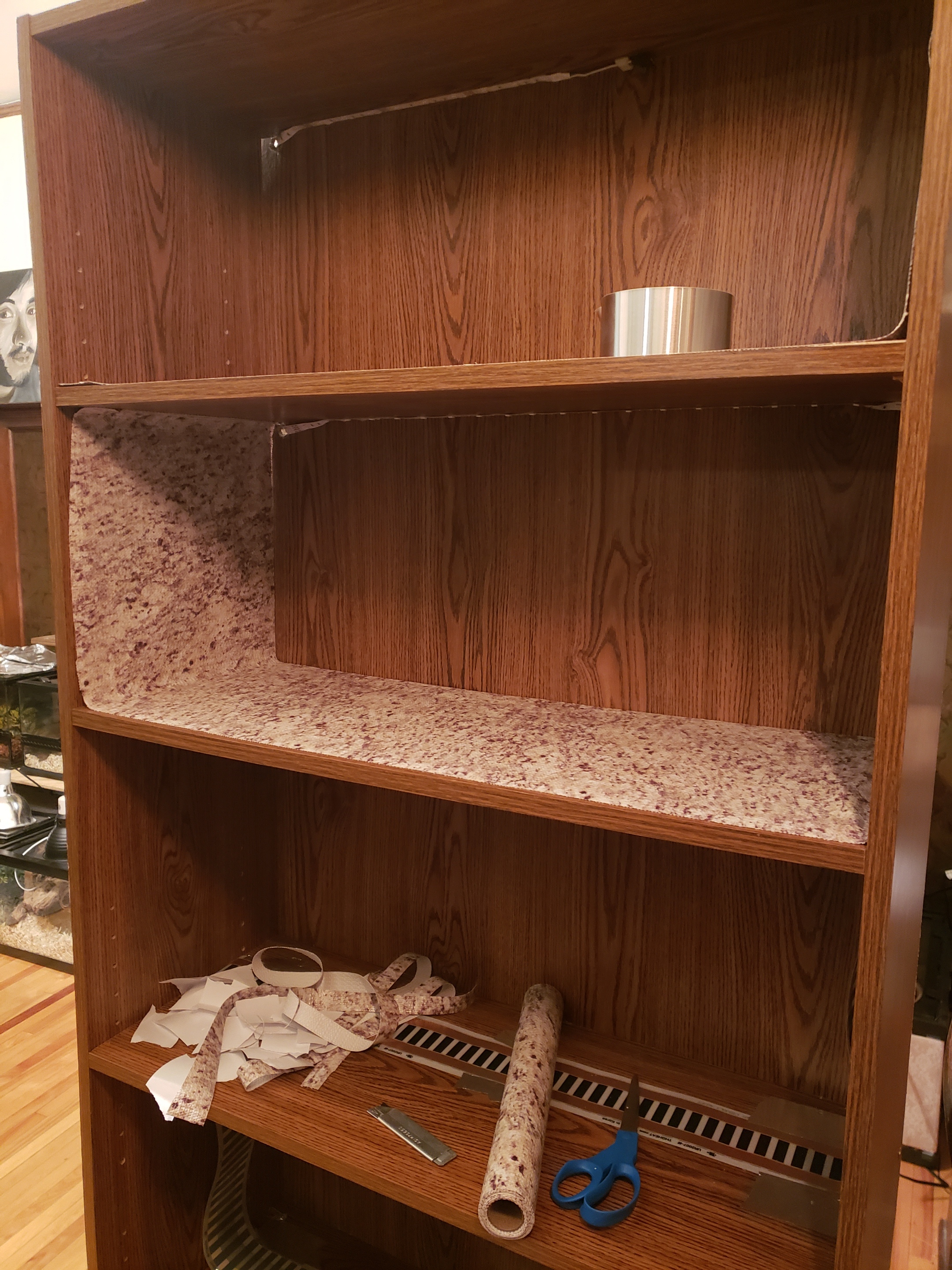 The most exciting part to me was the LED strip we ran across the top of each shelf. We drilled a hole in each of the top corners of each unit to feed the strip through and across, running it up the back to the next hole. We used a 16ft strip and it was EXACTLY enough, to the inch.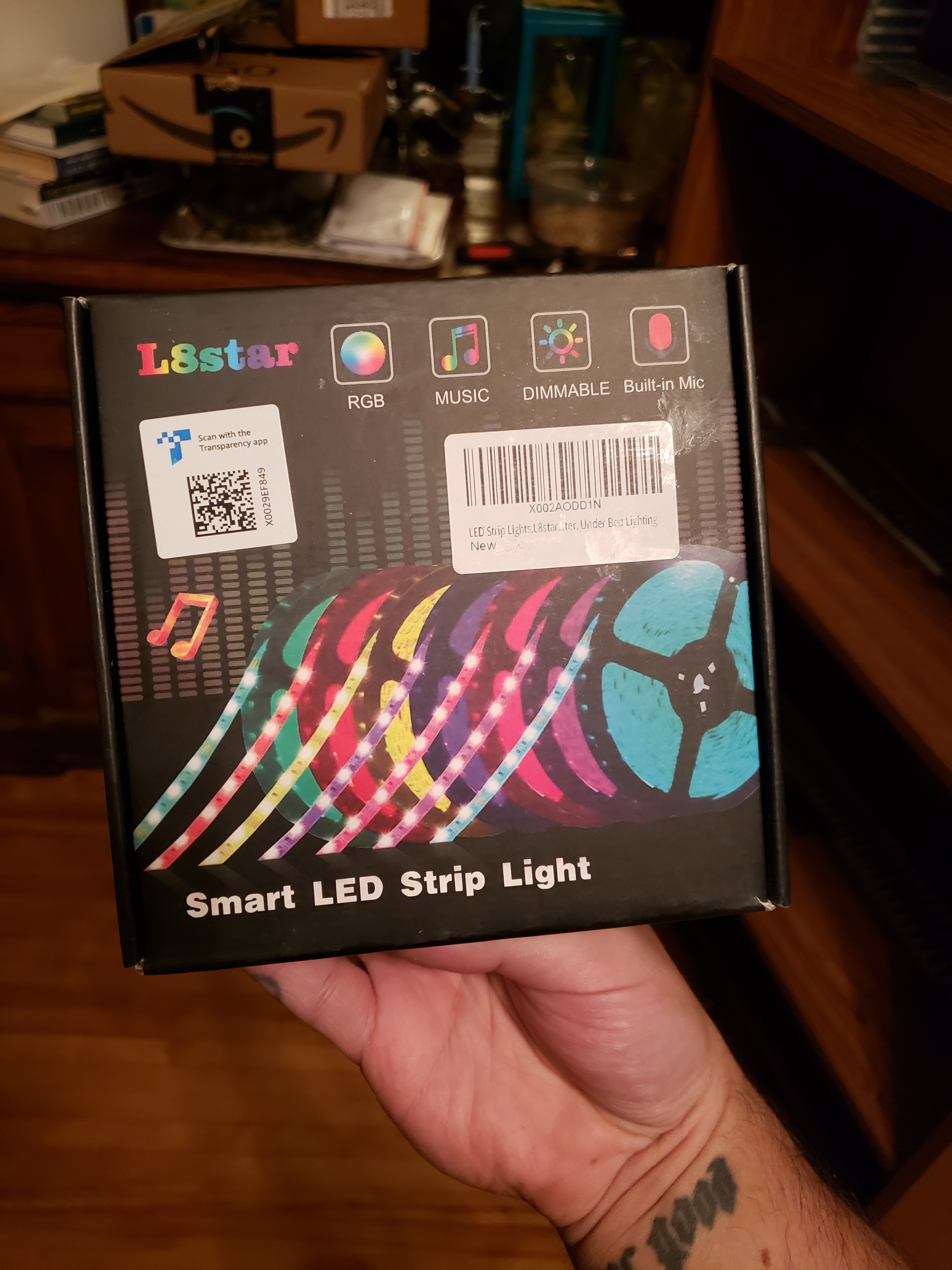 The best part about it is that it is controllable through an app, has endless color options (which we honestly won't use too much), and is able to be scheduled to turn on and off for day and night time!!
I unfortunately got very sidetracked with the next steps and didn't take pictures along the way. But we cut acrylic for the doors, glued acrylic hinges to them, and used turn buttons to keep them closed. It was an experiment for sure but it worked out FABULOUSLY! You can also see that we added rubber bumbers on the inside to keep the doors from falling in. Next, we added the thermostat through the top hole and attached the probe ON TOP of the vinyl. The geckos will have no access to it or any adhesive.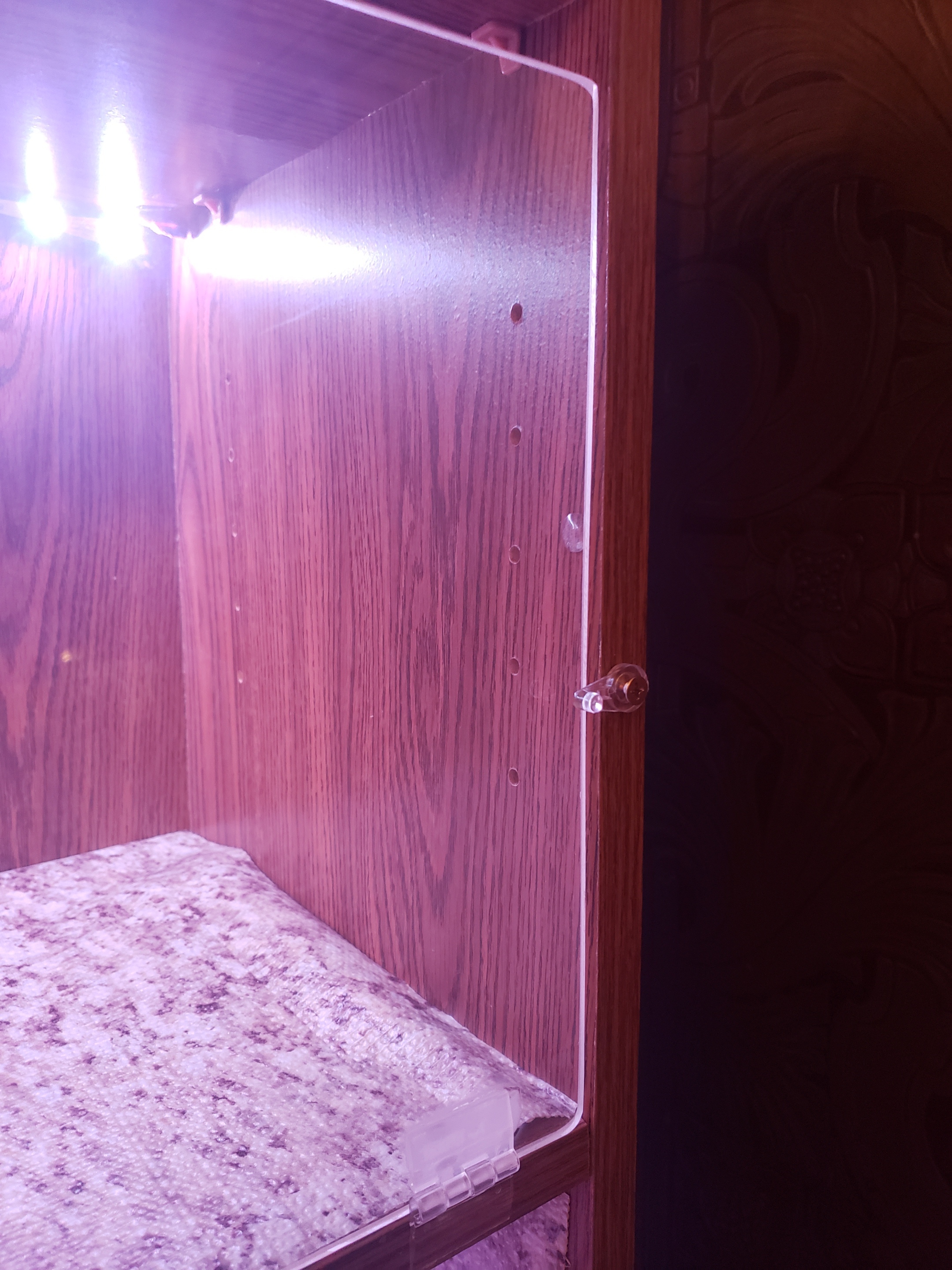 Then we added in all the babies!!! Their set up right now is decently bare but we will be adding more plants, hides, and climbs as we go. For now, it is working out VERY well and they have all enjoyed exploring their new homes.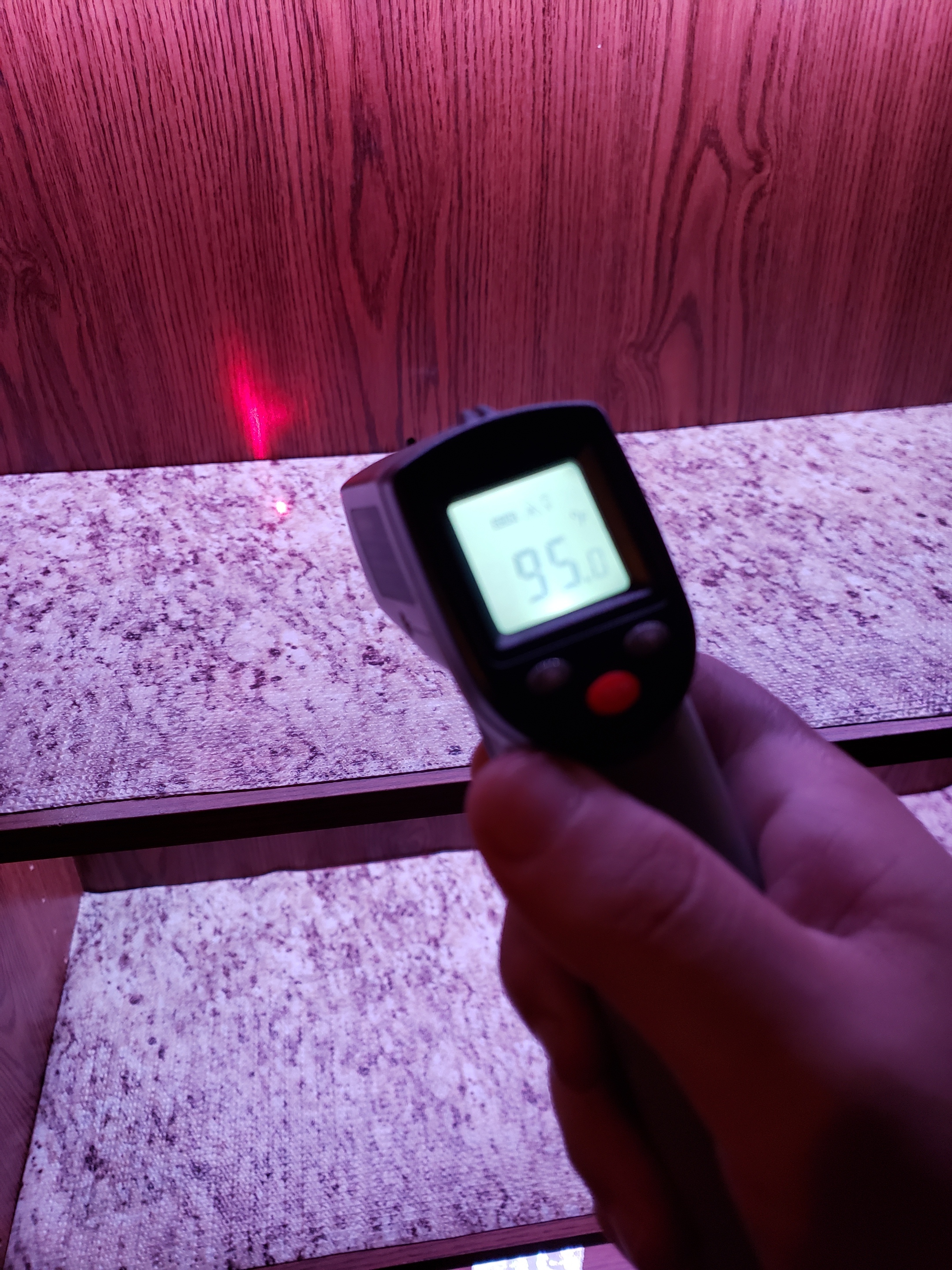 Check out our Instagram for more pics and to check out their enclosures as we progress! I want to thank Jessica's Animal Friends for the inspiration, this was a great project!!