My new 2-page article in the Wing Chun Illustrated Magazine
"Do you consider yourself a fighter or a martial artist? Modern or traditional? Sifu Hänel analyses different training methods of many of his teachers and programmes of unique learning and training blueprints developed over several decades."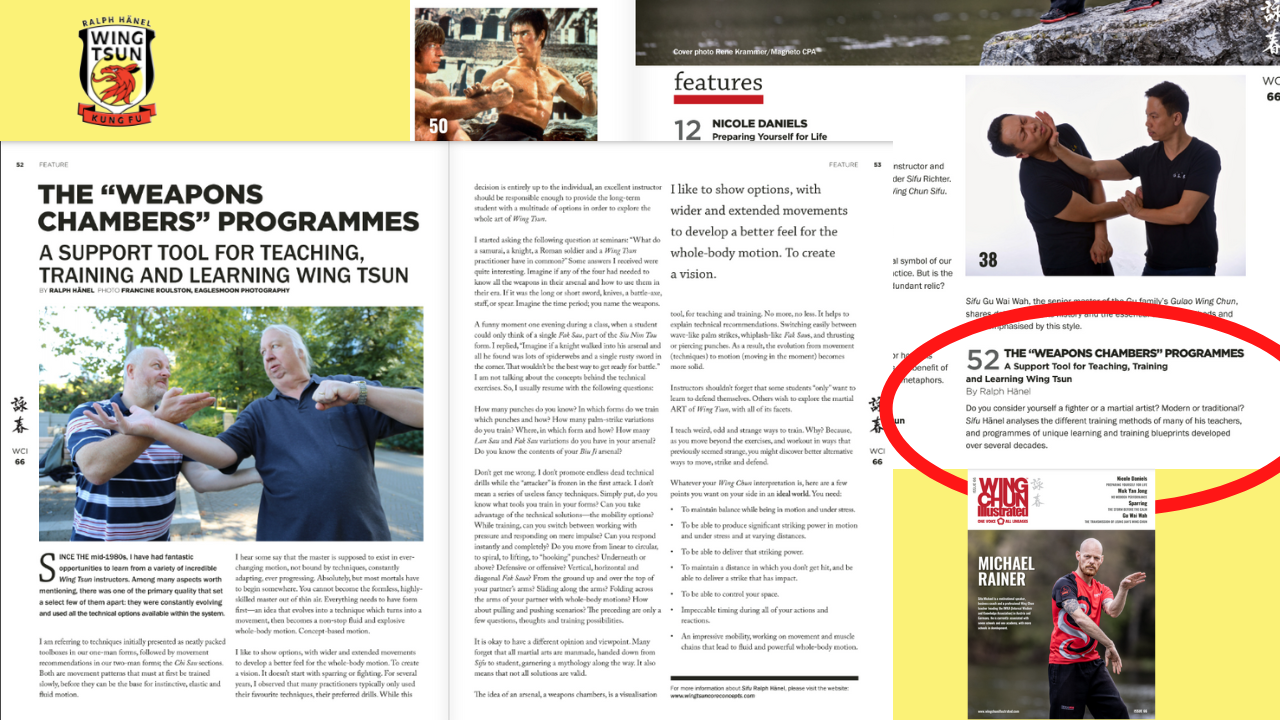 #wingtsun #kungfu #hänelwingtsun #daswingtsun #wingchun #magazine #wingchunillustrated
Enjoy this post?

Buy Ralph Hänel a coffee