Assistant for No Man's Sky - Update 1.29 🥳🎉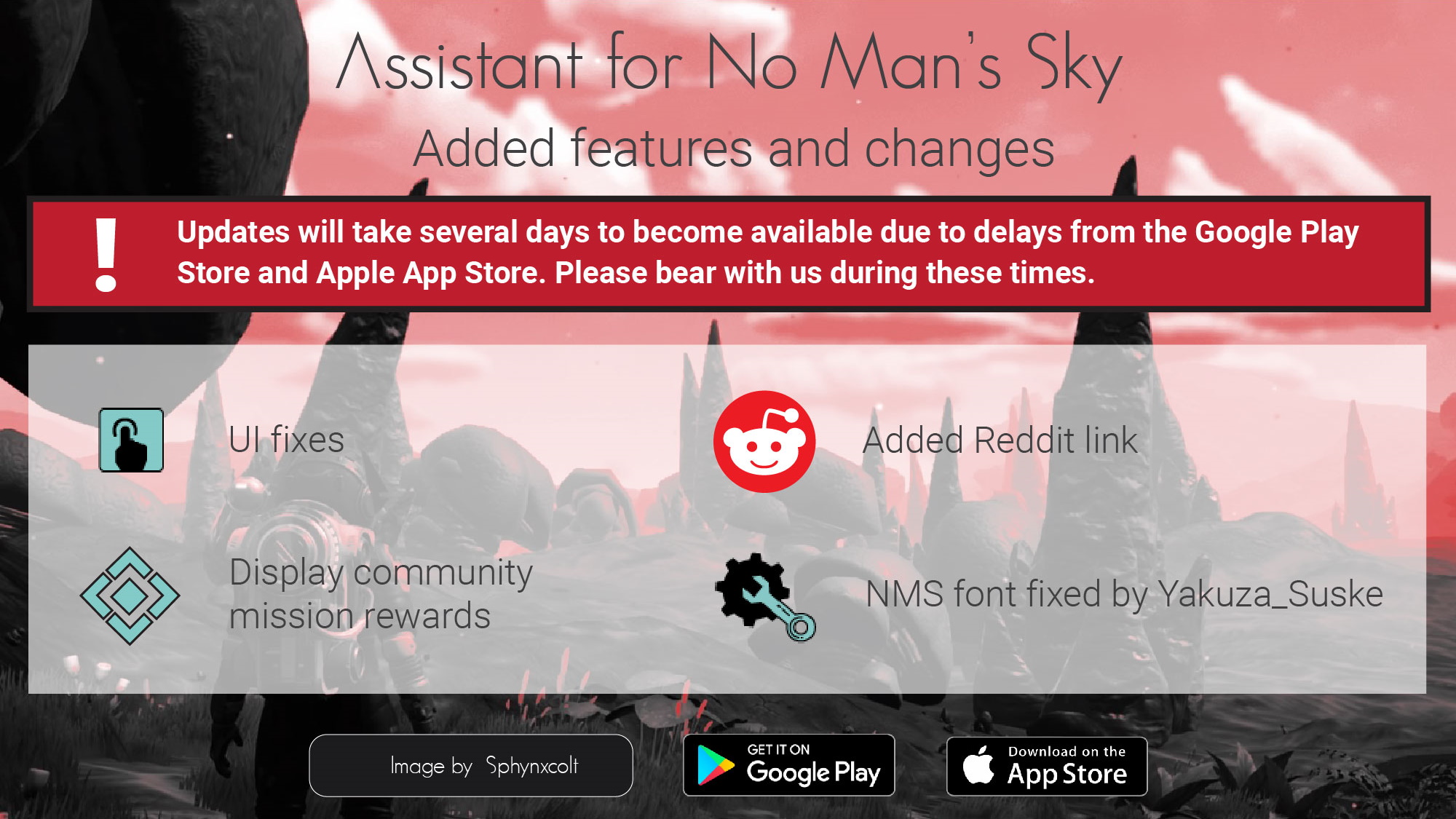 Hello everyone!
This week the update contains a really fun feature, that I thought was not possible. You can now see from within the Apps, what items will be available for purchase from the Quicksilver merchant after Community Research Mission has been completed. More details on what is new here https://nmsassistant.com/tools/what-is-new
Update delays
Due to Covid-19 affecting the App Stores, updates will be delayed. I have been told that it will take 7 days or longer for updates to become available. Hopefully it wont take that long, but in case it does, I have created a site that will host the Android versions of the App. So for those of you who know how to side-load APK files you can find the APKs here: https://apk.nmsassistant.com
Have a great weekend!! 😁
Android App: https://play.google.com/store/apps/details?id=com.kurtlourens.no_mans_sky_recipes
iOS App: https://apps.apple.com/us/app/assistant-for-no-mans-sky/id1480287625
Website: https://nmsassistant.com
Roadmap: https://trello.com/b/zbnaIiVF/public
Feedback: https://nmsassistant.com/tools/feedback
Twitter: https://twitter.com/AssistantNMS
Facebook: https://facebook.com/AssistantNMS
Instagram: https://instagram.com/AssistantNMS
Enjoy this post?

Buy AssistantApps a coffee