I expect to have the first of the podcasts up and running by the weekend. So very excited to have the amazing support of friends to get this going - and I think you'll be impressed!
We're raising funds to begin two great limited series Podcasts to begin in December of 2021. I've had some great requests to do some "infotaining" in the Podcast medium, and I'm eager to take on the creative challenge. Consider a modest contribution of just twenty dollars your full-time all-access ticket to both podcasts. If you are interested in screenwriting, cinema, creative arts, and sonic soundscapes, you'll find these projects amply rewarding.
Your contribution is your ticket. You'll be invited to all Miller Podcasts exclusively for their entire run. And, you'll be the first to know about show details and invited to any supporting VIP events we host. So rather than a donation, think of your contribution as a profoundly discounted ticket to two great Podcasts you can enjoy all year long. Join me on two journeys.
1.) The Screenwriter's Elevator: Tom Miller Podcast featuring special guests discussing all aspects of screenwriting, cinema, acting, tips & tricks, and how to get a buzz going and your work discovered.
2.) Earhole Candy: Tom Miller podcast featuring soundscapes and ear candy from the mind of Miller. You can expect only one thing: The unexpected! Dare you even put the headphones on? Sonic mashups, ambient soundscapes, special guests, collaborations, music, audioart, poetry, and more.
The money raised will be used to purchase hosting and field recording gear to record guests and be able to do remote recording. The first shows to begin December 1, 2021.
Hosting will be with Buzzsprout. The gear is the Rode RODEcaster Pro Dual Pod/Mic Dual Podcasting Bundle which will allow for remote guests and field recordings out of studio.
That's what's coming, and I hope you'll help with a few "cups of coffee". And I hope you'll listen and tell other people. I expect to have the first episodes of each Podcast in the can and ready to serve by December 1, 2021. Our first two guests for The Screenwriter's Elevator are already booked.
ABOUT TOM MILLER:
Tom Miller is a playwright, screenwriter, performance artist, musician, director, sound designer, actor, painter, and host of the longest running continuous live variety show in America, The Tom Miller Show. Tom holds a BA in Theatre from the University of Florida and an MFA in Screenwriting from the David Lynch MFA Screenwriter's Program at Maharishi University of Management in Fairfield, Iowa. Tom has extensive training and experience in creative writing, script analysis, and writing for stage, television, and cinema. His screenplay, Elmer's Saucer, is currently in a Hollywood development deal. Miller is also a creative consultant and PA/DA for Mirador Studios, and a writing judge for NYCMidnight. For more about Tom: https://millerworks.journoportfolio.com/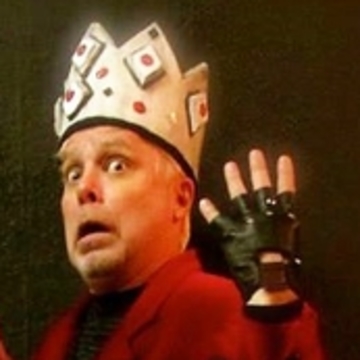 https://fundrazr.com/11tqFc?ref=ab_f6i9j5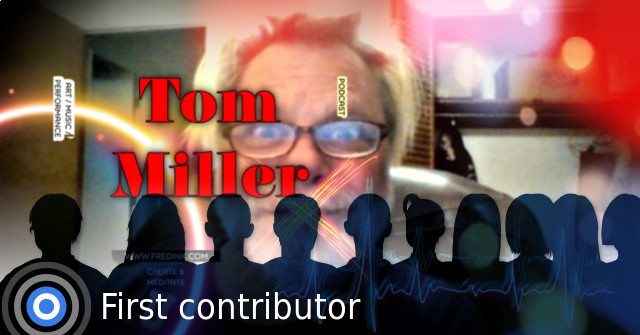 Bill Perry Contributed $20