Purpose
Why am I here?
What was I created to accomplish?
How will God be glorified in my life?
These questions are far from uncommon. In fact, I believe the question of purpose may be the most asked question known to humanity. It makes sense. We desire lives of meaning and fulfillment. We want to live with purpose! Vine's Dictionary defines purpose as to will or wish; a deliberate intention. It is also defined as setting forth an opinion. Believer or unbeliever, business leader or ministry leader - no matter one's walk of life, we are all in search of purpose.
There has been a widespread push within the Body of Christ to know the why behind our personal creation. After all, everything God does is for a specific and strategic reason - including forming you and me. As His children, knowing why we want to identify our purpose is just as important as understanding God's intention for our being. Admittedly, I got sucked into trying to find my purpose. I phrase it this way because after searching my heart, it was clear that my motives were not pure. My quest was not rooted in glorifying God. I wanted to be sure that LaQuita was happy and flourishing and prosperous. Immaturity led me to believe that I was truly attempting to please God. I wasn't.
Now, hear me out. I do believe that understanding your purpose is the key to a life of fulfillment. However, before any personal satisfaction or advancement is considered, the motive should be to live out God's designed will for our lives. Consider those before us. Paul's Damascus Road experience catapulted him into an on-fire life of preaching and church planting. It also caused him to be subjected to persecution. The will of God positioned Esther in King Xerxes palace. The reason for her placement also required her to fast, pray, and be a voice for her people at the risk of costing her life. I am definitely not saying purpose is always a life or death situation, but it does require that we die to self. True purpose reaches beyond personal benefits. When lived out in God's prescribed context, purpose blesses others and glorifies God.
Before I formed you in the womb, I knew you; before you were born I sanctified you; I ordained you a prophet to the nations. (Jeremiah 1:5)
But the very hairs of your head are all numbered. Do not fear; therefore, you are of more value than many sparrows. (Luke 12:7)
Before we were formed, our purposes were known. According to Jesus, every hair on our heads is numbered. Surely, our lives count for something too! The late Dr. Myles Munroe said, "God never starts a thing until He finishes it," meaning the Lord's full intention for our days is mapped out in the heavenlies before our first breath was breathed. We are not here as the result of our parents' slip up or to drudge through a haphazard existence. God had a plan; He has a purpose. Therefore, in Christ, our lives have purpose. What is that purpose, you ask?
First and foremost, we are here to bring glory to the Lord God Almighty. He is worthy! Secondly, we are to spread the Gospel by being His hands, feets, and mouthpieces in the earth. Everything else unfolds from these most basic points of purpose. There are layers to your life's meaning! Each new season and role unlocks another layer of who it is you are called to be.
To my parents, I am purposed to be a godly daughter who honors them.
As a wife to my husband, I am to be virtuous and respectful.
My purpose as it relates to my children is to be an example of what it means to live a life of admiration unto the Lord.
As a follower of Jesus, I am purposed to obediently walk in God's will for my life and teach others to do the same.
Sometimes I drop the ball. Oops! Truth be told, there are days when I have to fight to be who I am called to be. But you know what? Every single day is worth it. I know who I am, because the Lord revealed who it is that He created me to be. My fulfillment comes not from being perfect but from knowing that God is pleased in my faithful obedience to honor Him daily with my life.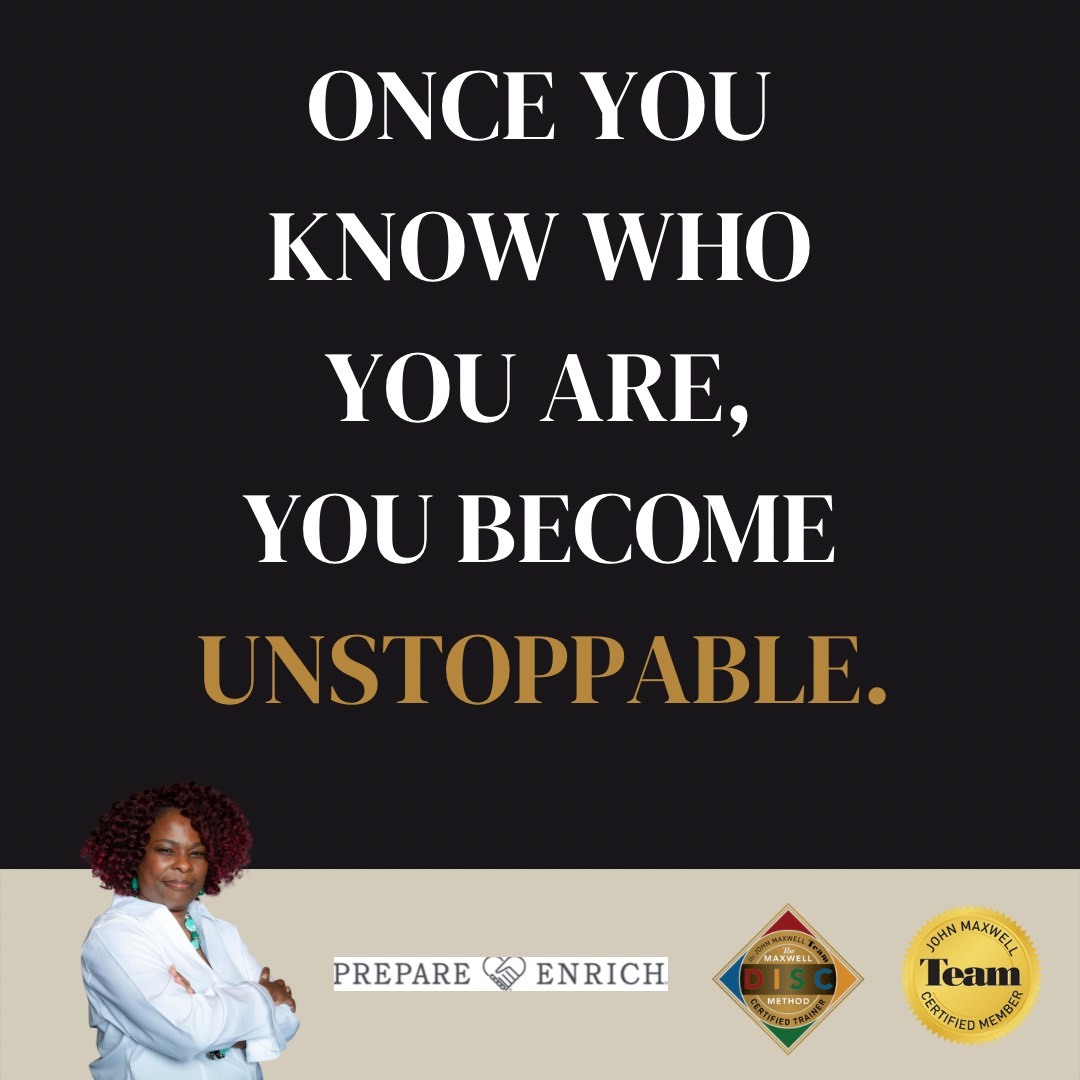 Enjoy this post?

Buy laquitastoolbox a coffee