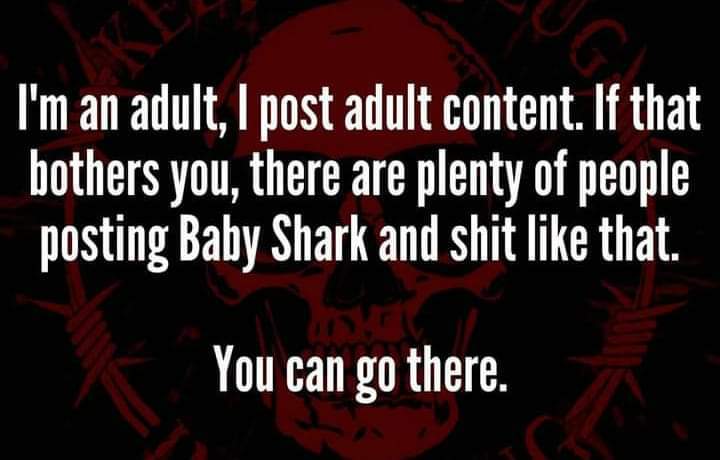 I am from NJ originally, I cuss like a sailor and call it like I see it.
I speak with colorful language on topics involving coaching, psychology, science, the occult, sex and other adult content, psychedelics and their clinical applications, nature based religions, diversity, culture and so on. We are 100% BIPOC and LGBTQIA+ inclusive. This is a safe space for like minded humans. ZERO TOLERANCE ON BIGOTRY AND HATE.
Please, if you are feeling called to share something that could potentially trigger someone else, use Trigger Warnings. Trauma is NOT a joke and as a survivor of abuse I don't play well with individuals that are NOT sensitive to other people's wounds.
Thank you for understanding and if you're still in, welcome to the madhouse. I like pretty things and the word Fuck. I speak my heart in memes and music when I can't find my own words. I'll share a song or a meme that sums up what I'm struggling to express. I will ALWAYS stand up with marginalized folx. I love people of every color, gender expression, sexual prefence, religion, and culture that are about positive forward growth, kindness, compassion, and personal development. If you share my love for all things occult, quirky, woo, coaching and science? I want you in my life!