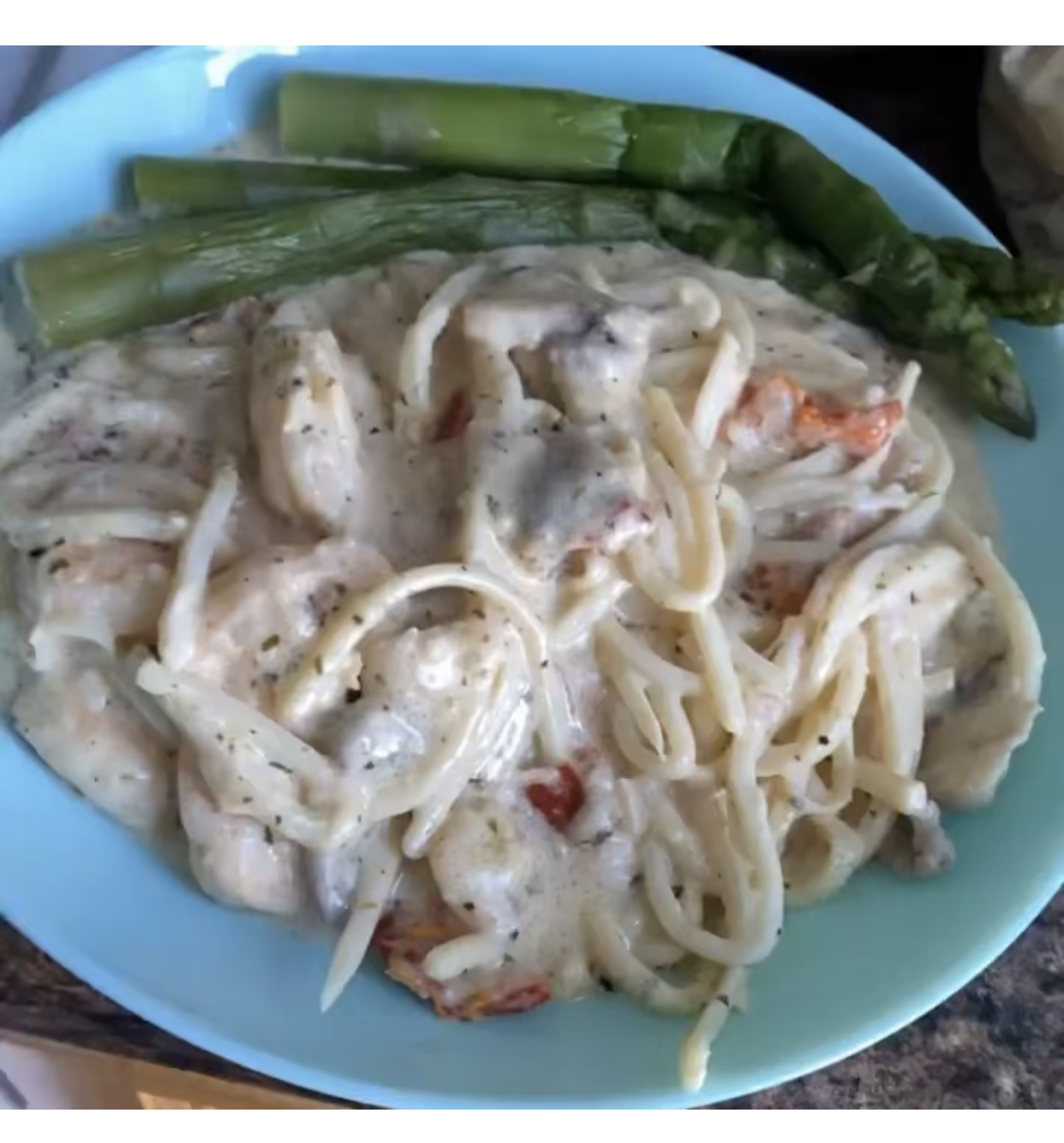 This recipe is incredibly easy, super fast to make and will leave you feel full and happy 😊
What you need:
Sun-dried Tomato

Olive Oil

Italian Blend Seasoning

Garlic Powder

Onion Powder

Creole seasoning

Minced Garlic

Minced Onion

Heavy Cream

Cream Cheese

Parmesan Cheese

Chicken Broth

Crushed Red Pepper

Mushrooms

Basil
Directions
Bring water to boil add a pinch of salt and add Palmini Noodles. Boil for 2-3 Minutes to soften texture and remove immediately and set aside.

Sauté your minced garlic, onion, sun-dried tomatoes and mushrooms in a large skillet with olive oil for one minute. Sprinkle some salt , pepper , Italian seasoning and crushed red pepper, Garlic powder, Onion powder and creole seasoning.

Add Heavy Cream and Chicken broth to the skillet and bring to a simmer. If the sauce is too thick add some water. Taste and add more seasoning if needed.

Remove skillet from the heat and stir in your Palmini noodles or pasta substitute & Cooked protein of preference.
If you try it, Tag me on instagram! www.instagram.com/ketothicck