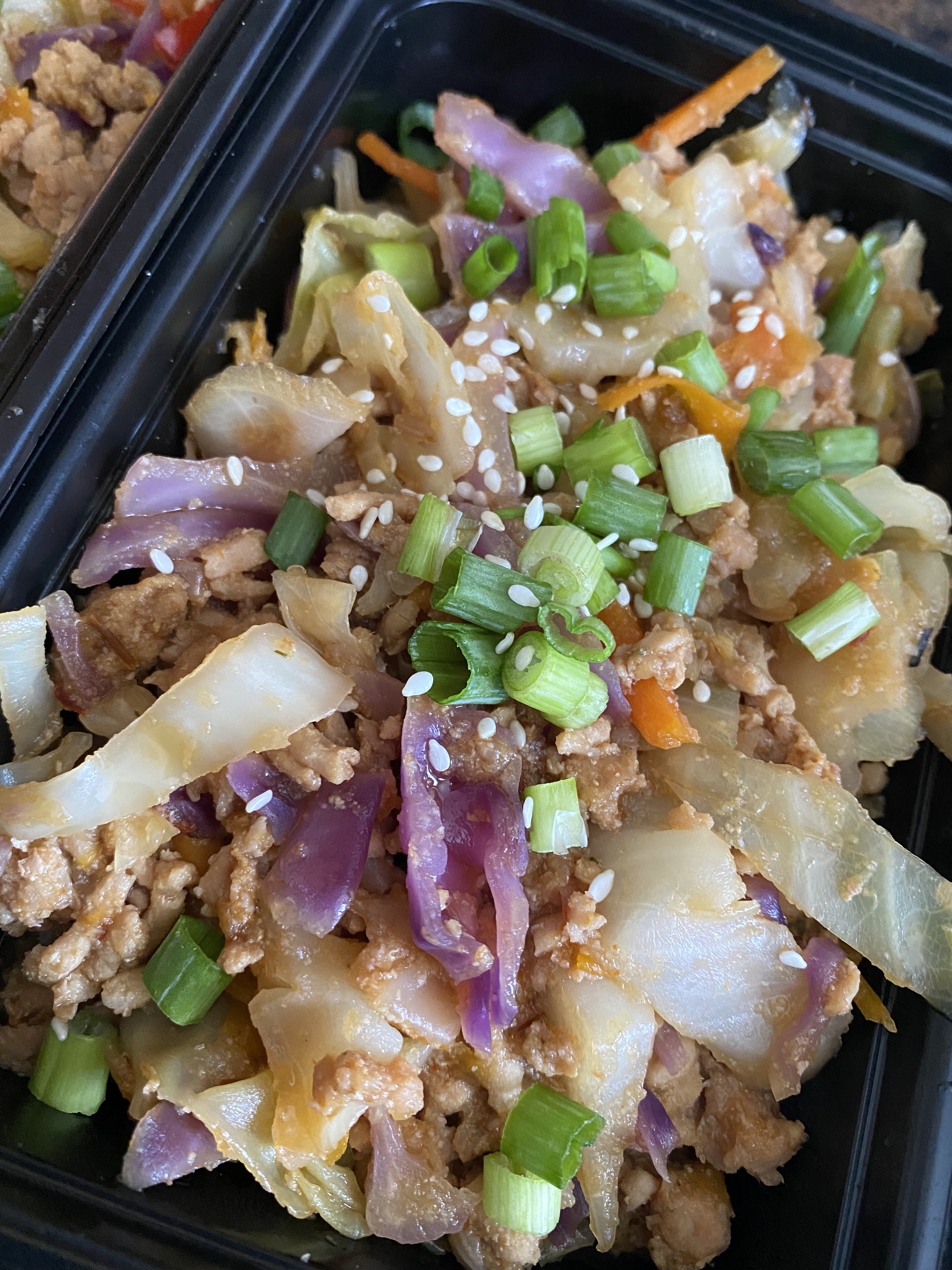 This recipe is low- carb, so easy to make && most of important delicious!! I usually eat the same keto food over and over because its easy, but I decided to switch is up and try out a new recipe for you all.
This is a delicious alternative to the classic egg roll without the carbs!
Ingredients:
Ground Sausage of Choice (use meat with high fat content)

coleslaw mix // red and green cabbage and carrots

Ginger

Liquid Aminos

Garlic

Green Onions

Sriracha or Chilli Garlic Sauce

Chicken Broth

Ghee or Coconut Oil

Sesame Oil

Red Pepper

Onions

Optional: Egg
The prep time for this is about 5 minutes with a 15 minute cook time in total.
Step One:
Heat your skillet over medium high heat. Cook your ground meat in the pan, and break it up as it cooks.
Step 2:
Once meat is cooked add liquid amino's and chicken broth. Now you can add your spices like minced garlic, ginger and whatever spicy element you prefer I sometimes add Sriracha or chilli garlic sauce.
Step 3:
Now you can add in the coleslaw mix or the cut up veggies: red and green cabbage, red pepper and onions. Don't be afraid to add extra carrots or cabbage. For softer cabbage cook until it's begun to wilt. For crunchier cabbage add to pot and then immediately remove from heat.
Step 4:
Serve in a bowl, now add your favorite toppings. I added sesame seeds, green onions, a drizzle of sesame oil and spicy mayo.

This recipe can be stored it also reheat really well. It's also one of those recipes that actually do taste better the next day because the sauces' flavors have time to marinate within the food. You can definitely make this recipe ahead of time just to make sure that you stored in an airtight container inside the fridge.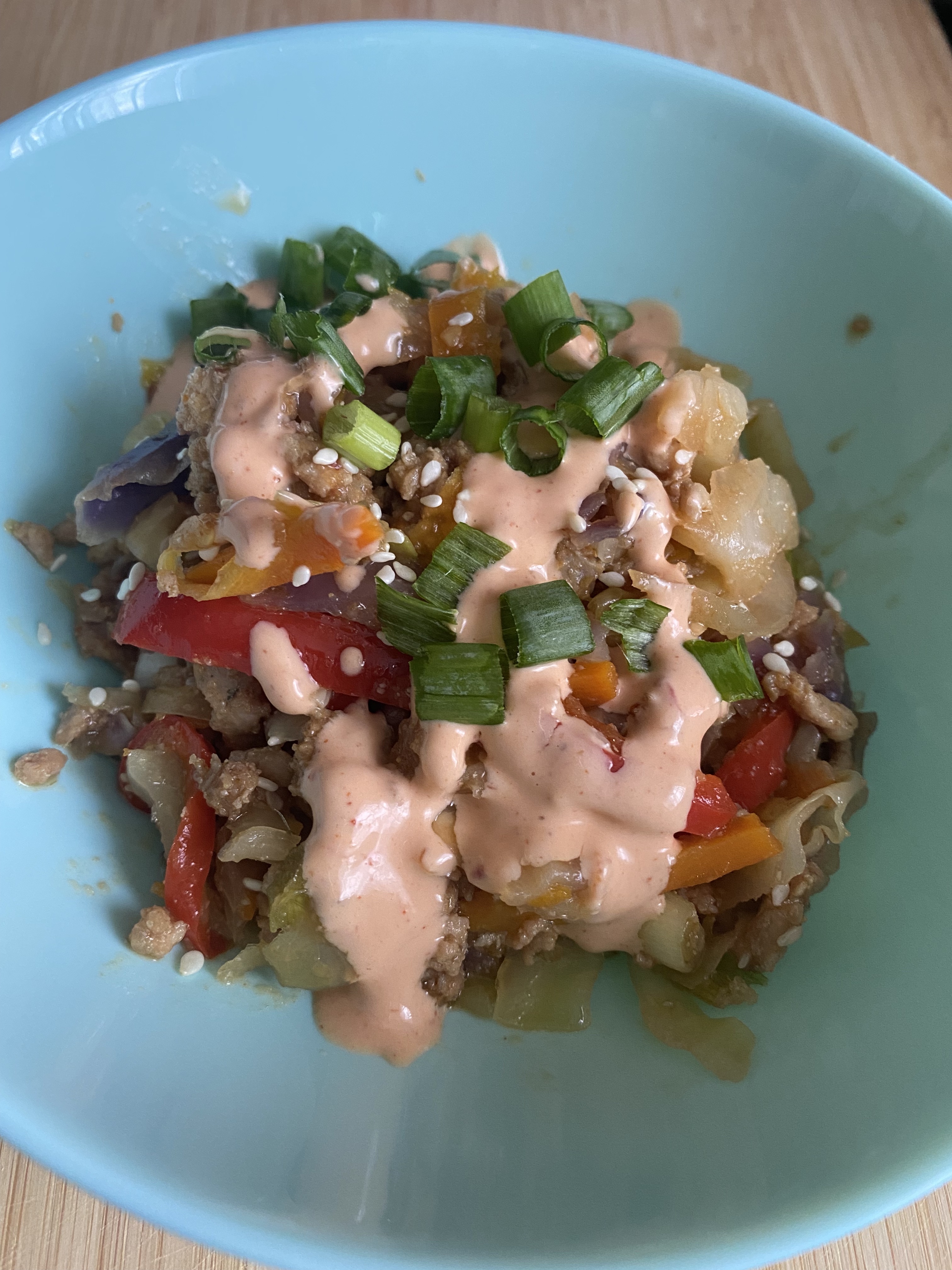 Enjoy!
Follow me on Instagram www.instagram.com/ketothicck for more recipes, tips, tricks, and motivation