Morning Word
Good Morning it's Coffee Time.
Happy Friday,
Hope you all have had an amazing week as we settle into this first week of November it's the perfect time to really start thinking about your goals and what you want next year to look like for you. November rolls into December pretty quickly so it's important to start thinking about it NOW.
I would love you to check out the workshop I am hosting in November because this will get you nice and prepared as well as give you the needed direction to accomplish some of these goals that have gone to the wayside because of limiting beliefs, doubt, fear, or battling the what if's until you kill the idea of it all.
Join me today on IG LIVE at 6pm EST for my limited series called "Write it Down" today is day 5/10, i'll be discussing Putting yourself in position to go after your goals. Hope to see you all there. Next week Monday-Friday the series continues.
Your Blunt Truth Sister, hope to see you later.
Leasha🦋
If you like the way this Morning Word and you want more of my detailed exclusive content check out the paid members lounge called THE BUTTERFLY TRIBE MEMBERS LOUNGE for more content.
_________
WHAT IS THE FREEDOM WORKSHOP???
Click the link below to find out and use Discount Code ( EARLYBIRD) tomorrow is the last day before the price increases to $167
⬆︎ Click Here ⬆︎
_________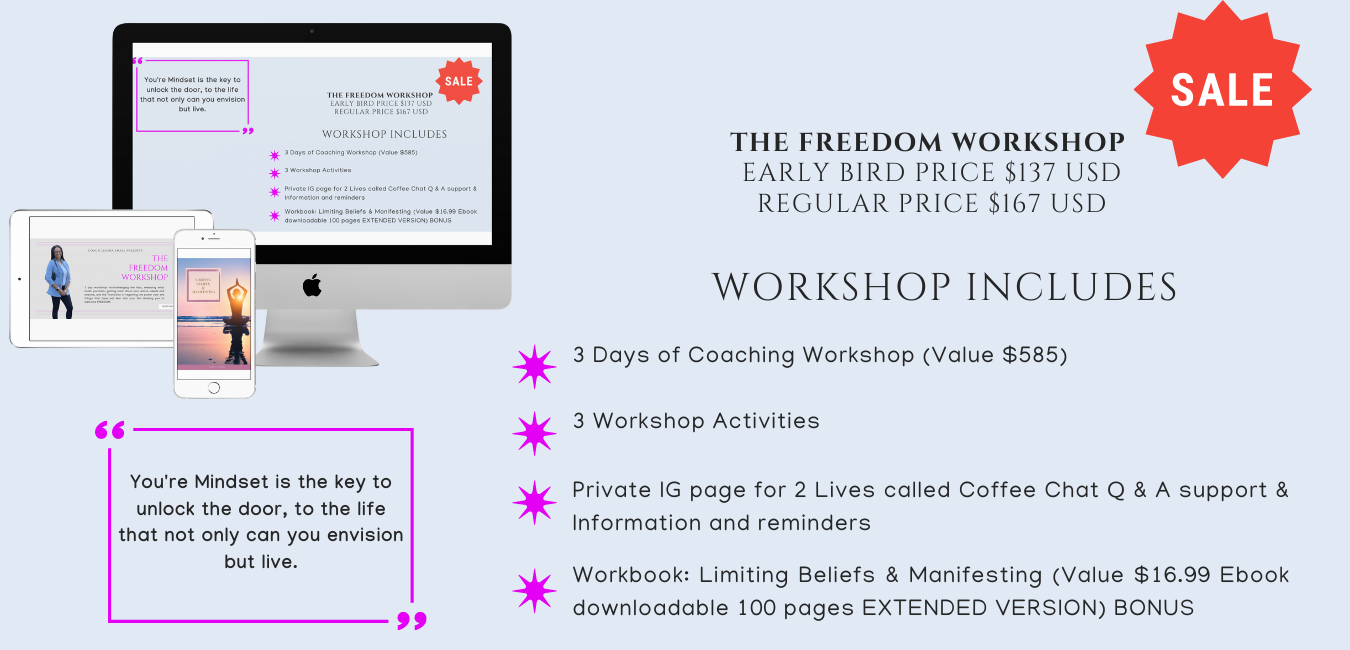 Discount Code ( EARLYBIRD) to get The Freedom Workshop course for $137
(ORIGINAL PRICE IS $167)
Butterfly Tribe Members please see the post in the paid membership for your discount code
⬆︎ Click Here ⬆︎
Enjoy this post?

Buy Leasha Small a coffee