music: paper beats diamond (demo) [closet organ]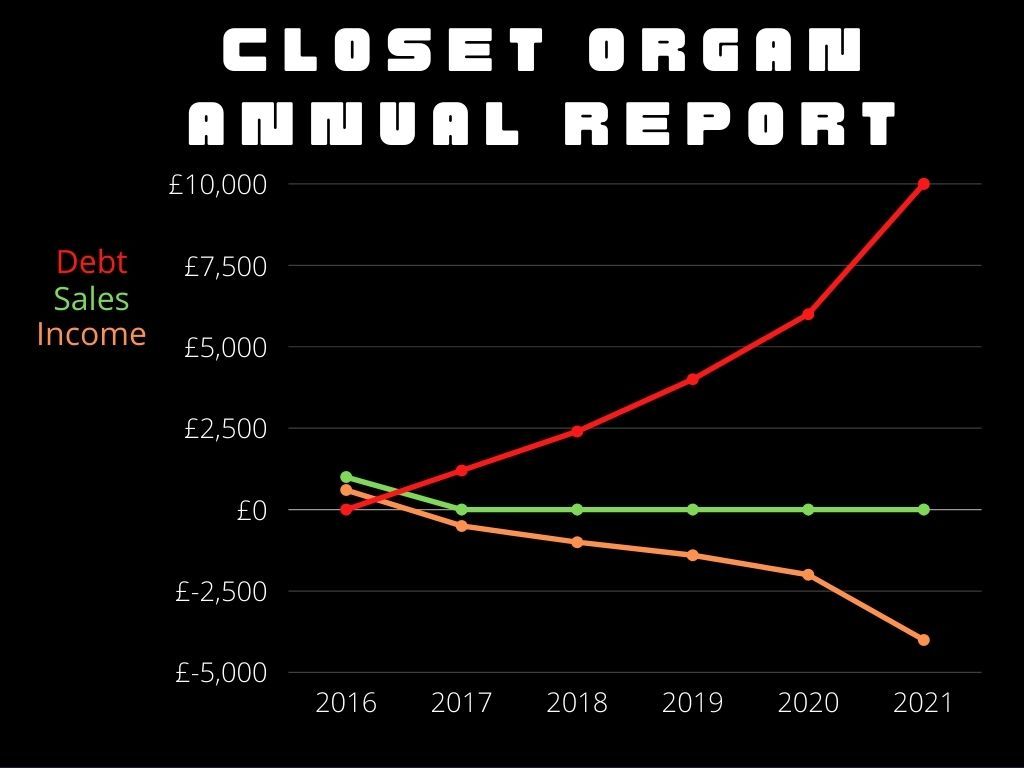 The thing I'm missing the most in lockdown is being in a room with my friends and making a racket.
Even though being in a band can suck and it's a financial blackhole at the best of times, what sucks more is being forced to not be in a room together. And with no way to get financial help we're also paying through the arse for a rehearsal space every month to not even have fights in.
Gigs are dead, and Closet Organ want to continue being a band so we've had to get creative writing songs together online, recording our parts in isolation to piece together like some sort of audible Lego.
It's a vastly different process to jamming through ideas organically, but it's scratching the itch for now. We've got a few songs down and will be releasing them over the next few weeks I think.
Anyway here's something new, a song dedicated to the great stock market liberation of 2021.
Enjoy this post?

Buy leejones a donut