Lighthouses of North Wales
The lighthouses of North Wales are located in the counties of Flintshire, Conwy, Anglesey and Gwynedd.
The county of Flintshire marks the southern coastline of the Dee estuary and the start of the North Wales coastline. Castle ruins dotted along the coast tell of past invasions between England and Wales. Strong currents race along this coastline, and as a result, the estuary silted up, leaving many sandbanks along the estuary. As the River Dee silted up and prevented routes into Chester, Mostyn became the last port of call for sea-going vessels.
Beyond Colwyn Bay is the holiday resort of Llandudno with its wide promenade and streets planned by Edward Mostyn and Owen Williams. The town has two beaches; the west shore faces Conwy Bay, and the northern shore the beach sweeps across to Little Ormes Head. The dominating headland of Great Ormes Head divides the two beaches.
The impressive Menai Bridge spans the treacherous fast-flowing waters of the Menai Straits. The bridge marks the border between Gwynedd and Anglesey. Beyond Beaumaris at Penmon is Puffin Island. Here the impressive black and white lighthouse at Trwyn Du stands in the channel between Penmon Point and Puffin Island. The former lighthouse keepers are also located at the headland.
Two miles off the southwestern tip of the Lleyn Peninsula lies Bardsey island. The island has a fascinating history. A church was established in the 3rd century, and many pilgrims travelled to Bardsey, some staying on the island.
Discover more lighthouses of North Wales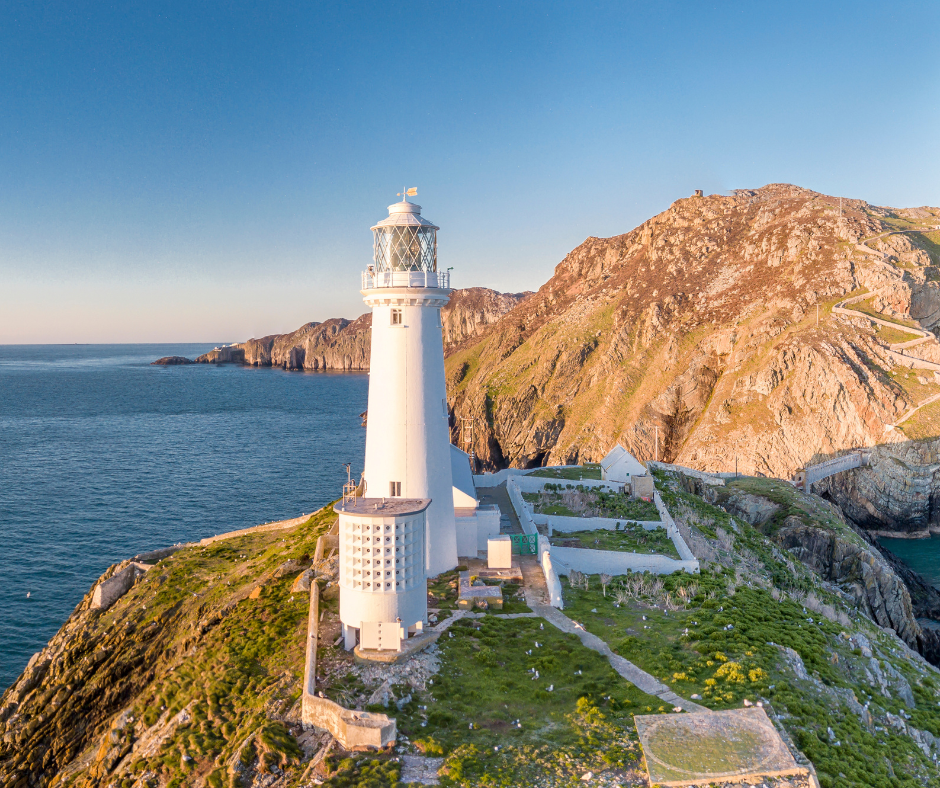 Enjoy this post?

Buy Lighthouse Accommodation a coffee