Hello!
Hello, I'm Libby!
The one-woman team behind Liberty Feist Studio... my dream venture.
This is me (well, sort of), in digital sketch /cyanotype form. Some might say, the best way.
I am based in Torquay, Devon, in a studio created by commandeering an old bedroom in my parents' house. From here, I create; I think, write, sketch, photograph, expose, make reels, wash paper, grow plants, paint things, embellish with gold, post on socials, drink coffee, and sometimes talk about my art on YouTube/IGTV. Currently specialising in cyanotypes, and some paintings, with a passion for printmaking and digital art posters.
I love what I do, and your support to help me at the beginnings of what I hope will be an amazing business, would be invaluable!
Things are expensive, especially when you try and be mindful of shopping locally and eco-friendly... So please, if you like what you see, do consider supporting me, so I can buy more materials and make more artworks!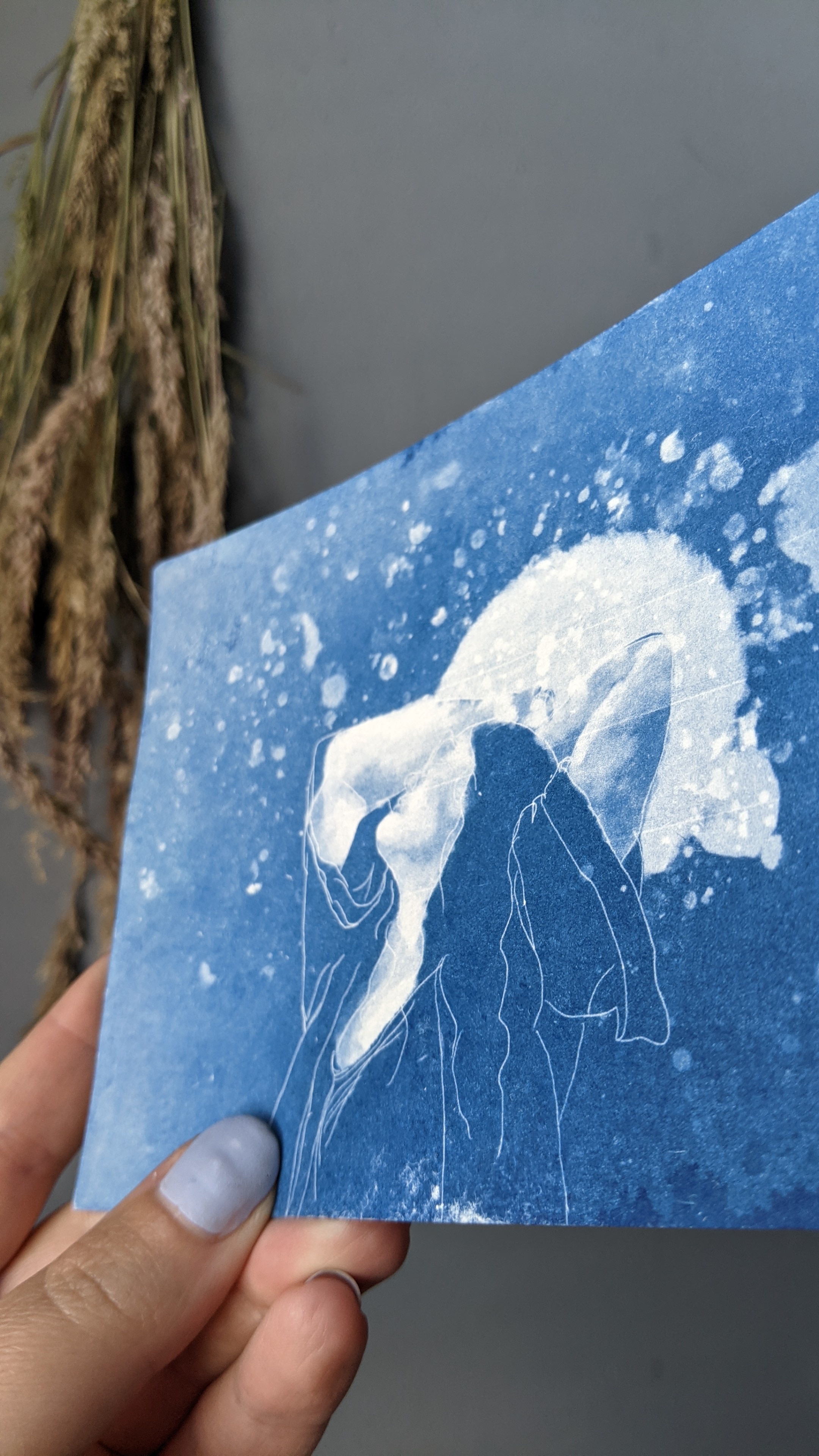 Enjoy this post?

Buy Liberty Feist a coffee