DON'T KILL YOUR SOUL IN A RAT RACE!
SPIRITUAL JOURNEY, INTUITION, AND SOULS DESIRES versus EGO AND MIND CREATED WANTS Don't kill your soul in the rat race for false desires and dreams!
💫 This video is made to help Lemurians, star-seeds, and lightworkers to heal and get back to their power to stand strong for themselves and Earth!
💝 I will be very happy to hear something back from you with any suggestions and questions.
💝👍 If you find them helpful, please SUBSCRIBE to my YouTube channel, LIKE my videos, and share with those who will benefit from this healing.
☀️ For any questions my email: [email protected]
Lots of love❤️,
Lilith
CLICK HERE TO WATCH THE VIDEO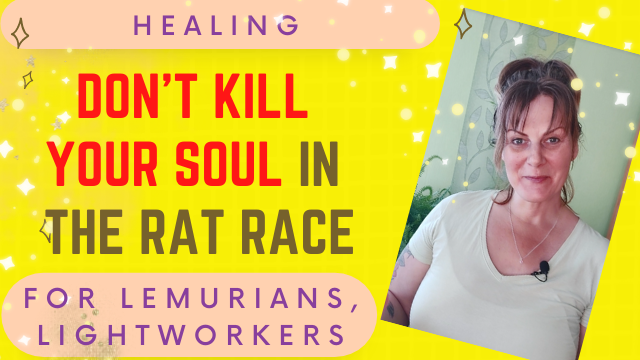 Enjoy this post?

Buy Lilith a coffee