Hey, thanks man!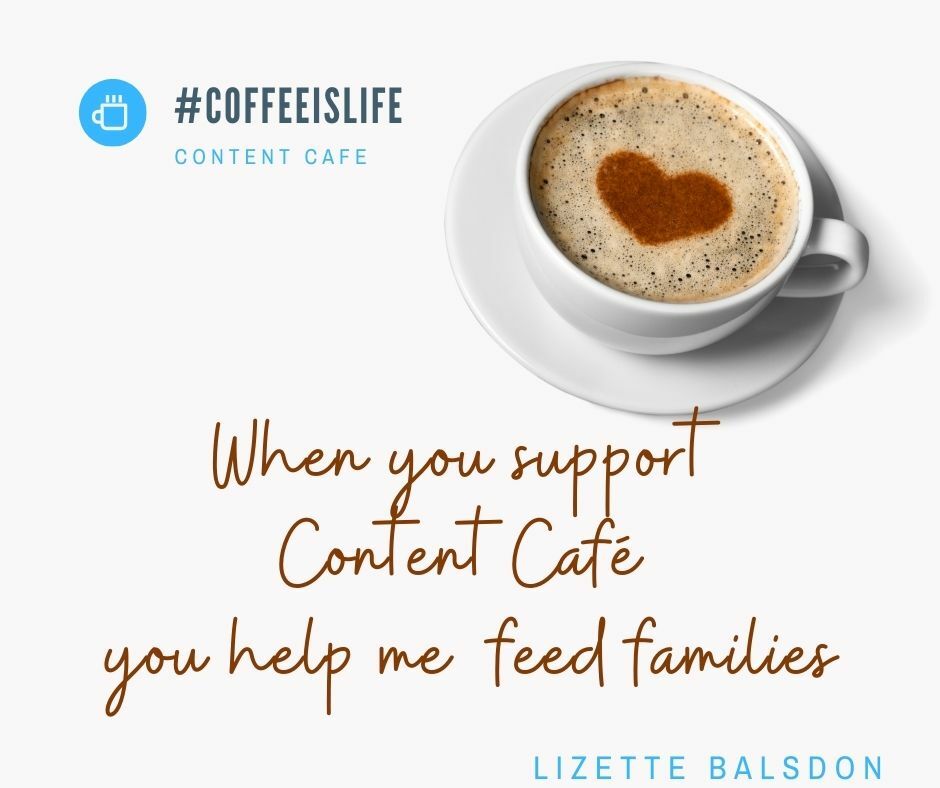 Thanks for stopping by my buy-me-a-coffee page. :)
So, why do I need coffee so badly? Let me tell you a bit about my life.
I'm Lizette and I'm a coffee-holic—uh, wrong meeting. Sorry. Where was I again?
Oh, right. Okay.
I'm Lizette — a blissfully married wifey and mom of the cutest twins (IMNHO) I've ever laid eyes on. When I'm not cooking, binging on Netflix, or just chilling with my family. Okay, truth be told, I don't do enough of those things, because I have a new baby—not the kind you think, no.
A baby fledging business.
I founded ContentCafe in 2009, using a borrowed laptop and 3g dongle. Today, I have a great reputation on many freelance platforms, but I was in a quandary:
The global lockdowns affected my income negatively, and I was weary from years of hard work. It seemed as though I hit a ceiling. But what upset me even more is how so many smart, capable people out there are struggling to earn money.
Thinking back on the long way I've come, I decided to create an opportunity whereby I will train people for FREE how to do what I do. From conceiving this idea on January 1st to assigning the first paid projects to interns on March 6th, we've grown from strength to strength. I'm looking forward to paying the first few interns at the end of April 2021.
But let's be honest: the pressure is still on to plug holes left by my temporary burnout on top of the 'Rona.
That's where your coffee comes in. When I get enough money, I can buy some software to upgrade my systems (to reduce my workload and capacity to supply enough people with work), improve my websites, buy training tools, better equipment, and most importantly right now: give my interns more money in the form of performance bonuses.
So if you decide to buy us one cup of coffee—or a round for the team—THANK YOU!
XOXO
Enjoy this post?

Buy Lizette Balsdon a coffee