Catch of the Day
Kia ora coffee friends!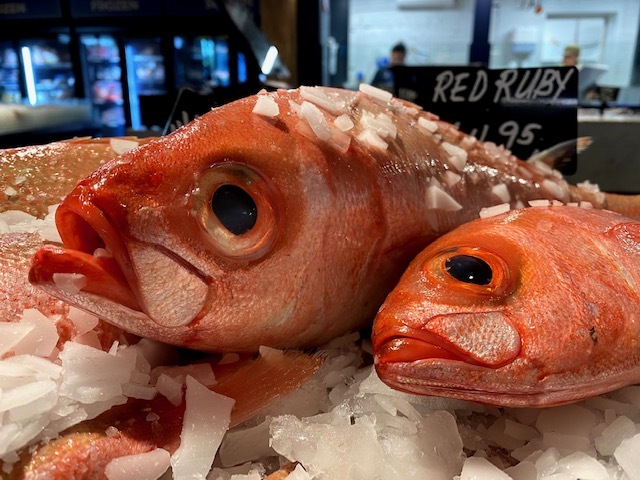 The eyes might be scary but they are fresh and tasty. This week let's check out the catch of the day at the fish market and there is plenty to choose from. New Zealand is famous for it's Kaimoana and it's all here. Next step outside and walk down Tīramarama Way with a real life garden underground and the stars above! Some interesting new art works to view
Next we move to gardens and there are some great gardening concepts here. Let me show you my own garden space in the Community Gardens. I am so happy with it and let's see what everyone else is growing as well. Gardening tips welcome!
A relaxing walk with a breath of fresh air, the best from the sea, a great vibe in the precinct, fabulous architecture, food and nature all around us. You can see more details here and send name a message if you need more info
https://www.buymeacoffee.com/louisepoppy/e/57146
Coffee and pastries from the La Petite Fourchette at the same time!
Enjoy this post?

Buy Louise Poppy a coffee