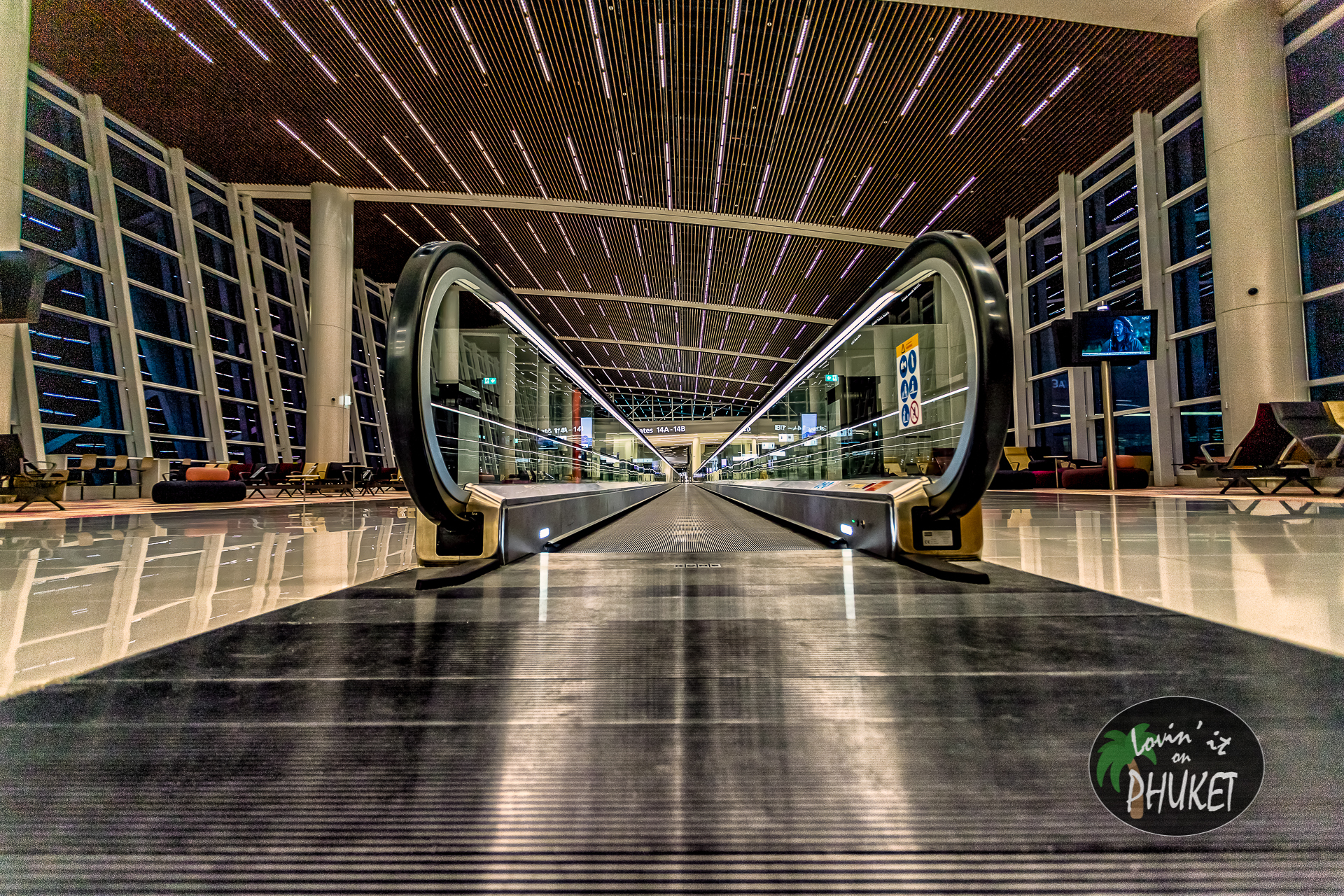 Normally I try to only post positive experiences. I once told an owner of an Air BnB I was in while in Egypt that not leaving a review is sometimes better than leaving a bad review. People tend to question if someone has rented and apartment 200 times and only has 6 reviews where if they read some form of negative review they may just think it's a person who is cranky or worse it could scare them away our sour their experience before they arrive at their destination.
Unfortunately I have to speak up about this situation because I really would not want to see or hear of more travelers having a similar experience and problems. So if you are planning a trip and considering to use the flagship airline of Bahrain, Gulf Air, please take a read and be informed before dealing with them.
I recently flew from Cairo to Bangkok. This involved getting permission from a Thai Embassy, providing myself with ASQ (Alternate State Quarantine) in a hotel and several other hurdles before even getting on a plane.
About a week and a half before my flight I was informed that there was an issue with it and I needed to contact the airline. I was in Luxor at the time and there is a Gulf Air office located in Cairo, so I decided to get a hotel room by the office and go deal with it in person.
I went into the office and explained to them the situation. The woman working was able to re-book me on the exact same flight. She simply said there was a change in the schedule times and I would need to take an earlier flight from Cairo to Bahrain so I could catch the connection. No need for new paperwork or to stay in Egypt any longer, no need to cancel my ASQ no issues.
I arrived at Cairo airport for my check-in and proceeded to the counter. When I got there no one had any clue what documents I needed to even enter Thailand. They were frantically looking on Google for information and finally after about 5 minutes I just took all the documents I had from my bag and explained to them what I needed to enter the country (I had them all in order obviously).
When I arrived in Bahrain I was unable to use an ATM, for some reason they only had one available in the airport and it was not compatible with my Canadian RBC bank card. This happens sometimes but normally there is more than one machine. Oh well I thought, I will have to wait the 6 hours and just deal with not being able to get water or food while I was there. Not a big deal. They do serve meals on the plane.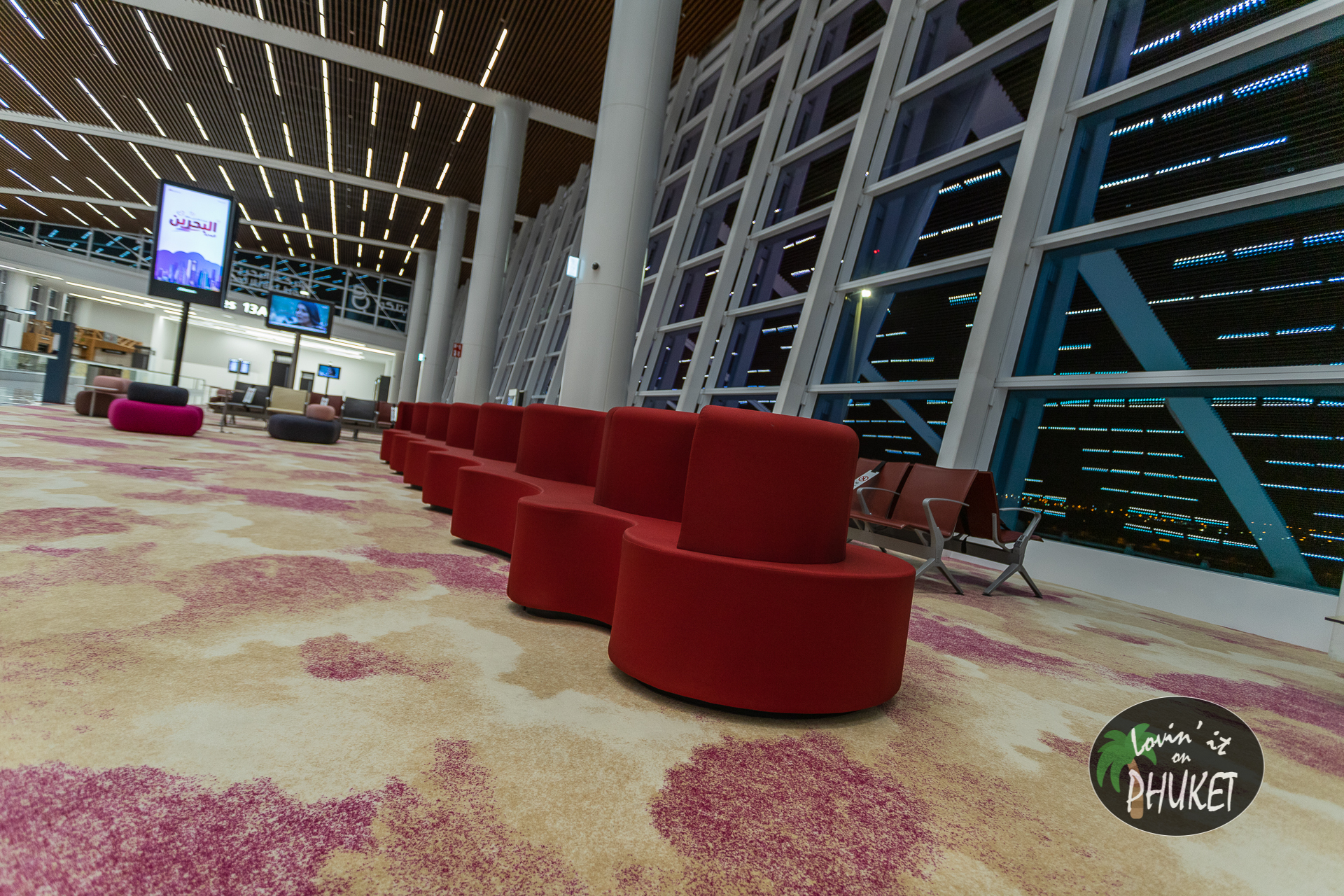 About an hour before it was time to board, I was sitting by the gate, freezing because it was quite cold, watching a series on my computer. An announcement came that I needed to go up to the desk. I put all my belongings away and headed over to the customer service area. As I approached there was another passenger there with a face almost crimson red. I knew something was wrong.
The employee told me "you have a problem, your flight connects through Singapore and you can not transit through because of COVID-19 restrictions". I simply told him I was not the one with the problem, the airline was. The ticket I had booked did not stop in Singapore and I had no idea this one did. I also told him they allowed me to board in Cairo and should not have. He told me they would return me to Cairo but I would then of course need a visa to enter and also had used up all my time in Egypt so I would not be able to get in.
We sat and waited for a few hours and the only solution the airline could find was to make us wait over 3 days in the airside of the airport for a flight that they had direct from Bahrain to Thailand. The reason being because by changing our flights, the paperwork that gave us permission to enter was no longer valid.
I requested to be put in the airside hotel and was told Gulf Air had no "deal" with that hotel and would not book myself or the other passenger a room. I attempted to book it myself but my credit card wanted to be validated by texting my Canadian phone number and having just left Egypt, my Canadian SIM card was not active and stored in my luggage that was riding under the plane.
The next morning I looked up Bahrain law and it was quite clear during normal times the airline was responsible for a hotel. Under COVID-19 no one is allowed to stay in the airport without booking lodging for more than a set period of time. When I showed this to the Gulf Air staff they just shrugged it off an ignored me.
I then asked to speak to a manager of the airport or some one who worked for the governing authority in Bahrain. A manager came down from the airport, he would not listen to me or even look at the legal documents. He would not connect me to someone at the authority. Instead he got angry for no reason, and had a small temper tantrum like a child and walked away.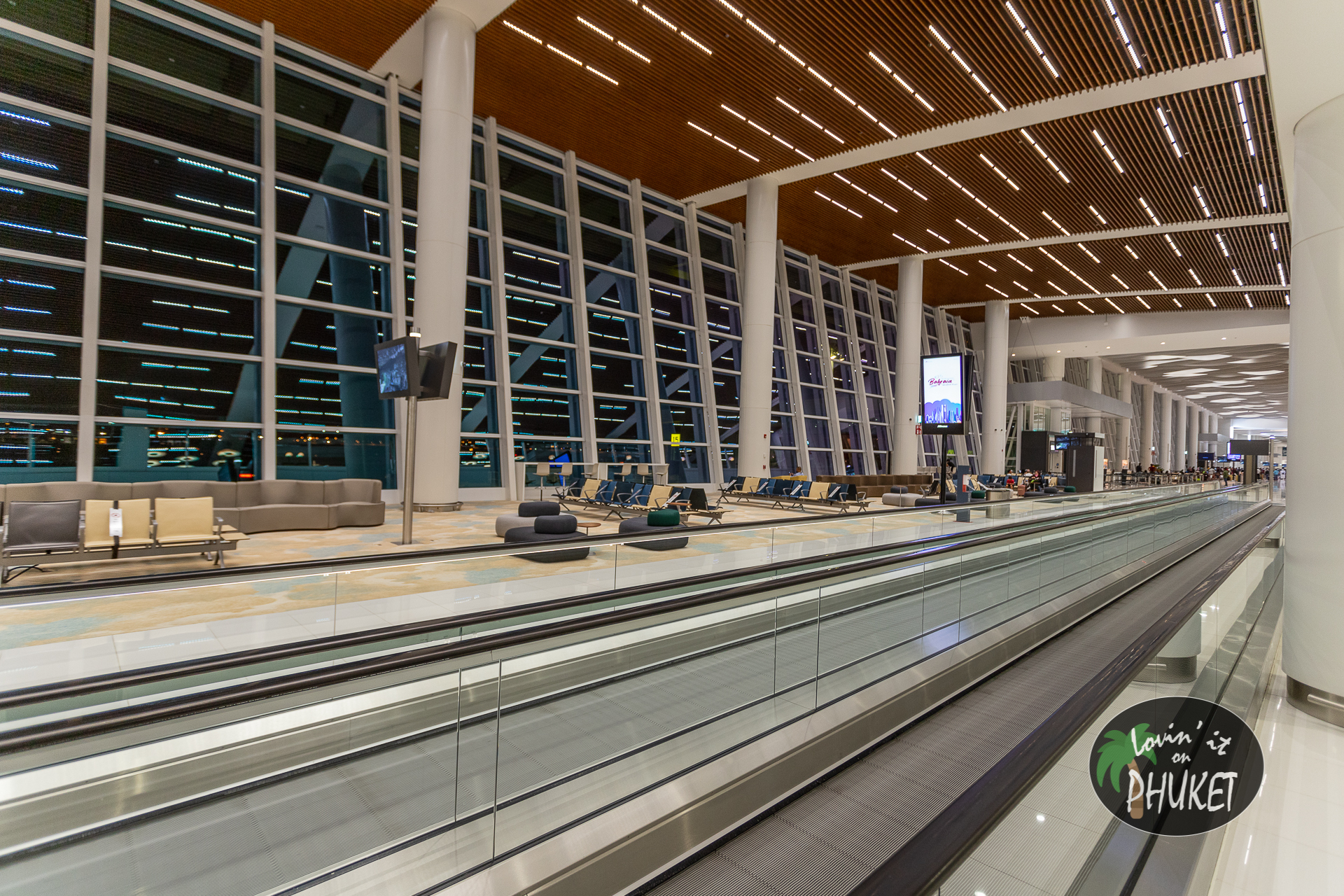 This went on for days. Finally on the last day we were told we could go sit in the lounge. Yes Gulf Air has a massive lounge where they could have easily allowed this other passenger and myself stay to keep out of the germ infested, freezing cold airport but they decided it wasn't possible until the final day we were there. We went up to the lounge and I got to spend about 45 minutes there because I had to run around the airport and charge my laptop, file paperwork to the Thai embassy and for some reason continue to talk to various managers who were asking me questions. You would think if they had that much free time they could do their jobs but they did not.
Finally when I went to drop something off in the lounge I overheard the lounge manager and some staff talking about the other passenger and I. She mistook me not having slept for 3 days for being drunk. Horrible person, I hope she of all people loses her job.
I refused to spend any more time in the lounge after that. I just didn't want to deal with it. 3 days constantly being exposed to travelers during a pandemic. 3 days no shower and no sleep. This was just outrageous.
The law put forward by the Bahrain government is quite clear on how the airport and airlines are supposed to inform and protect passengers with regards to the rights laid out in the documents. However, don't count on them doing that. I'm not sure if it's just ignorance or them being lazy but they completely ignore the laws.
Afterwards I of course filed complaints with the government and the airline. The complaint is a several page PDF and I have circulated it around quite well. You can look for it in a future video once I see how long it takes Gulf Air to settle the matter. So far the Bahrain Government has been very good about communicating and collecting info, informing me in what is happening, etc. Gulf Air however hides from any kind of responsibility.
The local office here in Thailand says I need to contact the "World Wide Call Center" for Gulf Air which of course is located in Bahrain. They have no toll free numbers, instead I had to get someone on live chat on the website. The chat agent told me I need to email them and I only got 1 response so far which is they will respond to my complaint at the earliest. They don't say the earliest what however. Earliest convenience perhaps? Maybe it will be the earliest they need to before I put the government right up their backsides and hire a lawyer? Perhaps it will be the earliest day of the first month of the next year ending in 39? No idea. I replied back requesting my case be treated quickly because I have a return flight I have no want to use. In fact they have already changed that flight to have a 16 hour layover and in the automated email say "they will accommodate me" but an actual human has yet to give me any response. I have sent 3 emails now and will continue to hound them until I get some form of reply but I have to tell you, if you plan to fly Gulf Air just to save a few bucks you will find yourself in a similar position.
I spoke with airport and airline staff all over the airport while I was there and they all said the same thing. Gulf Air is extremely careless when it comes to passengers. This kind of thing happens quite often and they get away with it because the people either don't know their rights or can last long enough to fight it out. I on the other hand travel for a living. This to me is not only a story but it is something that is a problem and needs to be corrected. Someone needs to stand up to these people and see it through. So I will and as soon as I have a resolution I will be happy to share the full experience, in depth with video, audio, written documents and any other information I collected while at the airport and after I left.
The bottom line for this is Gulf Air will put you at risk. They do not abide by social distancing on flights. They do not follow the laws of their own government and they bear no responsibility to their passengers. Egypt Air is a much better airline, so is Emirates so if you are planning a trip on a Gulf Air route, consider yourself warned and please think twice before getting involved with people that are nothing more than cheats and liars.