I am happy to present you APORIA CRATAEGI: an exclusively online exhibition designed and curated in every aspect by Le VECCHIE FOTO DELLE STELLE.
The exhibition is free and open to all. Those who wish can pay a symbolic virtual ticket here.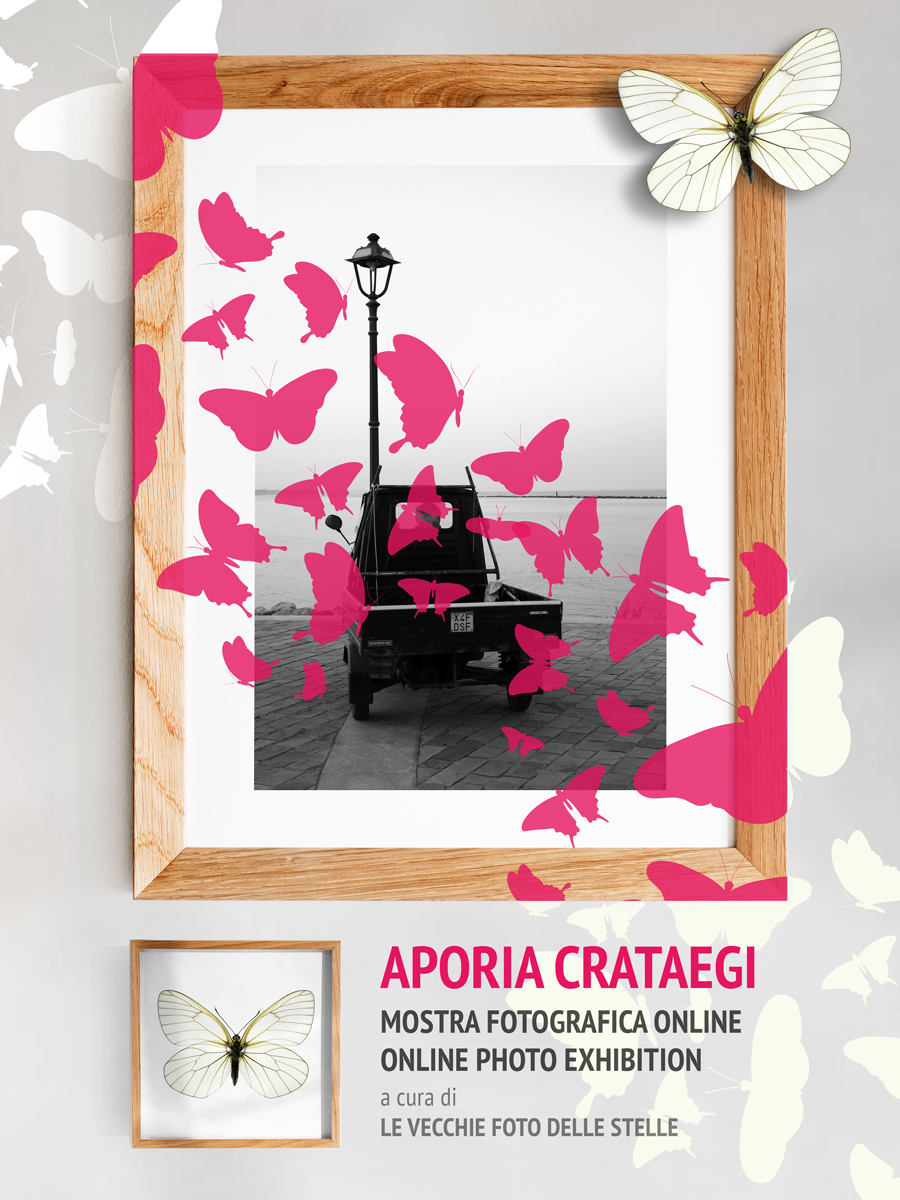 APORIA CRATAEGI will be available on the site of LE VECCHIE FOTO DELLE STELLE from 21st December 2022 to 21st March 2023, then it will go to the archive and if the experiment is successful it will leave room for another exhibition.
If you honor us with a visit, remember to sign the guestbook at the bottom of the page before leaving.
Thank you, see you soon,
Daniele of LE VECCHIE FOTO DELLE STELLE