Dyeing Wool with Virginia Creeper ( Parthenocissus quinquefolia )
Our front fence is covered with Virginia creeper (which I mistakenly thought was hedera helix).Now that it's fall, we pruned it as it grew vigorously during summer.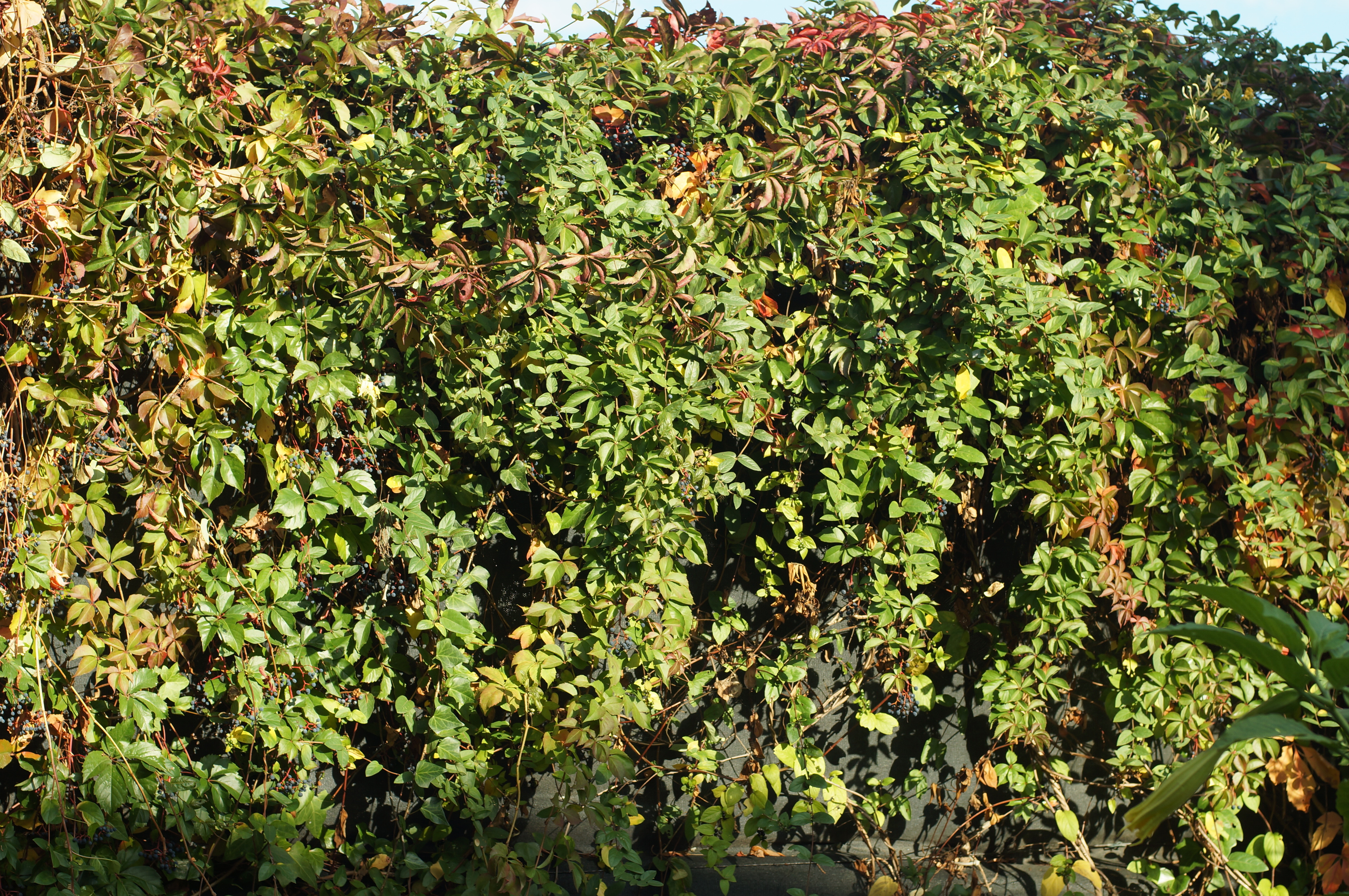 With all the leaves and berries leftover from the plant, I got my hands on dyeing!
-I filled a stainless steel pot with the leaves and berries,
-added rainwater,
-simmered for about 40 minutes,
-with the plant material left in pot, added alum mordanted wool skeins,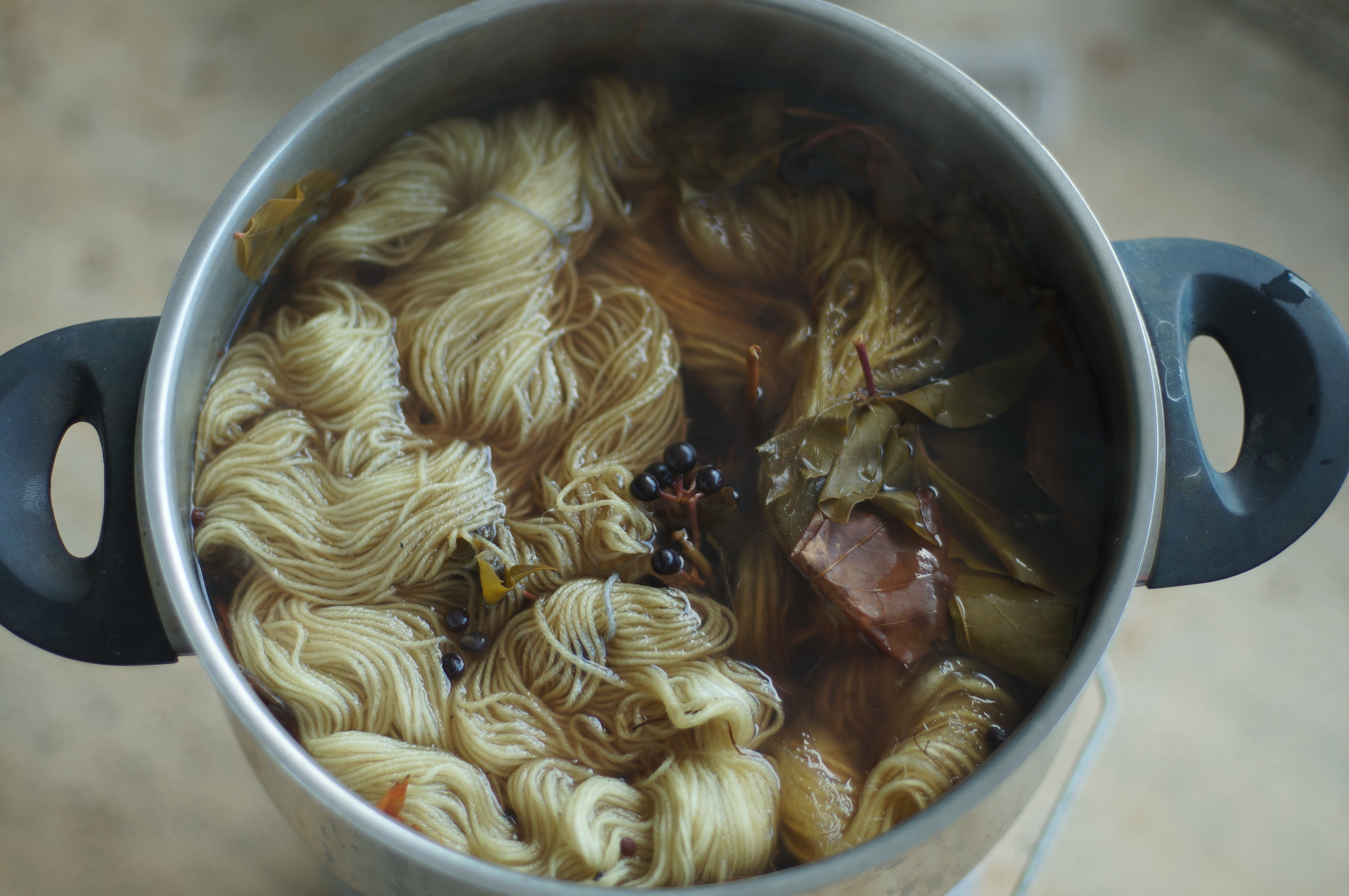 -simmered for additional 40 minutes or so,
-left the pot overnight to cool.
The color turned into a lovely bright green-yellow.
Amerikan Sarmaşığı ( Parthenocissus quinquefolia ) ile Yün Boyamak
Bahçemizin ön duvarı Amerikan sarmaşığıyla kaplı.Yazın o kadar büyüyüp, her tarafa kollar atmış ki, artık kendisini budama zamanı geldi.Sonbahar bu işi yapmanın iyi bir zamanı.
Tabii ki arda kalan yapraklar ve meyvecikleri öylecene bırakamazdım.Hemen kolları sıvayıp boya yapma işine koyuldum!
-Çelik tencereyi yapraklar ve yemişlerle doldurdum,
-yağmur suyu ekledim,
-40 dakika kısık ateşte kaynattım (fokurdamayacak şekilde),
-bitkileri süzmeden,daha önceden şapla mordanladığım yün çilelerini ekledim,
-ara ara karıştırarak bir 40 dakika daha kaynattım (fokurdamayacak şekilde),
-tencereyi gece soğumaya bıraktım.
Ortaya sarıyla yeşil arası parlakça bir renk çıktı.