School in Russia. Why do you need to pay money for free education?
Hello my friends. Today I will tell you about studying at school in Russia. 📒
The academic year in Russia starts on September 1
To begin with, in the month of April, we sell an application (you can electronically, you can contact a special service) to the school to which we are assigned at the registration address.
Enrollment in the school takes place in May, I came to the school with documents for the child and wrote an application for admission.
In July, there is a distribution to the class. Each class has its own letter. This year, my son got into the class with the letter В (in English alphabet: A, B, C. In Russian alphabet: A, Б, В) which corresponds to the English letter C.
In total, in our school, this year, 3 first class of 33 people.
After enrolling in the class, the teacher sends a list of things that parents should buy for the child.
What is included in the shopping list (in each class, the teacher himself forms this list, so the lists are different) for the first grader:
School uniform: 🕴️
For boy: Pants, white shirt, casual shirts - different colors are allowed, vest, shoes or dark sneakers.
For girls: trousers, dresses, skirts and blouses, tights (calm colors, no patterns) and shoes.
The style of the school uniform is business, the colors are dark (black, blue, gray)
Uniform for physical education, indoors and outdoors: White-soled sneakers, white T-shirt, black shorts, tracksuit - for the street. 🏃
Notebooks in a cage - 10 pieces. Notebooks in an oblique line - 10 pieces. Colored ballpoint pens (red, green, blue) Simple pencil. Markers. Colored pencils. Paints: watercolor, gouache - 12 colors each. Album for drawing.
Threads, floss, needles.
Glue stick. Paint brushes. Plasticine. Scissors.
Colored paper, colored cardboard. Pencil case.
School bag. +many different little things, a ruler, erasers, covers for notebooks and textbooks, bookmarks for books, wet wipes ... 🖌️🪡🧵🧶📌🖇️🎨📏
Bags: for replacement shoes. For physical fitness.
2 A4 zippered folders - this is for a technology lesson (there are: threads, needles, scissors, plasticine, glue, colored cardboard and paper) and a drawing lesson (there are palettes, paints, brushes, albums, a jar of water)
Before the start of the school year, there will be a parent meeting in the classroom. At the parent meeting, the teacher will tell you what to buy for the class.
Usually these are: whiteboard chalk, whiteboard cloth, magnetic whiteboard markers, pencils and erasers (children lose or chew them), liquid soap, dishwashing detergent, toilet paper, water pendant, printer + printer paper. I
In the classroom, an organization called "parents' committee" is created from the parents. They collect money, for a year an approximate amount of 30-35 dollars, for the needs of the class and buy everything. The amounts are also different, very often in the middle of the year there is again a collection for some other needs. 💰💰💰💰💰
A child, when he goes to classes with him in the morning: 1 - a backpack, 2 - a bag with removable shoes, 3 - a bag with a form for physical education, 4 - a folder for technology or drawing.
This is all quite difficult, because a bottle of water, wet wipes, apples and toys are still placed in the backpack. + notebooks, pencil case, textbooks
In the classroom there is an opportunity to leave: 1- folders for technology and drawing lessons (they go home once every 2 weeks and report what is over) 2- physical education form. We pick it up at the end of the week, on Friday.
But‼️ this is not in all classes and very often children wear all this (backpacks, shoes, uniforms and folders) every day.
My family and I live in the old district of St. Petersburg. The school is also quite old. The school does not have lockers for each child. 🏚️🏚️🏚️
Our school does not have a swimming pool (many schools in new areas of the city have a swimming pool)
In our school, children study from grades 1 to 11.
From 1st to 4th grade, children study in 1 classroom. It is usually assigned to a specific teacher for 4 years. Then, starting from the 5th grade, children begin to go to lessons in different classrooms.
Therefore, for kids, what is in the classroom is what we use, or parents buy more at their own expense.
Meals for children: 🍳🍏
breakfast ( porridge or scrambled eggs, cheese or jam sandwich, cocoa, apple) free of charge.
Lunch ( cabbage soup, borscht, pea. pasta and meatballs. mashed potato fish boiled. Tea with lemon. a cheese sandwich. Apple.) - 2.5 dollars. My daughter (she will go to 2nd grade) doesn't eat at school. She got very sick last year and won't eat anymore.
My daughter is going to 2nd grade. We need to buy about the same list of things as for the son. + English textbook.
The school may not have textbooks for some subjects; parents also buy them. If special prescriptions are needed, parents also buy them. 💰📚
Children can stay at school for an extended day until 6 pm. But, then when they come home, the children are already at home doing their homework. On an extended day, children do not study and do not do what the teacher asked for at home.
Both my children will go to school this year. 🎊
Daughter Diana in 2nd grade and son Christian in 1st grade.
On September 1, it is customary to come with flowers. 💐💐💐On September 1, children do not study. Children and parents come to school - to the line. This is a solemn part, a celebration of the beginning of the year.
Children get acquainted with the teacher, then go to the classroom. After about 1 hour, the children go home. On September 2, the children's lessons begin.
The school year ends in the month of May, approximately on the 25th. During the summer, children are given a lot of homework. Mostly reading, math and writing
Children get acquainted with the teacher, then go to the classroom. After about 1 hour, the children go home. On September 2, the children's lessons begin.
The school year ends in the month of May, approximately on the 25th. During the summer, children are given a lot of homework. Mostly reading, math and writing 📝🧮
This is a small part of what you have to pay for this year. 💰😱 Also in Russian schools there are compulsory paid lessons, but we will learn about them only when they begin.
We really need your help. 🙏 Our family will be very grateful to you for any help. You can donate, download my husband's drawing by setting your price or go to my husband's page and buy a tutorial. https://www.buymeacoffee.com/maksimmantuli/extras
Thank you for reading my article ☺️🤗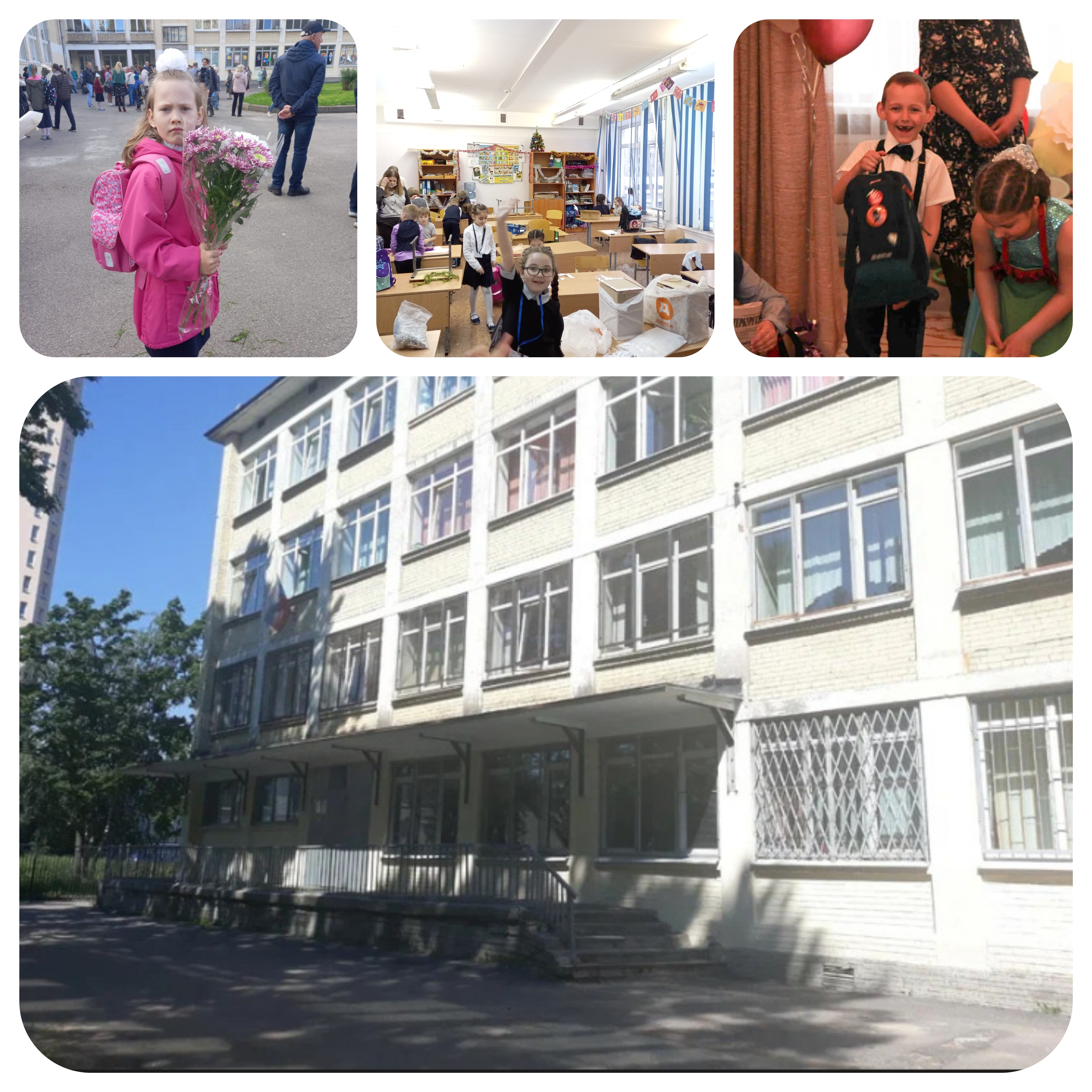 Enjoy this post?

Buy Lana Mantuli a coffee