Urban Diary
Never judge a book by its cover… or its shell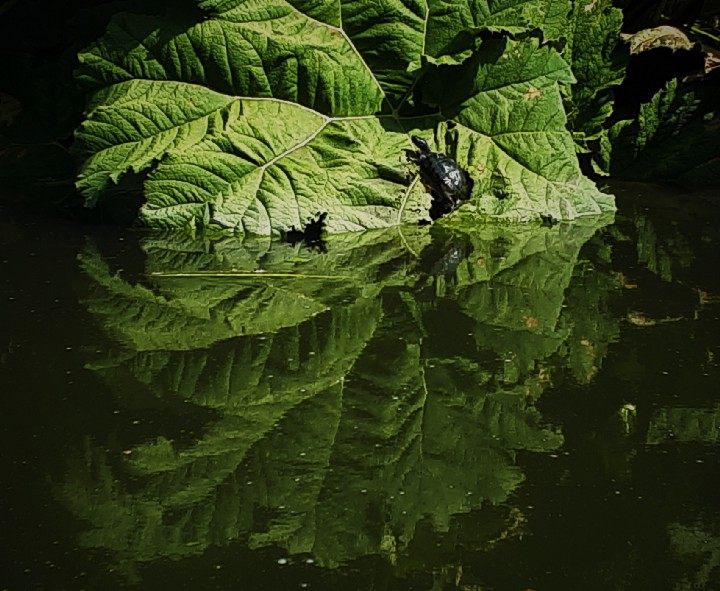 There it was, a minute dark dot on the lush foliage. Like the rest of us, basking in the late August sun. Unlike the rest of us, though, this innocent-looking reptile posed a threat to the pond life around it.
Not that I knew about it at first. It was only later on that I found out terrapins are a menace to birds' eggs and insect larvae. What this one was doing in Brighton's The Rockery, I haven't a clue. Perhaps it was released in the wild after some Teenage Mutant Hero Turtles fan got fed up with their pet.
And here it was. Enjoying the last days of summer in the UK's largest municipal rock garden.
...
Cuban, Immigrant, and Londoner, on sale now.
Enjoy this post?

Buy Mario Lopez-Goicoechea a coffee