New extras on Buy me a Coffee
Hey everyone,
Thanks for following or supporting me on BMAC 🙏
I wanted to let you know I've added some new Extras on my page.
They're mostly mini tutorials, which could be useful in your side projects.
Take a look at the extras here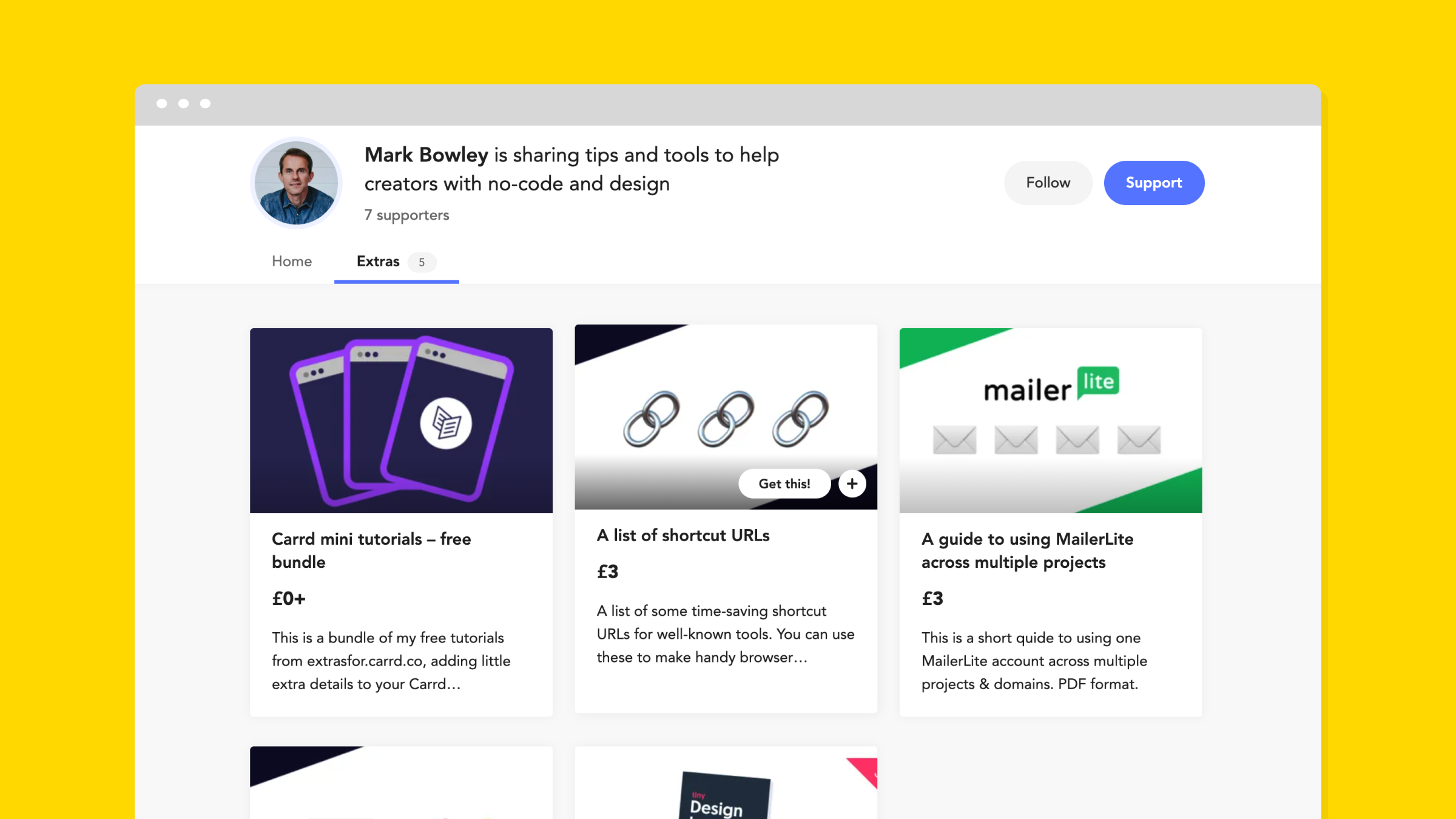 Thanks!
Mark
Enjoy this post?

Buy Mark Bowley a coffee