Another Sizzle Scene- Wrapped!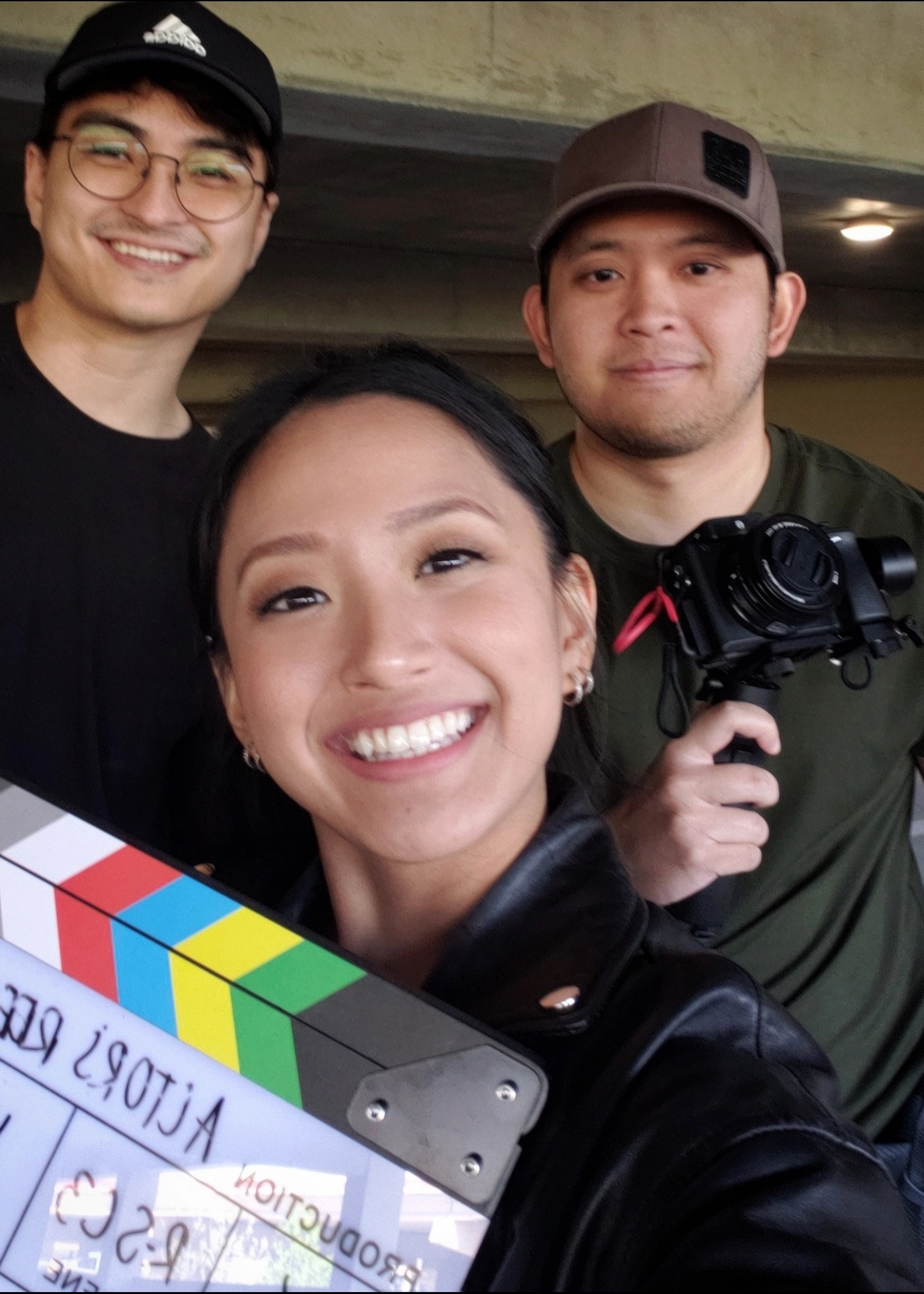 After a whole month of setbacks, my little crew and I were able to wrap on one of the scenes I had written for my actor's reel. I know an actor's reel is only supposed to be less than a minute to maybe two minutes long but I really wanted to take the opportunity to explore this scene in all the ways that I could as a writer and filmmaker. It was exhilarating to finally be driving to location with the finalized shot list, finished script, and equipment ready to go in the passenger seat. I had never felt anything like that before...
I'm really proud to say that I was able to produce it the best I could with the resources I had at the moment. Even though I had to cut a lot of shots from my list because of time (which was a massive loss), I'm glad I learned that lesson sooner than later.
I'm hoping I see improvements in lighting this time around as that was an issue in the very first scene I tried to film. I'm already itching to begin writing, storyboarding and producing the next scene to make it better with the lessons from this one. Overall, I'm just very happy and relieved that we've made it as far as post.
I'm so grateful for these wonderful humans for waking up early on a Saturday to help me film. I honestly don't believe it would've been possible without them. It was so great to have had experienced this art with them and I hope I can have them on set again. They were both so present; it was extremely validating and encouraging for me as an artist. We definitely had some very delicious pho and boba teas afterward as a reward ☺🥣🧋
Onward 🤗
Enjoy this post?

Buy Marr Aragon a coffee