'Movie Hopping' with Coca-Cola
*Context: If you haven't read my recent blog post yet, read more here!
---
IT'S FINALLY HERE!

Watch us movie hop with Coca-Cola into different genre of film in Movie Hopping directed by May-Lynn Le and produced by Kaylen Ng, written by both.

Cheers to another win for representation in film 🥳🥂🎬

This last weekend, the recent commercial I got to work on dropped and the response was just... Everything- everything I could have hoped for from our little internet community. To everyone who has commented, liked, and shared the video to social media and friends- thank you so so much! This story was written FOR YOU!
---
Today, I'll be sharing some BTS from different locations!

Movie Hopping was shot over a span of three days in three very different locations. So much love and work was put into this project because of all the different spots it was shot at and the diversity our amazing director wanted to capture and we're so proud to finally show it to everyone!
Location No.1: Somewhere in the desert for a Western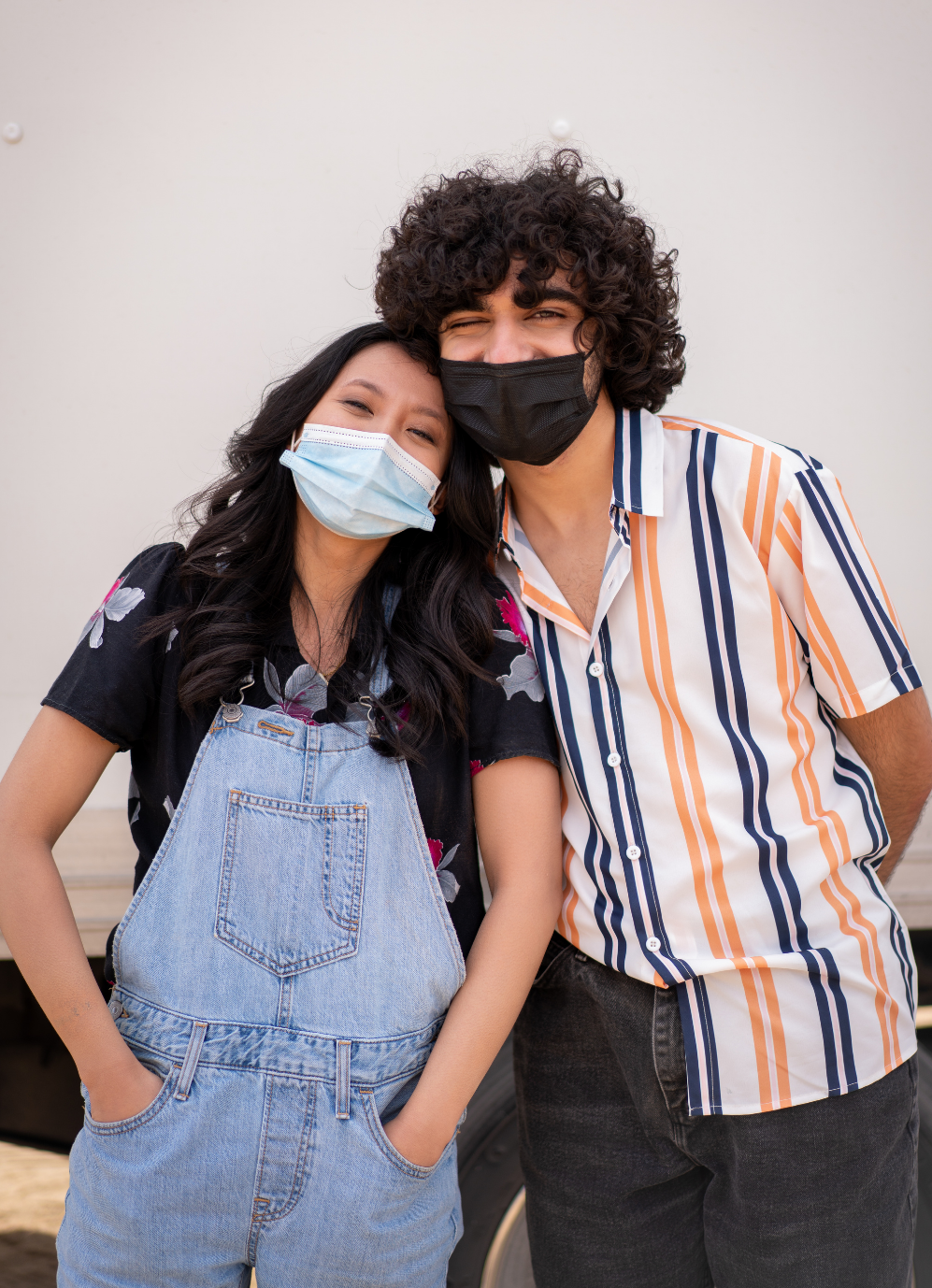 Meet Sammie and Xander! They're running late for their double date! Missing you Kareem!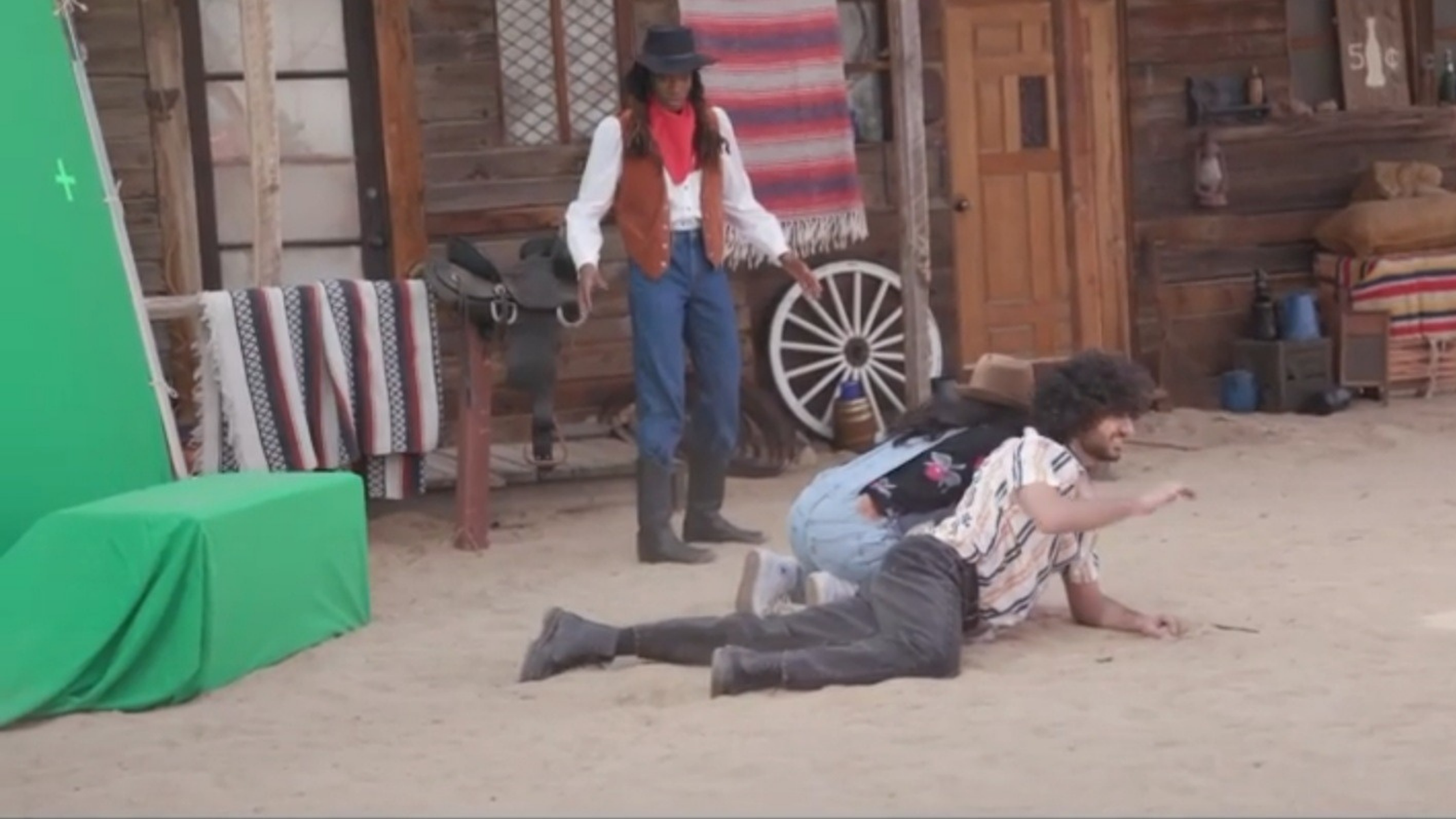 RIP OUR KNEES ON THE FIRST DAY.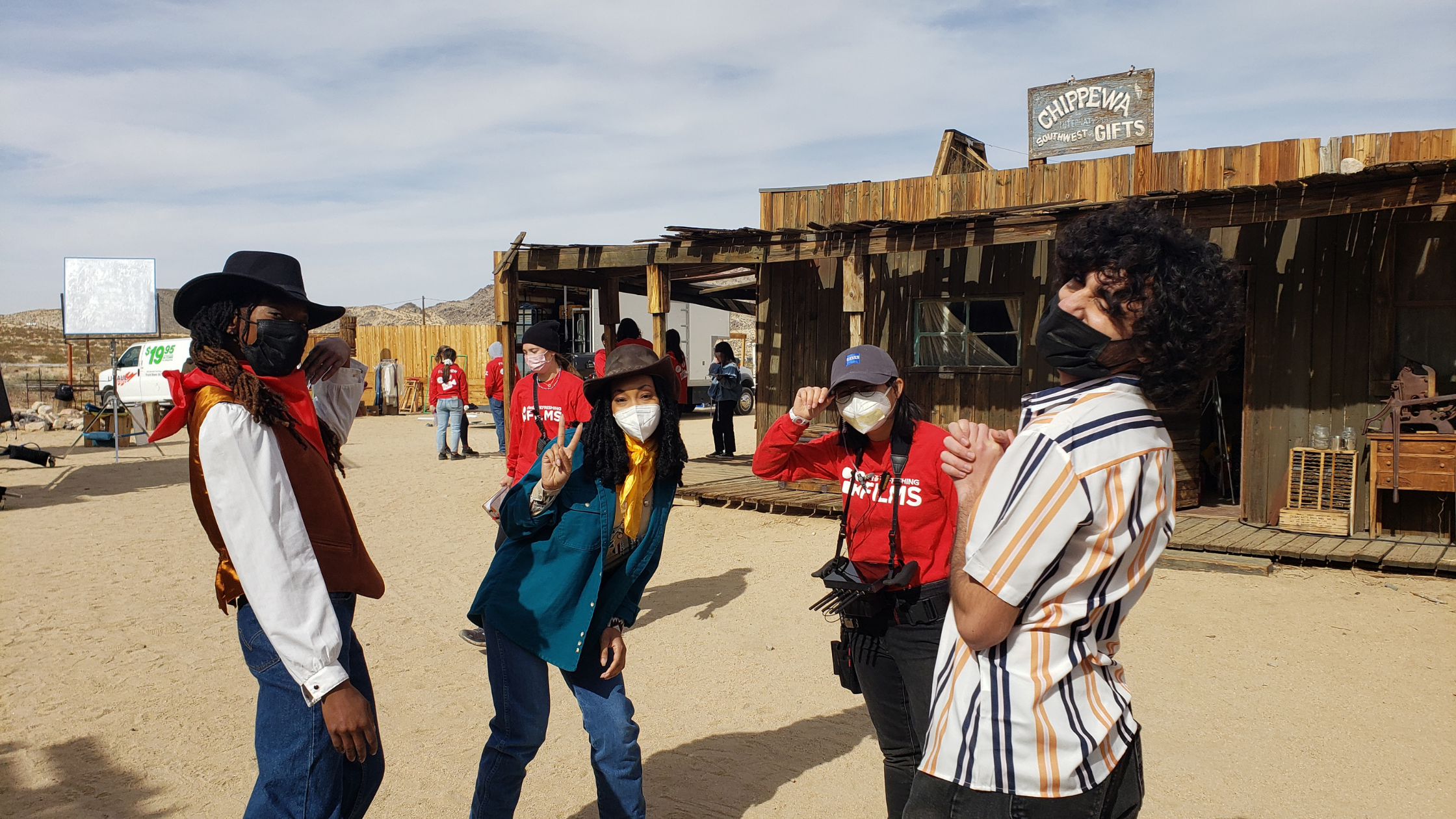 Loren Maxine and Sade Spence, our awesome cowgirls and Kareem Farran hanging out with director May-Lynn Le before lunch!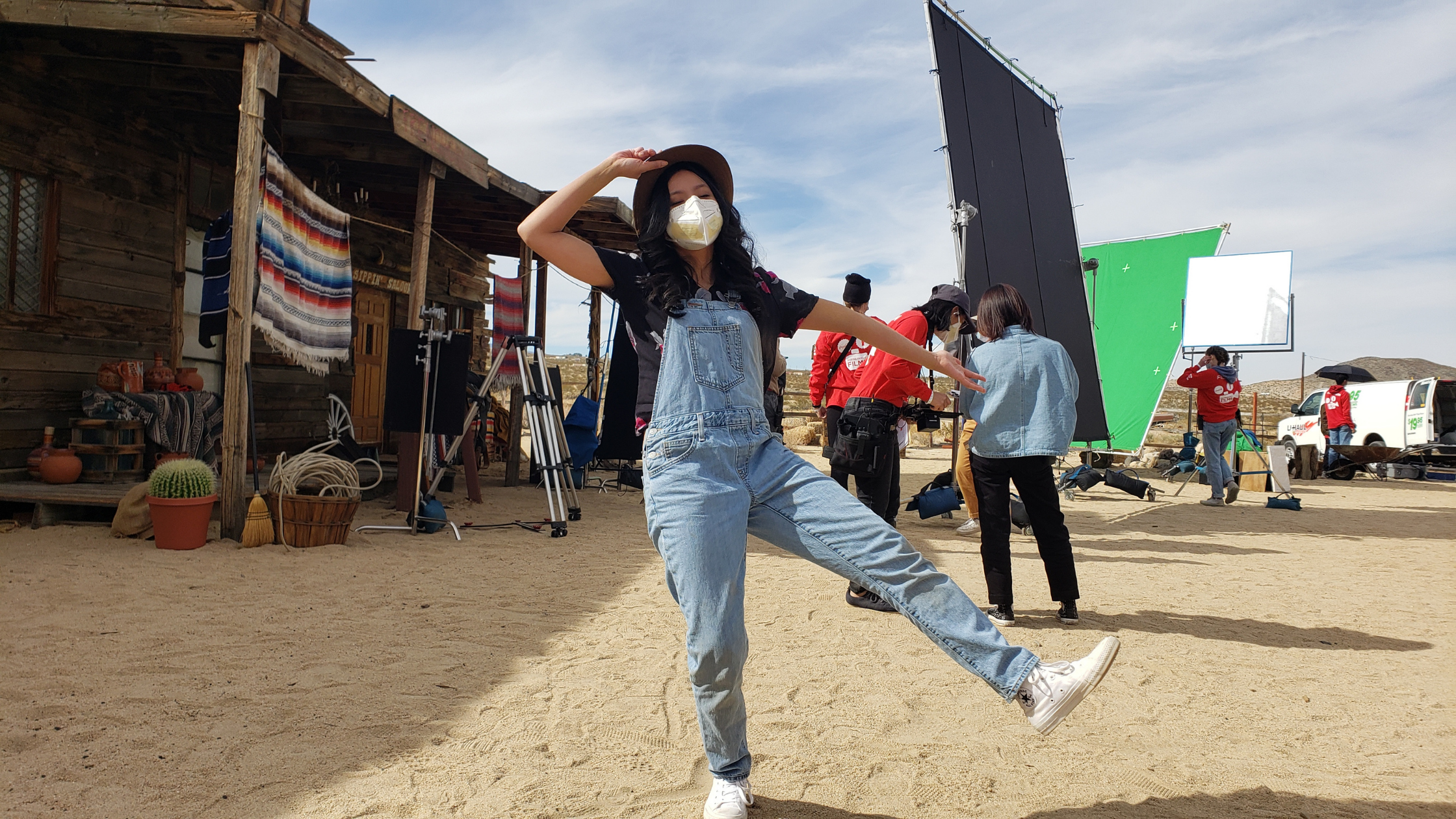 Me, living my best actor life on set.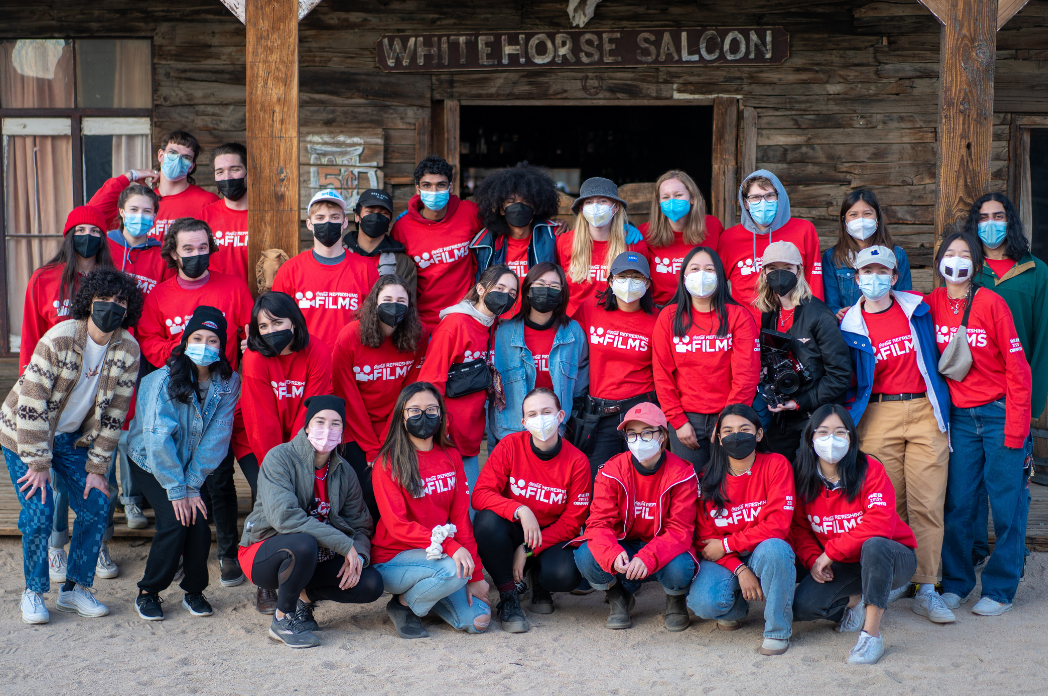 Say hello to the little village of amazing people that made it all possible!
Location No.2: The Diner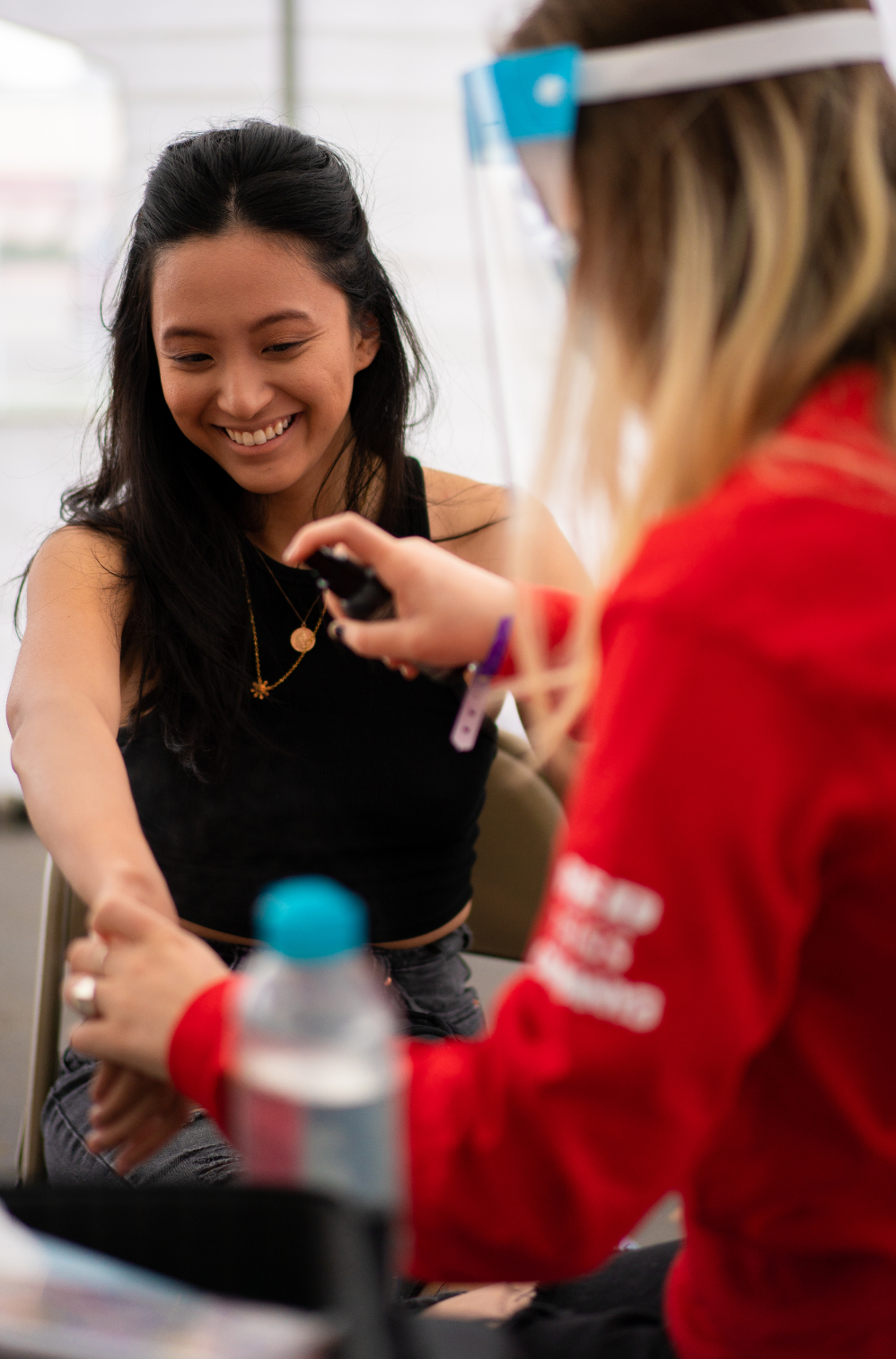 Getting ready for our diner scene with one of our makeup artists, Madigan! I had no idea how this scene was going to go outside of how rehearsals went so I was kind of nervous but talking to Madigan really soothed my nerves.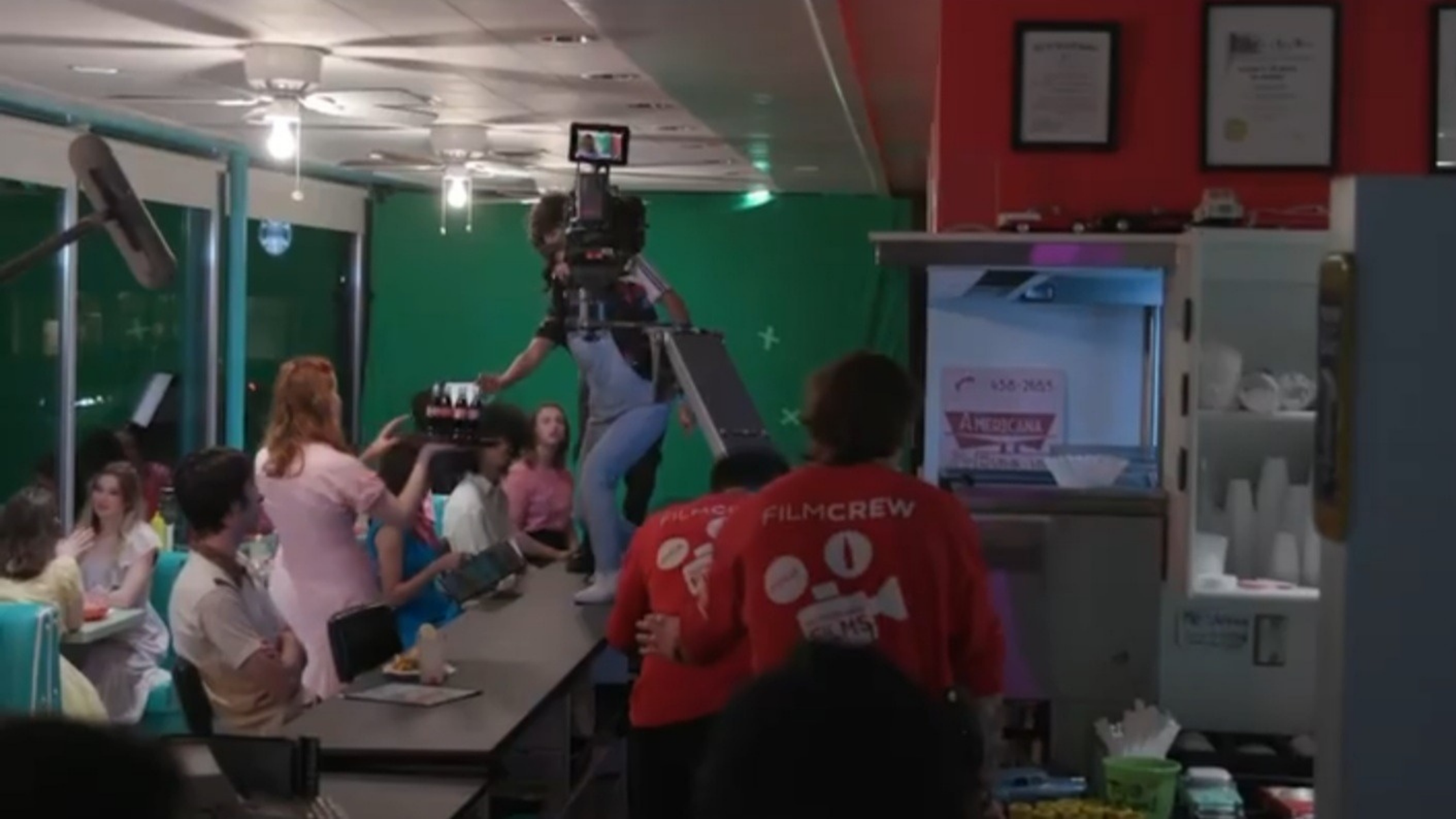 Okay wow, this scene was my favorite of all to film. Thank you for keeping this in the script even though it was probably the most difficult to set up! Crew was AMAZING and everyone made me feel so safe.
FUN FACT: This diner was the where 'A Cinderella Story' (2004) with Hilary Duff was filmed!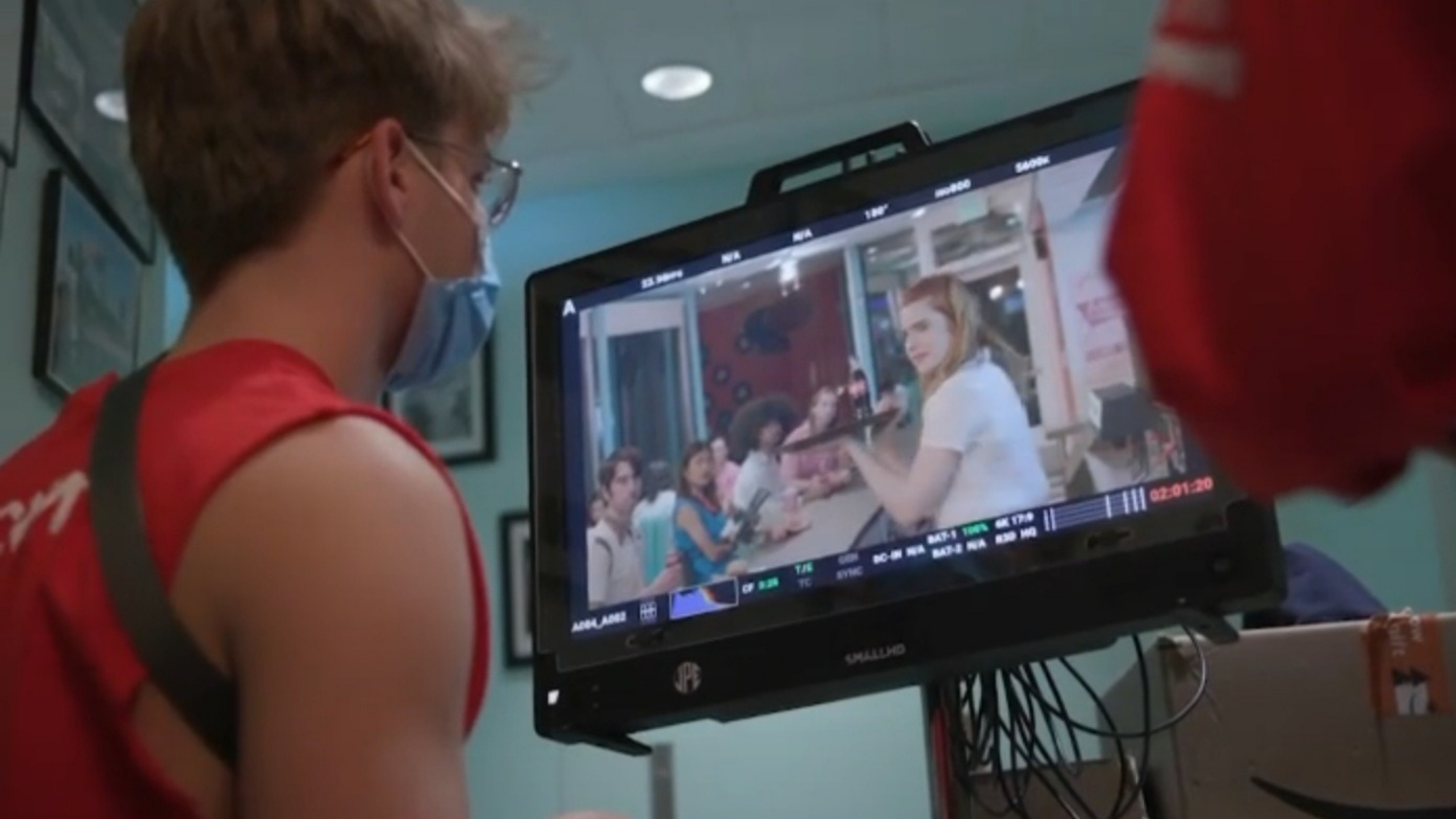 Peep Sophie Kelly as our awesome waitress!
Location No.3: Let's go to the Theater!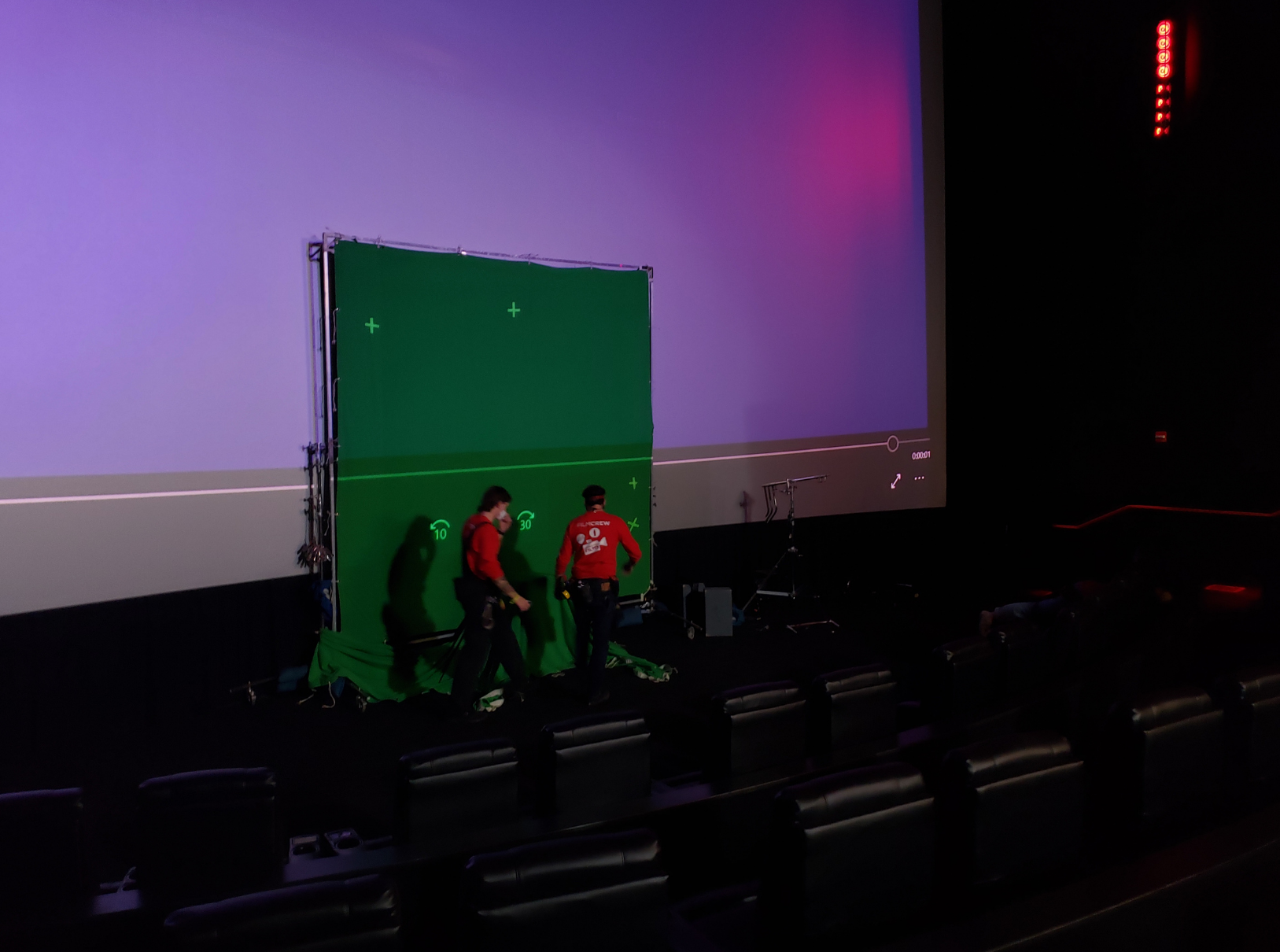 And the overnight shoot begins! Where are the snacks 🍿🍕🌭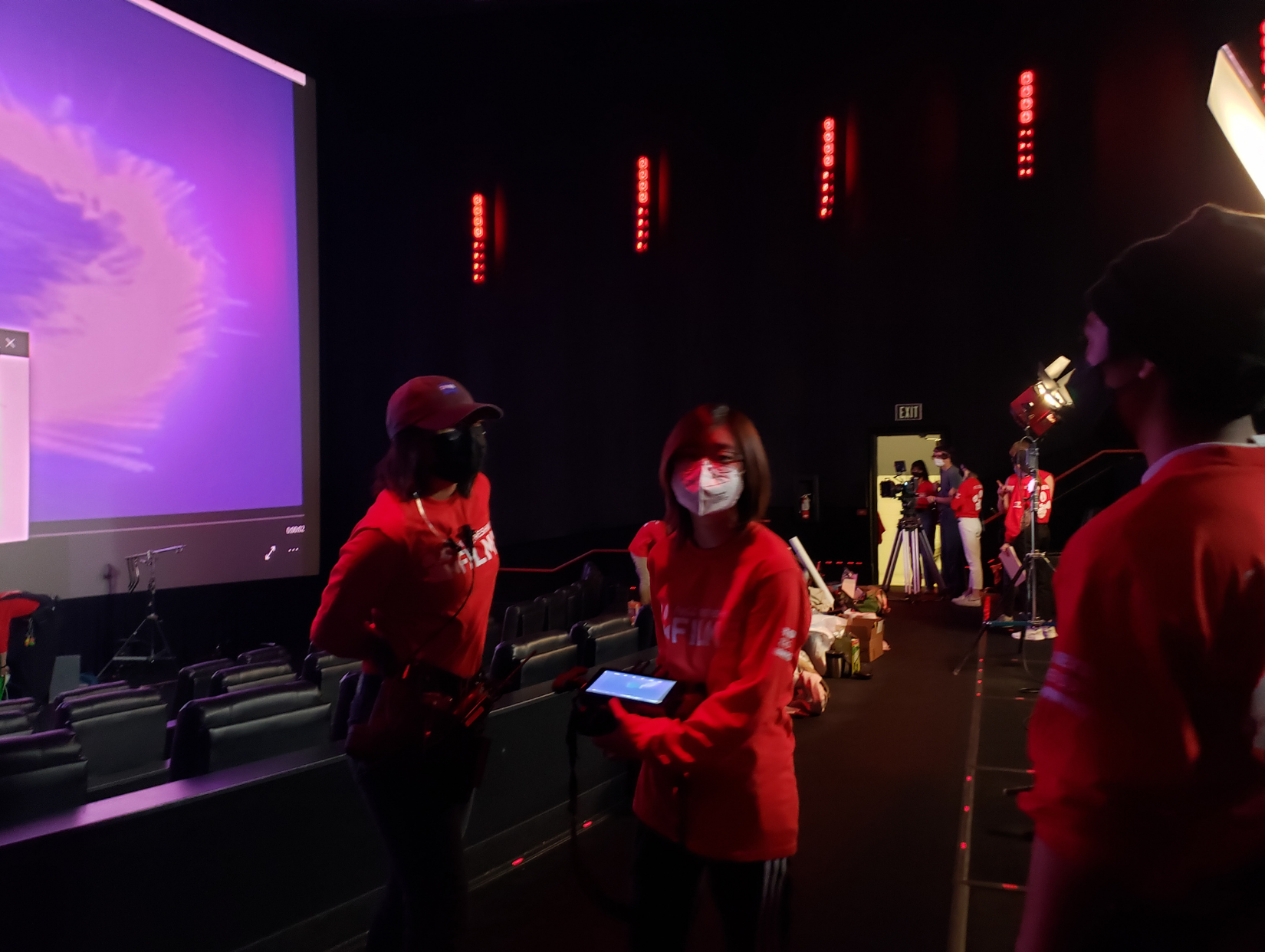 Director May-Lynn Le (left) discussing the next shot 🎬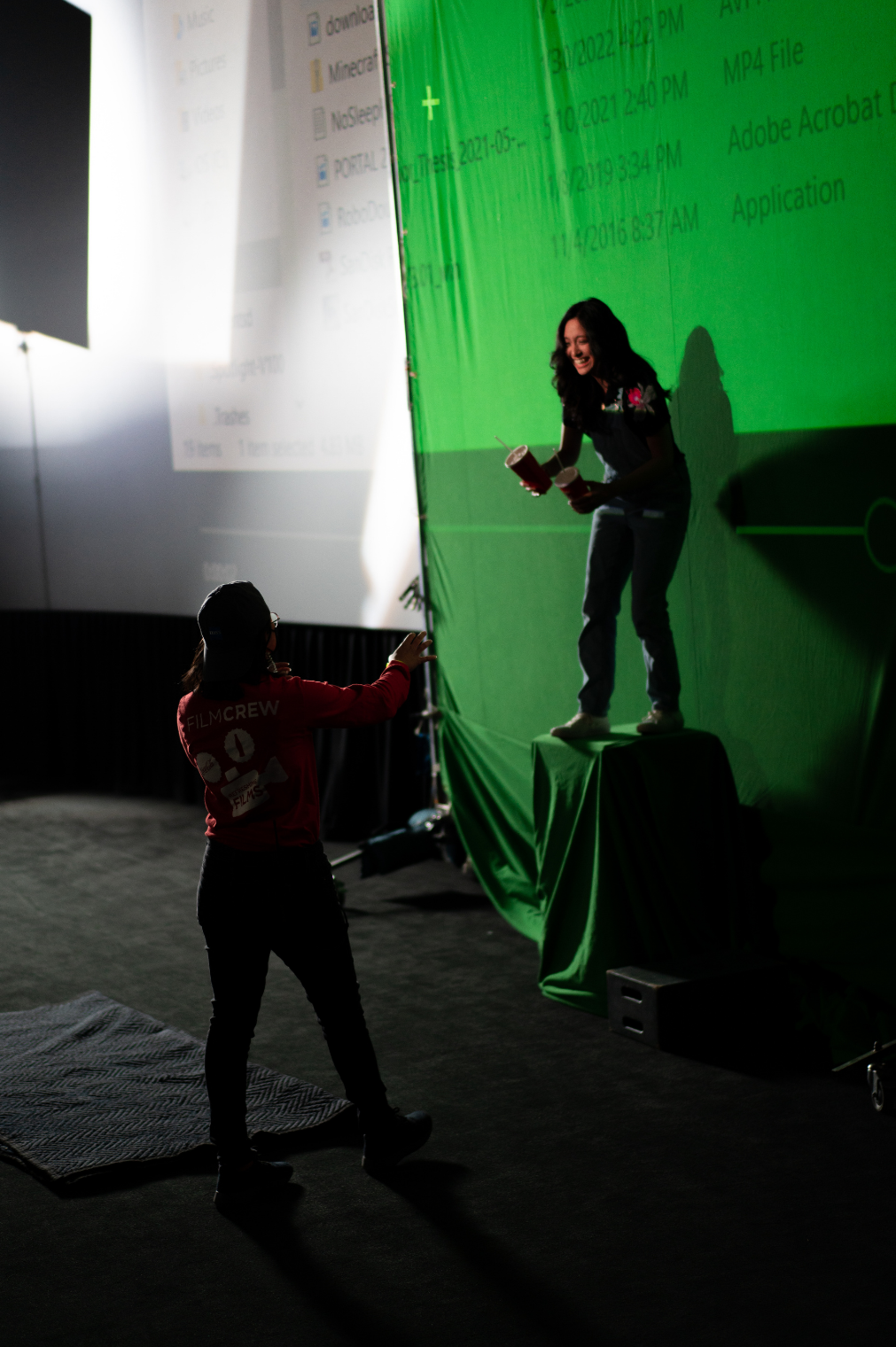 Rehearsing the jump you see in the last few seconds of the commercial LOL
To the woman who believed in me and trusted me with Sammie. Thank you for letting me be a part of your work and seeing something special in me throughout the audition process and rehearsals. I'm so excited for both of our journeys in film and I hope that it crosses our paths again one day!
---
A lot of people assume that I'm represented talent. Even though I do audition rather consistently and book all kinds of projects, I'm not currently represented anywhere (hopefully changing this soon?). I work for myself and every project I'm able to submit or get brought onto is either through my own means or through the best network of friends in the industry that I've grown relationships with throughout this journey (if anyone of you are reading this- I hope you know I appreciate you so much).
Thank you to the friends who supported me throughout this trip. You have my whole heart 💝

One can imagine how excited I was to book my first principal role of the year (AND IN CALI!?)... It was everything I thought it would be and more...
---
BTS Photography compliments of Amir Maghami, cast on set, and stills from Movie Hopping's interview with make-up and hair found here.
---
Brought to you by Coca-Cola Refreshing films - get to know more of the amazing filmmakers who helped bring Movie Hopping to life from Chapman University on Instagram @moviehoppingfilm!
Enjoy this post?

Buy Marr Aragon a coffee