JLT Dining: Social Media Boosts, Blog Posts, News Distribution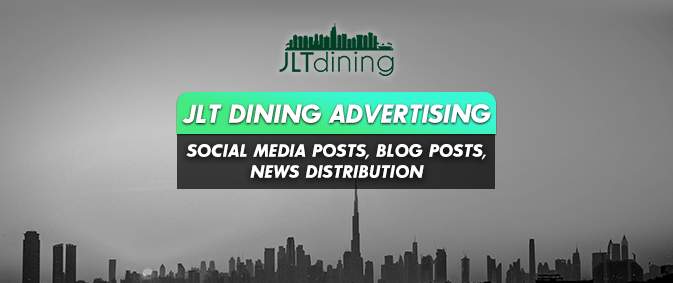 2022 is the year of change for JLT Dining! We're working on an all-new website with more features and we're also in the process of revamping our weekly newsletter service and relaunching it on Substack. In short: Things are on the up, but we're still on a journey and not everything is 100% ready yet. Mind you, just because we're "between dishes" doesn't mean we can't help JLT restaurateurs get the word out & make their food fly! JLT Dining's Facebook, Instagram, and Twitter now have over 7K organically acquired and highly engaged followers and JLT Dining content gets seen by thousands of people in and around (max. 5 km. radius) Jumeirah Lakes Towers every week. We can (re)share your posts, offers, and content and help you reach more diners in & around JLT.
For now, we've simplified our advertising offers and rates start from just AED 21! Choose from the following deals and activate them quickly & securely online:

Terms & Conditions: The rates are current as of 1st January 2022 and valid until further notice. They only apply to online bookings & payments (processed securely via Stripe). For questions or if you're looking for customized advertising and/or marketing options, please email the JLT Dining team.
Enjoy this post?

Buy Martin Kubler a coffee