Mundulla book a Grand Final Spot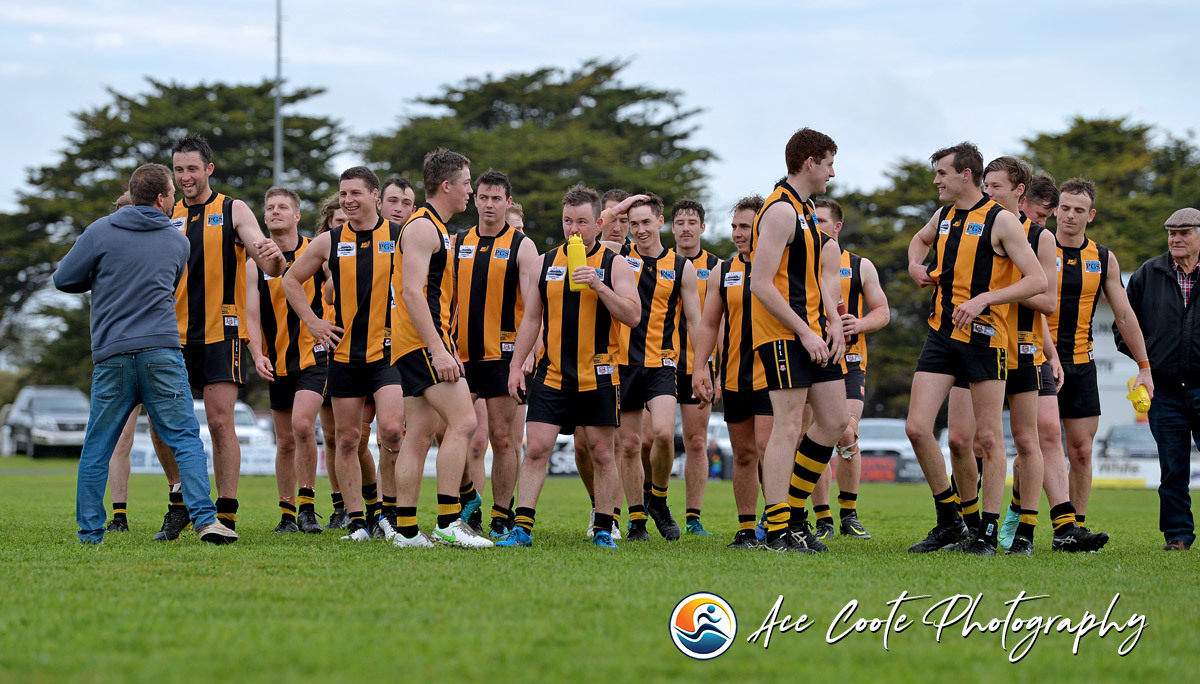 Mundulla booked their way in to the 2021 Kowree Naracoorte-Tatiara Grand Final after winning the Preliminary Final by six-points on Saturday at Kingston. The game was an almighty defensive struggle in difficult conditions as both sides employed 8-10 players around the ball for most of the game and it stopped the game from really opening up and having much free-flowing football. Mundulla had the aid of the breeze in the first quarter and used it to get to a 14-point lead at quarter time. Jake Mcgrice, Sam Luckett and Nicholas Mosey were good around the ground and pushed the ball forward when they had chances. Henry and Will McMurray were battling hard for Keith as they tried to stay close early. Will Schreiber's run was also important.
Keith had the breeze in the second quarter and despite many shots on goal, they only added 2-5 for the quarter. First Semi Final hero Ben Simounds was finding it tough to get a clear run at the ball as Mundulla did a good job for most of the quarter trying to block up the leading lanes to run in. Jake McGrice and George Ryan were having a great battle. Mundulla went in to half time a point ahead.
Mundulla had the breeze in the third quarter and it was their turn to be wasteful as they kicked 2-6 for the quarter with the breeze. Jake McGrice, Nicholas Mosey and Brayden Redden were continually working the ball forward for Mundulla. The Tigers just couldn't kick straight to open up a big lead. Seamus McMurray was doing a great job to defend for the Crows, really helping them stay in the game. Mundulla went in to three quarter time 12-points ahead.
The script changed once again as Keith attacked hard in the fourth quarter with the breeze. The Crows had lots of drive from Charlie Hannemann, George Thring, Will Schreiber and Seamus McMurray, but they couldn't convert in front of goal. Mundulla got one goal against the breeze and that ended up being the final margin in the end. Keith's magical run of close finals wins had come to an end and Mundulla were off to the Grand Final to meet Padthaway
Enjoy this post?

Buy Matthew Beggs a coffee