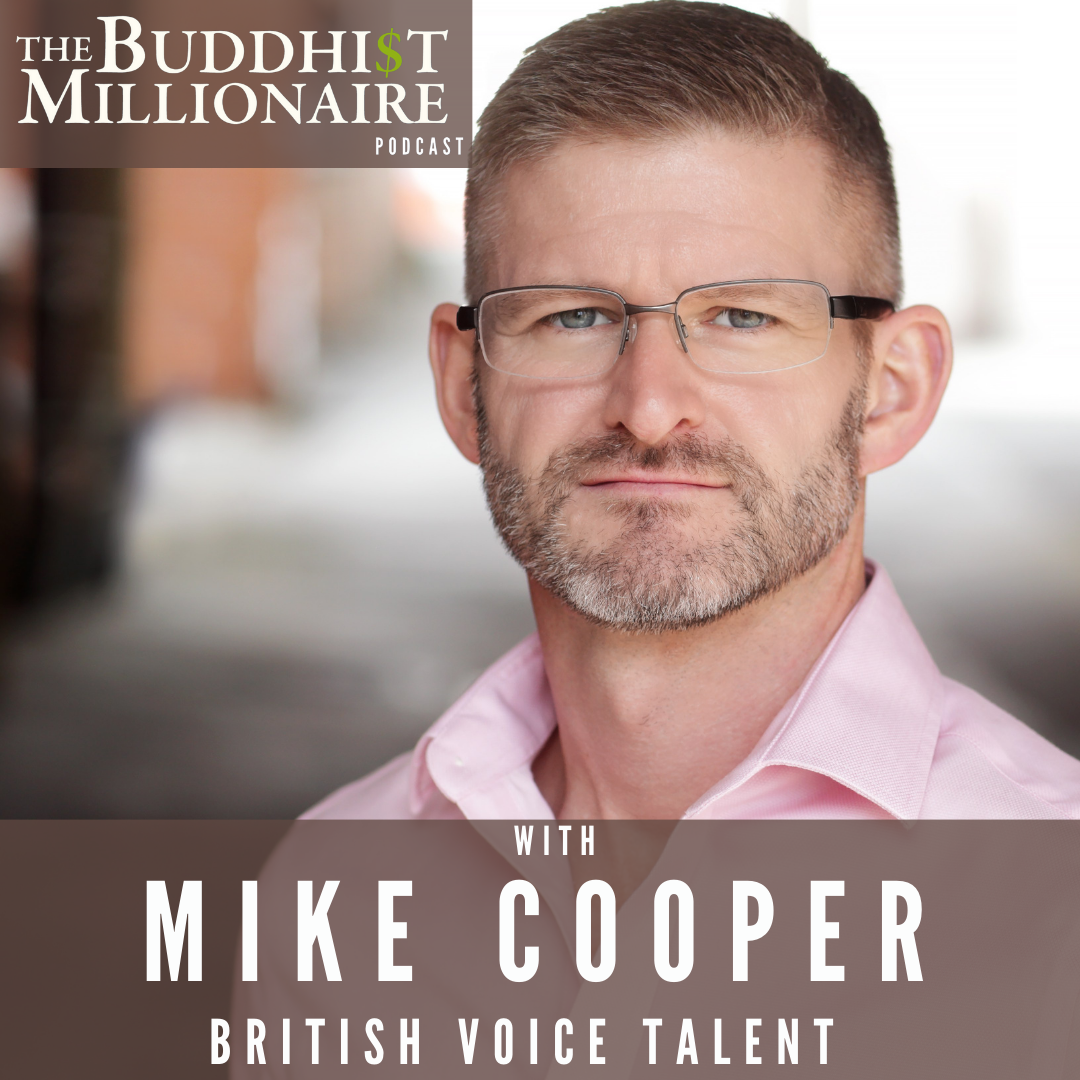 Mike Cooper and I met when I discovered he was to be the 'voice' of the audio versions of my first two books, The Hardest Path and How to be a Buddhist Millionaire.
Mike is a British voice talent who swapped big city life in London for log cabin life in the Blue Ridge Mountains of North Carolina.
He is recognisable from his many years on air with the BBC World Service, and as the narrator of countless television documentaries and a growing library of audiobooks. A disruptive influence in school, Mike's first break in narration came at age six, when his teacher realised he could tell the afternoon story better than her!
When he's not in his home studio, you'll find him enjoying hobby farm life and tending to some charming pet goats, three horses - including a delightful mini horse called Annie - and a growing hobby farm menagerie…
Enjoy.
Please take the time to like, comment and share this episode with someone you think might benefit.
We need your help spreading the Buddhist Millionaire word.
Lots of love.
Matt and the team x😊🙏🏻🙏🏻
⭐️⭐️
This podcast is powered by coffee.
If you enjoy what you hear you can buy us a coffee here: https://www.buymeacoffee.com/mattjardine
⭐️⭐️
Have you read the award winning book, 'How to be a Buddhist Millionaire- 9 practical steps to being happy in a materialist world'?
If not, click the link: Read the book
⭐️⭐️
Links for Mike:
⭐️⭐️
Links for Matt: